BUSINESS NEWS
Enterprise Nation and Funding Xchange to boost small firms' access to finance with new hub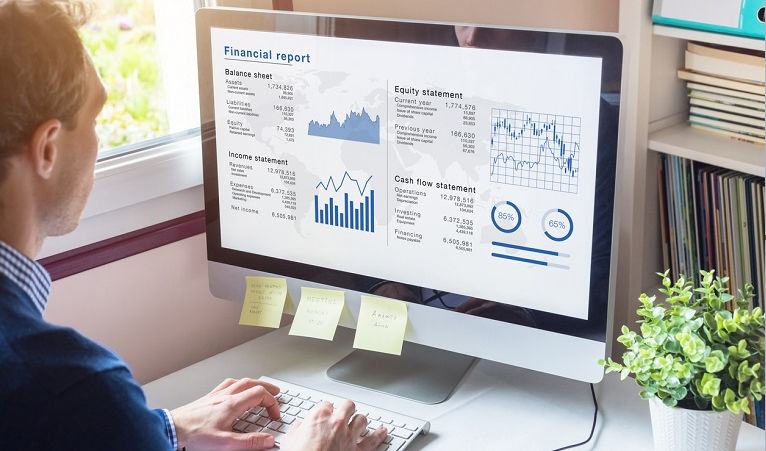 ---
Posted: Tue 18th Aug 2020
Enterprise Nation is part of a successful bid by leading SME finance technology platform Funding Xchange for £5m by BCR as part of the Pool E allocation of the RBS Remedies fund.
Funding Xchange applied for the funding in conjunction with Enterprise Nation, challenger bank Shawbrook Bank and the National Association of Commercial Finance Brokers (NACFB) with the aim of making SME finance more accessible, affordable and sustainable.
We will now work with Funding Xchange to create the new Enterprise Nation Funding Hub which will provide businesses with e-learning tools and access to 10,000 expert advisers across the UK.
Katrin Herrling, co-founder and CEO of Funding Xchange, said: "Working with our partners, with the support of the allocation from the Pool E fund, we will make a material difference to the ability of many thousands of start-ups and growing small businesses to access the funding that they need at the most competitive pricing.
"At the same time we will be providing the tools to the banks to enable them to analyse when repayments can be achieved."
Making such a difference to business owners
Enterprise Nation founder Emma Jones added: "Enterprise Nation is recognised as the leading advice platform for small businesses. Engaging with Funding Xchange to create an Enterprise Nation Funding Hub will mean that many businesses will now be able to access the finance they need as well as trusted advice on how to manage those funds.
"We are delighted to be working with Funding Xchange on a project that will make such a difference to business owners."
The aim of the whole project is to develop SME and broker finance hubs providing an additional 1.1m businesses and 2,000 brokers with simple and fast access to sustainable funding by the end of 2022.
Other activities include the SmartFinance Hub in partnership with the NACFB for smaller brokerages and a real time monitoring tool with Shawbrook Bank for intelligently assessing the ability of borrowers to manage repayment profiles and hence facilitate intelligent concession management for lenders.
The model will assist in minimising the calls on the government under their guarantees obligations and will help to preserve the future of many small business borrowers.
Funding Xchange will also work with other challenger banks and alternative lenders to deploy its technology platform as a plug-and-play solution to automate their decisioning and connect SMEs to the wider lending ecosystem. This will reduce lenders' operational costs, allowing them to handle higher volumes and invest in competitive pricing.
Funding Xchange was founded in 2014 to transform the SME lending market with the core aims of making SME finance more accessible, affordable, and sustainable. The technology at the heart of Funding Xchange is unique, delivering quotes to SMEs in three minutes, decisions in 5minutes and funds in bank in 10 minutes.
I'm a freelance content creator and event host who helps small businesses and the organisations that support them. I have 18 years of experience as a small business journalist having interviewed hundreds of entrepreneurs from billionaires like Sir Richard Branson to the founders behind brand new start-ups. I've worked for a range of leading small business publications and support groups, most recently as head of content at Enterprise Nation where I was responsible for the prolific output of content on the company's blog and social media. I'm based in Bristol where I run and host regular events with the local small business community and have strong connections to major business organisations in the south west region. In total, I've hosted over 50 events; from intimate meet-ups to conferences with an audience of hundreds including events for international brands like Facebook and Xero. I'm also a big fan of podcasts having hosted Enterprise Nation's Small Business Sessions as well as lots of online events including Facebook Live interviews, webinars and three live web chats from inside 10 Downing Street. With my partner, I co-run Lifestyle District, a lifestyle blog focused on culture, art, theatre and photography. I'm here to help. I'm volunteering free advice calls of up to an hour as part of the Recovery Advice for Business scheme, over the next 6 months. Please get in touch to see how I can help your business.