POLITICS
Enterprise Nation founder Emma Jones appointed as new small business crown representative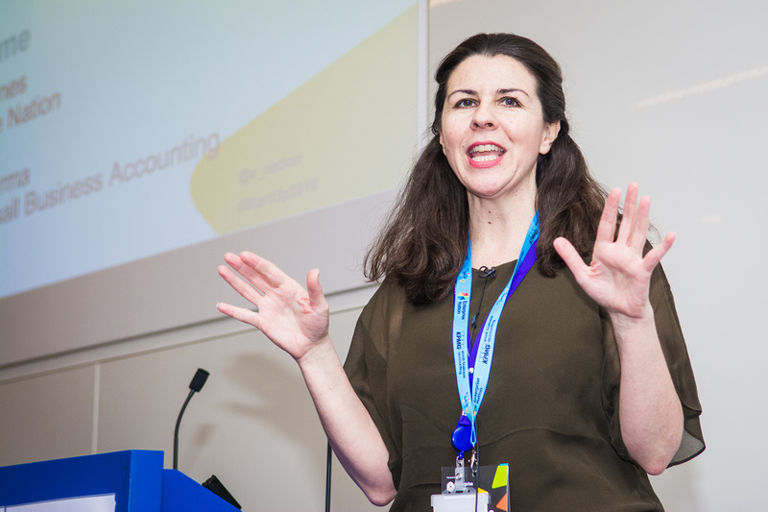 ---
Posted: Mon 18th Jul 2016
Our founder, Emma Jones MBE, has been appointed as the government's small business crown representative to help small businesses bid for and win public sector contracts.
She will initially be focused on:
working with government and a panel of small business owners to identify barriers to SMEs in doing business with the public sector

supporting the launch of a new campaign to help show that 'government is open for business' for SMEs

increasing awareness with small businesses of opportunities to deliver on behalf of large private sector firms delivering government contracts

working with government to identify new opportunities to get the best value from SMEs
Speaking about her new appointment, Emma said: "I will be championing small business from within the heart of government, but with a big emphasis on rallying the small business troops to connect and engage with government opportunities.
"I'll be looking to simplify further the bureaucracy that small businesses can face, and increase awareness of opportunities so that start-ups and SMEs have more chances to build their businesses.
"Securing a government contract is a great way for firms to bring in a steady income stream that can really help a business to grow especially with the government's pledge to pay within 30 days."
Cabinet Office minister Ben Gummer added: "I am delighted to welcome Emma as the new Crown Rep for Small Business. I know how tough running a small business can be for entrepreneurs who have put their savings or pensions into their dreams. Government must be firmly on their side and do everything it can to make their lives easier. That's why we made a manifesto commitment that £1 in every £3 of Government procurement spending should go to SMEs by 2020.
"As the founder of Enterprise Nation, Emma has had enormous success campaigning on behalf of small businesses, so it is great that government can now benefit from her experience, enthusiasm and expertise. I can think of no one better to help us achieve our goal."
The Cabinet Office has estimated that 27% (£12.1bn) of the government's procurement spending reached small and medium-sized enterprises in 2014-15, against a target of 25%. Ministers now aim to increase spending with SMEs to 33% by 2020.
To share your ideas, comments and experiences about winning public sector contracts, tweet at @emmaljones and @smecrownrep or comment below.
Enterprise Nation has helped thousands of people start and grow their businesses. Led by founder, Emma Jones CBE, Enterprise Nation connects you to the resources and expertise to help you succeed.