ANNOUNCEMENTS
Enterprise Nation founder appointed to board at Tech Nation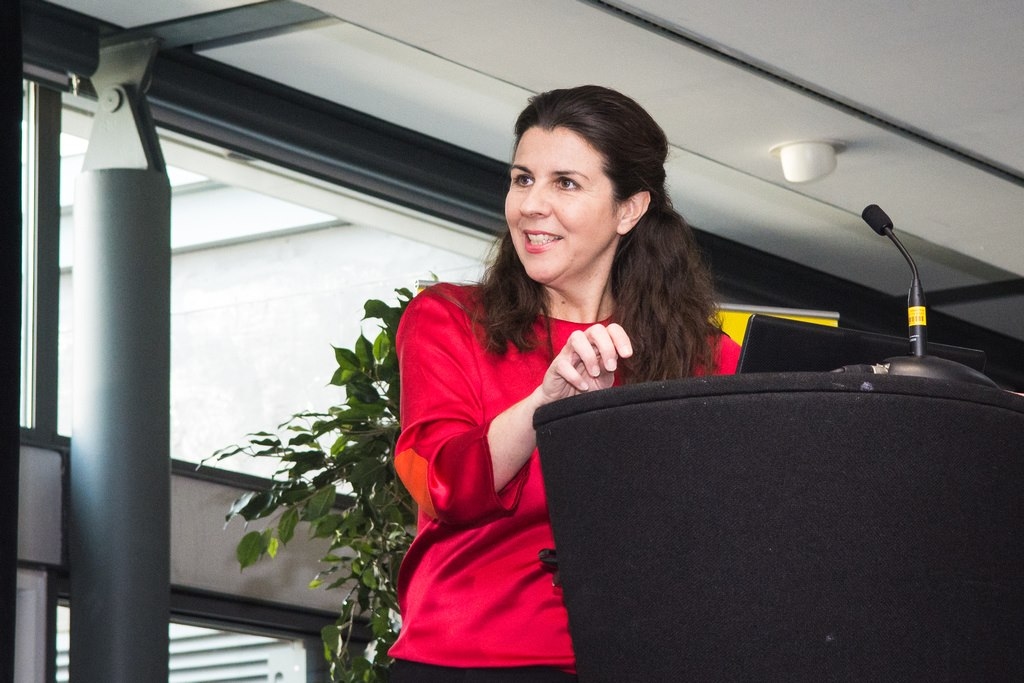 ---
Posted: Thu 19th Jul 2018
Emma Jones has been appointed to the board of Tech Nation, the organisation which seeks to strengthen the UK's digital technology sector.
Enterprise Nation's founder is one of five entrepreneurs joining the board.
The other new recruits are:
Lesley Eccles, co-founder of FanDuel, founder and CEO of Relish

Adam Hale, chairman of DevOpsGroup

David Richards, founder and CEO of WANdisco

Sarah Wood, co-founder and chair of Unruly
Tech Nation has its origins in Tech City, East London's digital cluster. It was named Tech Nation in 2017 as efforts are stepped up to support tech hubs across the UK.
The new board members are based in London, Cardiff, Edinburgh and Sheffield to reflect those efforts.
A report by Tech Nation in May showed that the UK's technology businesses are growing at more than twice the rate of the rest of the economy with new tech hubs developing in towns like Burnley, Telford and Cheltenham.
The UK received $7.8bn in venture capital funding in 2017, more than Germany, France and Sweden combined, and it is home to 37% of Europe's unicorns (businesses valued at least $1bn).
Challenges remain though including diversity and the low levels of ethnic minorities and women running tech firms, plus uncertainty over what Brexit means for the UK's digital economy.
"Ambitious entrepreneurs are the backbone of the UK's digital tech sector and are the key to us retaining global leadership of this industry," Emma Jones said.
"Tech Nation's work to support these risk takers is vital and I can't wait to get started working with the talent that is future-proofing our economy."
Gerard Grech, chief executive at Tech Nation, added: "I'm delighted to announce this very strong board that is passionate about promoting the digital sector right across the United Kingdom.
"Tech Nation has ambitious plans to step up its support of UK entrepreneurs in digital tech and to build digital skills and connect expertise across the country to make sure we continue to be a global tech powerhouse."
David Richards commented: "Digital businesses are outperforming the wider economy, but there's no room for complacency. We must look to build on this success.
"Attracting the most skilled people from across the world to work in Britishtech is paramount, but equally important is ensuring that a steady pipeline of talent develops alongside this. Education is key here.
"There is quite rightly a great deal to be optimistic about and I'm confident that European tech will continue to flourish."
Also on the Tech Nation board is:
Eileen Burbidge, partner at Passion Capital

Lesley Eccles, co-founder of FanDuel, founder and CEO of Relish

Gerard Grech, chief executive, Tech Nation

Tim Luke, vice president, Technology, Media and Telecoms

Wendy Tan-White, adviser, BGF and co-founder and former CEO of Moonfruit
Eileen Burbidge said: "Right across the nation, communities are seeing start-ups forming and scale-ups growing, providing great jobs and opportunities.
"One of the best things about the UK tech industry is that those who have already had success are willing to pay it back and work with others to make their ambitions come true."
I'm a freelance content creator and event host who helps small businesses and the organisations that support them. I have 18 years of experience as a small business journalist having interviewed hundreds of entrepreneurs from billionaires like Sir Richard Branson to the founders behind brand new start-ups. I've worked for a range of leading small business publications and support groups, most recently as head of content at Enterprise Nation where I was responsible for the prolific output of content on the company's blog and social media. I'm based in Bristol where I run and host regular events with the local small business community and have strong connections to major business organisations in the south west region. In total, I've hosted over 50 events; from intimate meet-ups to conferences with an audience of hundreds including events for international brands like Facebook and Xero. I'm also a big fan of podcasts having hosted Enterprise Nation's Small Business Sessions as well as lots of online events including Facebook Live interviews, webinars and three live web chats from inside 10 Downing Street. With my partner, I co-run Lifestyle District, a lifestyle blog focused on culture, art, theatre and photography. I'm here to help. I'm volunteering free advice calls of up to an hour as part of the Recovery Advice for Business scheme, over the next 6 months. Please get in touch to see how I can help your business.