BLOG
Customer service tips from small businesses that know how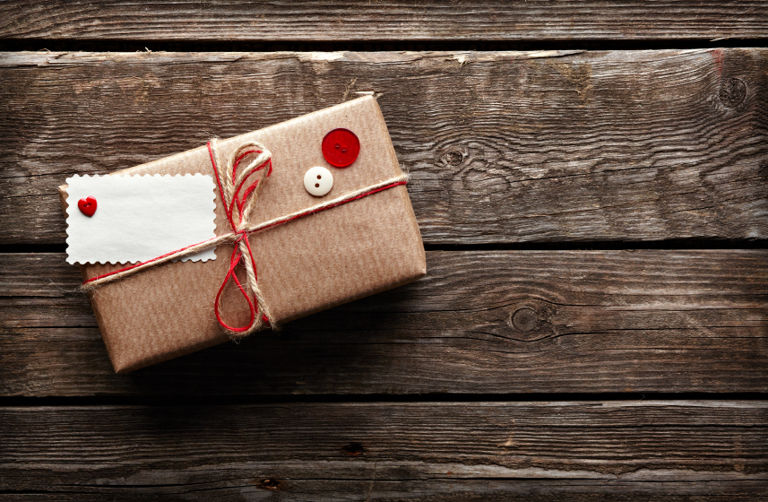 ---
Posted: Mon 28th Apr 2014
By 2018 online retail is forecast to account for 21.5% of total retail sales in the UK - the highest online retail share in the world. Up from a current position of 12.7%, this prediction denotes a very rapid shift in consumer spending.
A transference in spending, coupled with an increasing number of people taking the plunge to start up new businesses, makes for a highly competitive online retail space. Consumers are spoilt for choice. To stay ahead of the competition, online retailers need to pull out all the stops. Providing impeccable customer service and ensuring that customers are fully supported at every step of their online shopping experience is a key (and mostly free!) way to do this.
Online retailers need to connect with their customers
In the absence of a shop front, there is a physical distance between consumer and online retailer. The online shopping experience is more remote and impersonal than that of the high street. Providing excellent customer service is incredibly important to online retailers because it enables them to connect with consumers and differentiate themselves.
So, how can small and start-up online businesses with limited budgets effectively leverage customer service to remain competitive in such a busy marketplace?
Here, we meet several online retailers from a range of industries who share their experiences of delivering excellent customer service to maintain that all important competitive edge:
It's all about the personal touch
Zoe Middleton, owner of an online artisan gift wrap business All Wrapped up by Alice explains:
"When you run a small shop in a virtual world it is so important to make sure that every customer has a special experience when ordering from you. There are several ways in which I try to make sure that this is the case for every shopper that visits my Etsy store, WrappedByAlice.
"Firstly, and most importantly, I use the fact that I am a small, artisan business to my advantage. I am not a large, anonymous corporation, it's just me, and this means the task of creating a friendly, personalised shopping experience for my customers comes naturally. I love giving shoppers a little window into my handmade world, and I always try to make sure that my personality and my passion shines through in the way I run and grow my online business.
"As a handmade marketplace, Etsy provides plenty of opportunities for me to share my story, my inspiration, and my crafting process; whether through my shop's About Page, which allows me to tell my shop's story through words and images, or through my item listings, which reflect my passion for my work.
"It is vital to always communicate with your customers; an online customer puts a lot of faith in a seller when they place an order - will the product be as described, will it be dispatched promptly, what if it doesn't arrive? Transparency is essential; make sure you have clear policies, so that customers know where they stand before purchasing, and remember to keep in touch throughout the order process - such measures will go a long way to building customer trust in an online world! So too, will approachability - I love hearing from customers, and always answer queries promptly; I also encourage custom orders and always try to go the extra mile to fulfil my customers' expectations and needs.
"Finally, don't forget the importance of the finishing touches! I always try to package my items in a way that reflects the overall feel of my business; besides which, nothing gives you a warm, fuzzy feeling like opening brown paper packages tied up with string! As a final touch, I also always include a little, personal message to each and every customer with their order, written in the comment box on the back of one of my business cards, which I designed specifically for the job!"
Strong branding and beautiful packaging is key
Isky Roberts, Managing Director of Dot & Cross - a family-run business selling a range of handmade products - shares her views on great customer service:
"Dot & Cross is primarily an online business selling high-end, handmade products for home, work and life. One of the aspects of online selling is making sure the packaging reflects the brand. We know how important it is to get the customer service experience right and as a start-up with a limited budget we have had to be creative to achieve the personal touch we wanted for our customers.
"We pride ourselves on the quality of the products we sell so it would not work to use cheap materials as this would give the wrong impression. We then considered the customers experience of receiving their purchase from delivery, opening and the reveal. We deliberated on every detail from the colour of the parcel, to the branding on the box, how it should be sealed and the presentation of the goods inside including the dispatch note.
"Once the look of the packaging was decided we then focused on the feel of the materials used. We believe this is integral to what we do, as selling online is the closest we get to our customers. It might seem insignificant but the paper, weight and feel of each element plays a part in reinforcing the brand, even if it is subconscious.
"Through this process the one overriding rule we always abide by is that all customers should receive the same treatment: no matter how much they spend their parcel will always be beautifully wrapped."
Little added extras make all the difference
June Hilton, founder of the Charlotte Hilton skincare range tells us about the little added extras that really make a difference to online customers:
"Offering excellent customer service is of prime importance to us. With an online business such as ours, we sometimes have very little communication with customers so we try to show how important our customers are in a number of different ways.
"Social media is a good example. We are gaining a presence on a number of key social media sites, which we use, not just to gain sales, but to also show our personality, talk about our products and have a little chit chat along the way. We are warm, friendly and professional, so hope that this comes across. We really do love to communicate with both existing and potential customers.
"Packaging & presentation is all very important, and we like to go a little further than just a bit of bubble wrap! We like to include a Charlotte Hilton gift bag and tissue paper with all our orders. We also like to offer our customers small samples of products when possible.
"Efficiency is one of the advantages of being a small online business. We can give prompt feedback to any customer enquiries. If there are any issues to resolve, we deal with these quickly and efficiently and we are always only a phone call, an email or a tweet away! We also take the same approach with our delivery. We aim to send products out within 24 hours. If an urgent same day delivery is required, then we will do our very best to make it happen!"
Good news travels fast (and bad news even faster!)
Social media has dramatically altered the customer service landscape for both high street and online retailers. Glowing reviews and negative rants are relayed to friends, friends of friends, and even wider circles, in an instant. Treat your customers well and ensure their shopping experience is a positive one and you can leverage this free, wide-spread, word-of-mouth PR (online reviews, positive tweets, Facebook likes and so on) to promote your small business or start-up. But remember that the opposite is also true, negative news also travels fast - perhaps even faster - so don't be complacent. The competition is just a click away.
Do you have an online retail customer service tip you'd like to share? Let us know in the comments below!
Paula Hutchings ( @MarketingVC) is founder of Marketing Vision
Get a free 30-minute telephone consultation with marketing expert Paula Hutchings, plus many more benefits, when you join Enterprise Nation for just £20 per year. Find out more
More business tips and guides
Sign up for the free Enterprise Nation newsletter and get free business tips and guides sent to your inbox each week. We won't spam you, ever, and you can unsubscribe at any time.
Email Address
Enterprise Nation has helped thousands of people start and grow their businesses. Led by founder, Emma Jones CBE, Enterprise Nation connects you to the resources and expertise to help you succeed.