BUSINESS NEWS
COVID-19 restrictions may be a step too far for some businesses: Government must provide support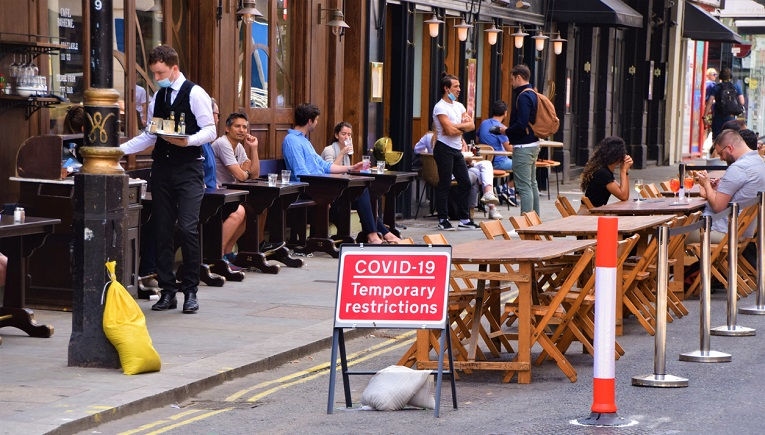 ---
Posted: Tue 22nd Sep 2020
Emma Jones, founder of Enterprise Nation, responds to prime minister Boris Johnson's announcement of new restrictions in England to deal with the coronavirus pandemic.
"Small businesses have demonstrated their resilience throughout the pandemic and it's clear they will have to hold their nerve once more, following today's announcement.
"Given the rise in infections, these restrictions were inevitable. But introducing fines and restrictions on businesses that were just beginning to get onto an even keel is yet again going to create hardship and another blow to the economy. For some this may be a step too far.
"We also expect that the government will need to make swift announcements on how they propose to support the companies affected, not just financially, but with advice to ensure they can remain resilient and compliant.
"Coronavirus has not only disrupted trade, but also business planning and with Brexit looming, maintaining stability and confidence is going to be key as we leave the EU."
A summary of the changes
Boris Johnson said the new measures are likely to stay in place for the six months.
Office workers who can work from home are being asked to do so. In key public services - and in all professions where homeworking is not possible, such as construction or retail - people should continue to attend their workplaces.
From Thursday 24 September:
All pubs, bars and restaurants must operate table-service only, except for takeaways.

All hospitality (including pubs, bars and restaurants) must close at 10pm (this means closing and not last orders). The same will apply to takeaways - though deliveries can continue thereafter.
From Thursday 24 September, the legal requirement to wear face coverings extended to include:
Staff in retail (in addition to the existing requirement on customers)

All users of taxis and private hire vehicles

All staff and customers in indoor hospitality, except when seated at a table to eat or drink
In addition:
'Covid-secure' guidelines will become legal obligations (businesses will be fined and could be closed if they breach these rules)

From Monday 28 September, a maximum of 15 people will be able to attend wedding ceremonies and receptions (however up to 30 can still attend a funeral as now)

The 'rule of six' will be extended to all adult indoor team sports

Business conferences, exhibitions and large sporting events will not be able to reopen from 1 October as previously planned.

The government has already introduced a fine of up to £10,000 for those who fail to self-isolate and such fines will be applied to businesses breaking Covid rules.

The penalty for failing to wear a mask or breaking the rule of six will now double to £200 for a first offence.

Those who were shielding early in the pandemic, do not need to shield - except in local lockdown areas - which will be kept under constant review.
The latest coronavirus support information
We are keeping you updated on the latest information COVID-19 business support, funding and advice in Enterprise Nation's coronavirus business advice hub. Follow Enterprise Nation on Twitter too for updates.
I'm a freelance content creator and event host who helps small businesses and the organisations that support them. I have 18 years of experience as a small business journalist having interviewed hundreds of entrepreneurs from billionaires like Sir Richard Branson to the founders behind brand new start-ups. I've worked for a range of leading small business publications and support groups, most recently as head of content at Enterprise Nation where I was responsible for the prolific output of content on the company's blog and social media. I'm based in Bristol where I run and host regular events with the local small business community and have strong connections to major business organisations in the south west region. In total, I've hosted over 50 events; from intimate meet-ups to conferences with an audience of hundreds including events for international brands like Facebook and Xero. I'm also a big fan of podcasts having hosted Enterprise Nation's Small Business Sessions as well as lots of online events including Facebook Live interviews, webinars and three live web chats from inside 10 Downing Street. With my partner, I co-run Lifestyle District, a lifestyle blog focused on culture, art, theatre and photography. I'm here to help. I'm volunteering free advice calls of up to an hour as part of the Recovery Advice for Business scheme, over the next 6 months. Please get in touch to see how I can help your business.