BLOG
Could Leicester's football success provoke a boom in new start-ups?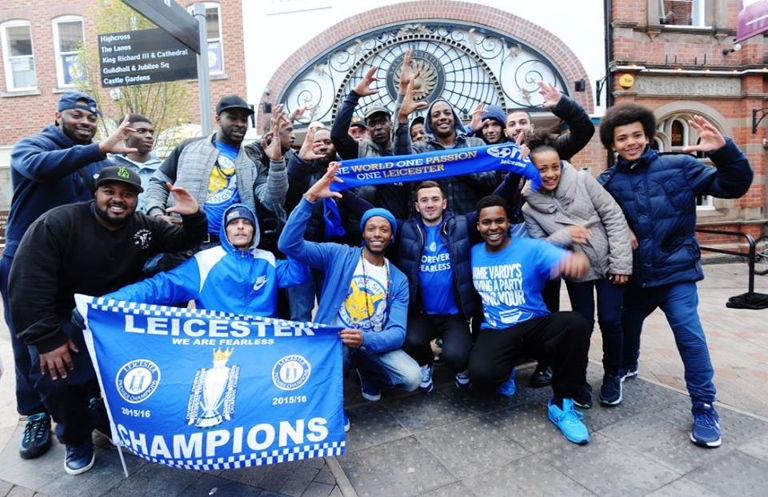 ---
Posted: Wed 11th May 2016
Only if you've been living under a rock could you have missed Leicester City's winning the Premier League. But while the benefits to the club are obvious, will the victory lead to an increase in new businesses in the city? New research predicts it could.
According to research by business data website Company Check, Leicester's business community could grow by almost double the national average if the experience of other places is anything to go by.
The analysis, which has been reviewed by Sheffield Hallam University's Sports Industry Research Centre, examined the number of companies trading in areas before and after unexpected sporting achievements.
In Bournemouth, where the football team earned promotion from League Two to the Premier League between 2010-15, the total number of firms grew by 15% in 2011 after the first victory, compared to the 9% UK average.
For the two years following that, business numbers were up 11% and 10% respectively, versus the national average of 6% a year.
In Swansea, where the local team was promoted to the Premier League in 2011, research carried out two years later showed it added £58m to the local economy.
Alastair Campbell, founder of Company Check, said: "Leicester's achievement this year is without precedent in Premier League history, so accurately predicting the likely economic impact on the city isn't easy.
"However, by analysing business numbers in other areas like Bournemouth, another place where a football team had sudden and unexpected success, it's been possible to demonstrate that footballing wins are often followed by a business boom.
"Whether the football team's achievements led to the economic growth or vice versa is another matter! We'll have to wait and see whether Leicester can replicate this over the next few years."
Professor Simon Shibli, head of Sheffield Hallam University's Sports Industry Research Centre, added: "Sporting success can be a catalyst for business growth, but it's by no means guaranteed. The economic impact of football is an interesting one.
On one hand, it's only 19 home games in a season and the economic impact of visiting fans tends to be cancelled out on away matches. Most of the global television coverage is about the sport, not the city, but nonetheless there is huge value in the 'place marketing' effect resulting from the EPL being televised in around 200 countries.
"Leicester has achieved great things and all coverage will be positive. For England's 11th biggest city that's some achievement. From a business point of view, Leicester City Council needs to turn sporting success into business and human interest stories that promote economic growth. For this to be successful they must align their messages with corporate objectives."
Image from Beth Walsh and Ian Davis on Leicester City Council Facebook page.
Enterprise Nation has helped thousands of people start and grow their businesses. Led by founder, Emma Jones CBE, Enterprise Nation connects you to the resources and expertise to help you succeed.