BUSINESS NEWS
How many coronavirus business grants have councils in Scotland handed out?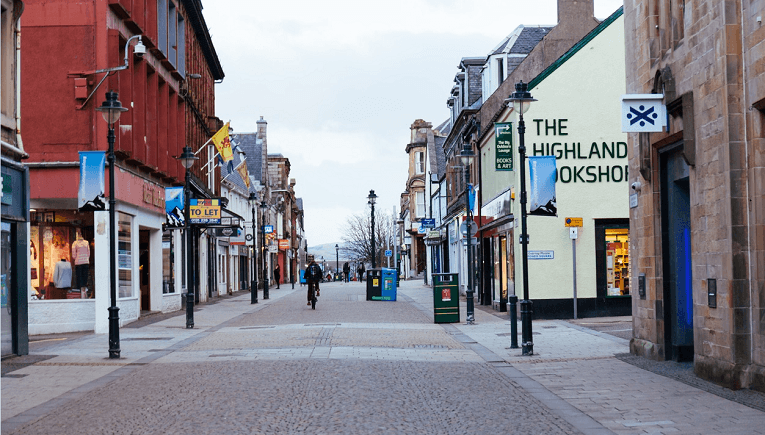 ---
Posted: Fri 1st May 2020
Councils in Scotland have handed out 61% of the grants available to businesses with properties that are eligible for coronavirus support grants.
The new data released by the Scottish government shows grants worth £526.26m have been handed out to 45,387 of 74,216 eligible businesses that have made an application.
A £10,000 grant is available to non-domestic ratepayers with properties in receipt of:
Small Business Bonus Scheme relief (SBSS) or Rural Relief

Nursery Relief, Disabled Relief, Business Growth Accelerator, Discretionary Sports Relief, Enterprise Areas Relief or Fresh Start but eligible for SBSS
A £25,000 grant is available to the ratepayers of properties in the retail, hospitality and leisure sectors with property with a rateable value between £18,001 - £51,000.
Business grants in Scotland: A council by council guide
Individual data for Scottish councils is below.
In notes accompanying the data release, the Scottish government said: "Due to the specific billing software used by some local authorities, we are aware, for example, when initial applications miss vital information such as bank details local authorities ask applicants to resubmit forms. This may have the effect of overstating the number of applications received and understating the proportion of applications processed.
"The billing software used by other local authorities allows them to ask applicants to update information online, resulting in fewer duplicate applications in reported totals.
"Scottish government is working with local authorities to best reflect the total number of applications for the business grant schemes. If changes are made to reporting we will notify this in future updates."
Enterprise Nation has provided a downloadable list of application forms in England, Wales, Scotland and Northern Ireland here.
Local authority                          Applications     Grants paid     Value (£m)
Aberdeen City
2,015
1,051
£13.23
Aberdeenshire
2,760
2,314
£26.91
Angus
1,423
1,023
£11.12
Argyll and Bute
2,267
1,717
£19.26
Clackmannanshire
550
448
£4.95
City of Edinburgh
5,505
3,784
£49.45
Dumfries and Galloway
2,725
2,110
£23.11
Dundee City
1,932
1,426
£16.18
East Ayrshire
1,579
1,190
£13.31
East Dunbartonshire
943
630
£7.02
East Lothian
1,204
915
£10.80
East Renfrewshire
690
475
£5.65
Falkirk
2,151
1,352
£15.40
Fife
3,966
2,051
£23.83
Glasgow City
12,840
3,217
£39.70
Highland
4,357
2,793
£32.12
Inverclyde
760
438
£4.92
Midlothian
842
454
£5.40
Moray
1,212
958
£10.62
Na h-Eileanan Siar
639
423
£4.79
North Ayrshire
1,702
1,246
£13.87
North Lanarkshire
3,047
2,144
£23.47
Orkney Islands
528
385
£4.42
Perth & Kinross
2,835
2,095
£23.77
Renfrewshire
2,132
1,498
£17.23
Scottish Borders
1,786
1,712
£18.77
Shetland Islands
452
364
£4.30
South Ayrshire
1,705
1,232
£14.44
South Lanarkshire
4,815
2,357
£26.68
Stirling
1,782
1,355
£16.18
West Dunbartonshire
1,113
814
£9.31
West Lothian
1,959
1,416
£16.13
Total
74,216
45,387
£526.26
The latest coronavirus support information
We are keeping you updated on the latest information on how to access the government's coronavirus business support here. You can also find advice and ask a question on Enterprise Nation's coronavirus business advice hub. Follow Enterprise Nation on Twitter too for updates.
I'm a freelance content creator and event host who helps small businesses and the organisations that support them. I have 18 years of experience as a small business journalist having interviewed hundreds of entrepreneurs from billionaires like Sir Richard Branson to the founders behind brand new start-ups. I've worked for a range of leading small business publications and support groups, most recently as head of content at Enterprise Nation where I was responsible for the prolific output of content on the company's blog and social media. I'm based in Bristol where I run and host regular events with the local small business community and have strong connections to major business organisations in the south west region. In total, I've hosted over 50 events; from intimate meet-ups to conferences with an audience of hundreds including events for international brands like Facebook and Xero. I'm also a big fan of podcasts having hosted Enterprise Nation's Small Business Sessions as well as lots of online events including Facebook Live interviews, webinars and three live web chats from inside 10 Downing Street. With my partner, I co-run Lifestyle District, a lifestyle blog focused on culture, art, theatre and photography. I'm here to help. I'm volunteering free advice calls of up to an hour as part of the Recovery Advice for Business scheme, over the next 6 months. Please get in touch to see how I can help your business.