BLOG
A guide to claiming staff wages through Coronavirus Job Retention Scheme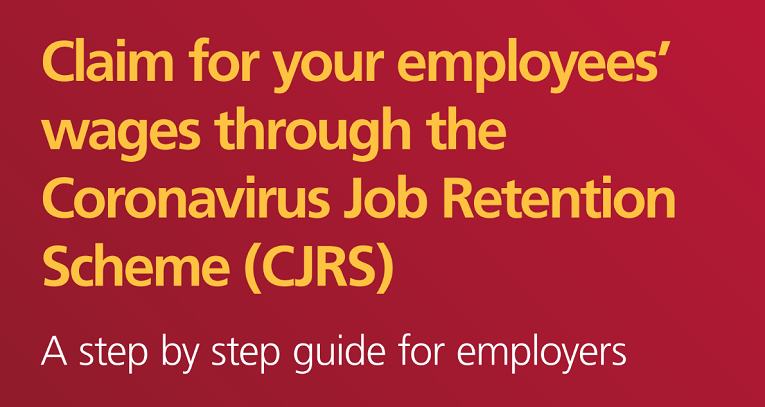 ---
Posted: Mon 20th Apr 2020
The portal for employers to claim 80% of staff wages is now open. Here's a guide on how to make a claim.
The Coronavirus Job Retention Scheme allows businesses to furlough staff and claim 80% of wages as a grant from the government.
A summary of the scheme
The online service for making a claim is here

To be eligible for CJRS an employer must agree with the employee that they are a 'furloughed worker'

Employees must be notified that they have been furloughed

Employees must be furloughed for a minimum of three weeks

The employee cannot do any work for the employer that has furloughed them

You can claim 80% of wages up to a maximum of £2,500 per month per furloughed employee

Limited company directors can claim through the scheme but only for PAYE salaries and not dividends

A separate claim is needed for each PAYE scheme

You can only claim for furloughed employees that were on your PAYE payroll on or before 19 March 2020

An RTI submission notifying payment in respect of that employee to HMRC must have been made on or before 19 March 2020

You must have a UK bank account
There is a calculator for working out claims here.
The application needs to be done in one session. There is currently no save and return option. Sessions will time out after 30 minutes of inactivity.
You will receive payment six working days after making an application. If you wish to receive a payment by the end of the month, you need to submit your claim at least six working days in advance for the money to clear into your bank account.
If you have an authorised agent, decide whether you want to make your own claim or if you want your agent to act on your behalf.
HMRC has urged employers do not call unless you have an issue that cannot be resolved using official guidance or the webchat facility. This will leave lines open for those who need help most.
If you are an employee, you should speak to your employer if you have any questions. HMRC is not able to provide information on individual claims.
Click here for a full guide to claiming for employee wages through the Coronavirus Job Retention Scheme.
UPDATE: On 12 May, chancellor Rishi Sunak announced that the Job Retention Scheme will be extended until the end of October. From August to October, employers using the scheme will be able to bring back furloughed employees part-time. They will need to share the cost with the government. The percentage of wages covered remains at 80%. More details will be published by the end of May.
The latest coronavirus support information
We are keeping you updated on the latest information on how to access the government's coronavirus business support here. You can also find advice and ask a question on Enterprise Nation's coronavirus business advice hub. Follow Enterprise Nation on Twitter too for updates.
I'm a freelance content creator and event host who helps small businesses and the organisations that support them. I have 18 years of experience as a small business journalist having interviewed hundreds of entrepreneurs from billionaires like Sir Richard Branson to the founders behind brand new start-ups. I've worked for a range of leading small business publications and support groups, most recently as head of content at Enterprise Nation where I was responsible for the prolific output of content on the company's blog and social media. I'm based in Bristol where I run and host regular events with the local small business community and have strong connections to major business organisations in the south west region. In total, I've hosted over 50 events; from intimate meet-ups to conferences with an audience of hundreds including events for international brands like Facebook and Xero. I'm also a big fan of podcasts having hosted Enterprise Nation's Small Business Sessions as well as lots of online events including Facebook Live interviews, webinars and three live web chats from inside 10 Downing Street. With my partner, I co-run Lifestyle District, a lifestyle blog focused on culture, art, theatre and photography. I'm here to help. I'm volunteering free advice calls of up to an hour as part of the Recovery Advice for Business scheme, over the next 6 months. Please get in touch to see how I can help your business.