BLOG
Business meets pleasure at Enterprise Nation's start-up weekend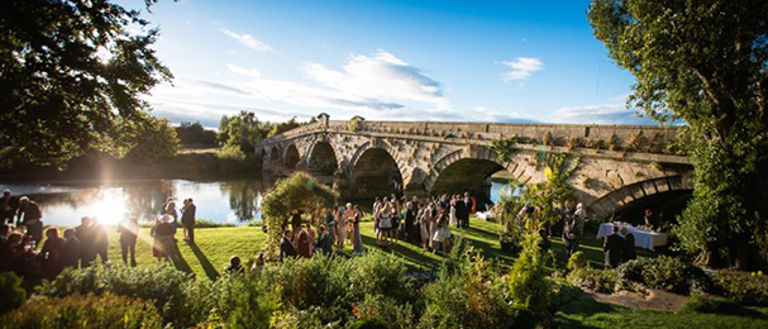 ---
Posted: Wed 16th Oct 2013
With record numbers of people starting businesses whilst holding down a day job, finding the time to absorb all the information you need to hit the ground running can be one of the most challenging hurdles. We've come up with a solution - the Enterprise Nation start-up weekend.
The weekend break cleverly combines beautiful scenery, great food and like-minded company, with an intensive two-day session that will give new businesses a healthy kick start. The first of the series is set to be held at the Mytton and Mermaid country house hotel in rural Shropshire on January 18 and 19, 2014. The weekend will include the chance to tap into expert business minds over dinner, make the most of peer-to-peer learning over lunch and inject clear thinking into a life-changing idea. "Time is the most precious commodity for busy people - especially entrepreneurs," Enterprise Nation founder Emma Jones said. "Often something has to give - the business or the pleasure.  For most of the entrepreneurs I know, it's the latter. "We thought that by combining the two, it would give people the chance to take advantage of some beautiful British countryside that's literally on their doorstep whilst having access to experts and step-by-step guidance. "This is aimed at people who are looking to start a business now that they can build on into the future." The two-day retreat will take entrepreneurs from finessing their idea and researching the market to social media and finance.  In addition, delegates can expect to come out with tangible progress towards their goal including individual plans offering a more polished idea, price points, routes to market and a personal elevator pitch. The second day will cover finance summaries, cash flow and fundraising which will lead to individual step-by-step growth plans for individual businesses to follow.
Book now - for you or a friend!
Tickets are £450 with accommodation or £350 without - that includes all of your classes, your meals and refreshments. Join Enterprise Nation and save up to £45 on your ticket price and get access to free business events throughout the year Why not buy a ticket for our weekend retreat for your friend or family member?
Enterprise Nation has helped thousands of people start and grow their businesses. Led by founder, Emma Jones CBE, Enterprise Nation connects you to the resources and expertise to help you succeed.