BUSINESS NEWS
Business lessons from The Apprentice 2018 episode seven: Avoid digging yourself a hole and emerge smelling of roses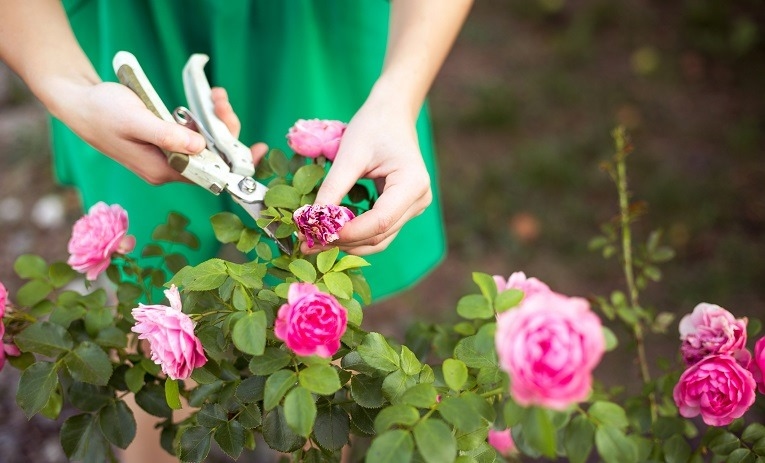 ---
Posted: Wed 21st Nov 2018
Enterprise Nation member, Brexit Advice Service adviser and The Export Department founder Andrea Collins shares business lessons from the latest episode of The Apprentice in which the candidates were tasked with setting up a landscape gardening service.
I've been an avid fan of The Apprentice since it first hit our screens in 2005. Much to the annoyance of my family, each year I find myself yelling at the TV as I see the latest batch of candidates making the same mistakes as their predecessors in previous years.
Business can be challenging, of that there can be no doubt, however there are core principals that when observed and practiced can help deliver consistently high levels of customer experience, revenue, and profit.
I touch on just a couple of these that came to light in the latest episode, when both teams were charged with developing an urban gardening business.
There's more to business than sales
We saw team Collaborative dive into the task talking exclusively about selling; there was no talk of product selection or market segmentation, little reference to costs and pricing other than 'sell high'. In fact there appeared to be little strategy or planning at all.
When we focus wholly on sales and making money, neglecting the other key components of a sustainable business, we are doomed to fail.
Whilst sales and marketing are indeed imperative functions of a successful business operation, so too are strategy and planning, products and services, accounting and finance, and people.
Know your costs, margins, and pricing
Perhaps programme editing, but we saw little to no consideration of costs, margins, and sales pricing from either team this week, and both teams made expensive errors in this area.
Team Collaborative introduced the concept of AstroTurf to their corporate client with no understanding of its cost and the chunk it would take out of the client's available budget.
Whilst team Typhoon slashed its pricing on a project without once referring to the price list and resulting in that project being delivered at a significant loss.
When establishing our pricing it's advisable to research the market to look at how other suppliers are pitching comparable products and services, we want our pricing to be affordable whilst also communicating quality.
A good pricing strategy needs to take account of our costs (both fixed and variable), our desired margin, and our permissible discount.
We shouldn't be pressured to be the cheapest on the market; when we compete solely on price, customers will push harder on discounts and we find ourselves in a race to the bottom.
Compromising on quality is a risky choice
'Making the most profit' is often the focus of the weekly tasks which  can make it highly tempting for candidates to select the cheapest products, purchase the minimum materials, and cut corners.
However, compromising on quality brings with it risk. Whilst there are many very successful, budget, no frills brands who correctly set customer expectations from the offset, that was last week's Apprentice task.
Team Typhoon's corporate client went to great lengths to explain her vision for the company's outdoor space, she envisioned a "stylish, sophisticated and smart area where people could relax".
To keep costs down and profit high, project manager Tom selected insufficient quantities and opted for plants and shrubs that were reduced in price and not in the best of health. The result fell far short of his client's expectations.
Maintaining the quality of our products and services is one way we can get our customers to appreciate and believe in our brand. Belief in a brand enables a customer to form a deeper connection with a company, leading to loyalty, advocacy and increased profits.
Forging relationships and consistency
We've all heard the phrase 'people buy from people' and it's true. The power of first impressions and relationships cannot be underestimated in the sales process.
Project manager Tom attended the initial meeting with team Typhoon's corporate client. This was a sensible move as the client's budget proved to be a little over £2,000.
He introduced himself as being someone who is in the horticultural business and as such a safe pair of hands. He instantly garnered the client's trust and in so doing, set a certain level of expectation.
When Tom switched teams on the second day, his absence was immediately noted by the client, and the client was unconvinced by his teammate's cover story for why he had substituted another team member. This in itself, whilst a little disappointing to the client, didn't wholly jeopardise the task.
However, when the end product proved to be, in the client's view, "sparse", i.e. miles away from the "stylish, sophisticated and smart area" she had pictured, Tom's presence could have enabled him to intervene and save the task by buying more product and helping his time-pressured teammates. This judgement cost the team the task, a £2,100 budget became a £400 payment.
Maintaining consistency in business relationships is very important. Why do so many corporates appoint a member of their senior management or executive team as customer sponsor to their large clients? Because whilst employees may move on, clients value having someone senior who is fully accountable, responsible for the company's brand reputation, and can intervene when things are going awry.
Over-promising and under-delivering
We saw both teams fall into this trap.
Team Collaborative were eventually asked to leave the client's premises having failed to first check out the requisite facilities and then be unable to jet wash the patio; and team Typhoon who incorrectly scoped a project and committed to completing an unachievable amount of work prior to the client's opening time.
When selling to a client, we are obviously aiming to impress them, we want their business. There can be a tendency to offer them more than they were asking for and we saw team Collaborative do this with expensive, unnecessary AstroTurf that ate into their profit.
There can also be the temptation to offer more than we can actually deliver as was the case with time-pressured team Typhoon and the jet washing of the bar.
When feeling the pressure to meet or exceed a client's expectations, we should take a step back and consider whether we realistically have the time or the expertise to deliver their requirement, and importantly we shouldn't be afraid to turn a project down.
Under-delivering can damage a company's reputation and brand, at best it will receive no repeat business or referrals, at worst it could find itself in breach of contract.
I hope you can take something away from this review, I have certainly found it interesting to reflect on these points.
Coming from an international trade and export background, the lessons we learn in our domestic market become even more crucial when embarking on overseas trade, as the risks are often greater, the investment higher, and so mistakes are costlier. Robust strategy and planning pays significant dividends.
If you're a novice exporter or a seasoned exporter looking to break into new markets, contact me via my Enterprise Nation profile page and I'd be happy to have a chat.
I have been working in export and international trade for some 20+ years. During this time I have grown international markets from £0 to £2M+ for a number of hgh profile brands across several sectors. I now put this wealth of knowledge and experience to use working within The Export Department, a consultancy practice specialising in empowering UK-based SMEs to expand overseas.