MEMBER STORIES
Business lessons from The Apprentice 2018 episode one: Be more Kayode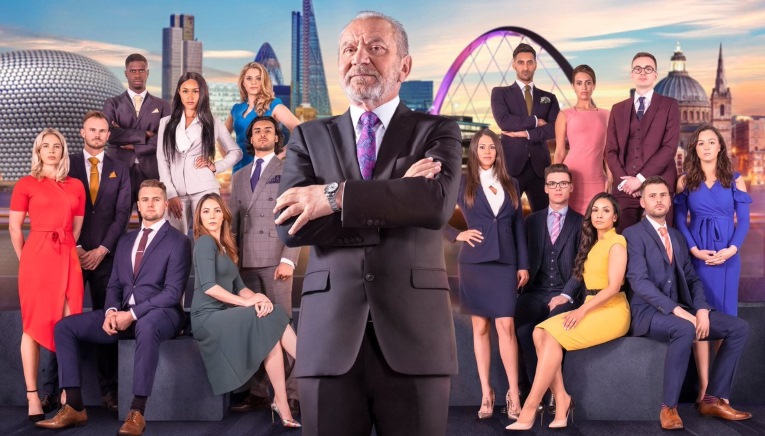 ---
Posted: Thu 4th Oct 2018
The Apprentice is back! Nadia Hossen Mamode, Enterprise Nation member and founder of Bee Accountancy, pulls out the business lessons from episde one.
My clients are used to it now. During this time of the year, their trusted business adviser will add 'The Apprentice' as an agenda item just above 'AOB'.
While you may have your eyebrows raised as you are reading this but as much as we hate to admit to it, we small business owners are hooked on the show. And why should we not be?
At Bee Accountancy, we are on a mission to educate the nation about business, and there is no better place to start than with a review of the first episode of The Apprentice 2018.
Differentiate, do not alienate
The first week's episode was the customary boys against girls. Try suggesting such a similar team structure in any corporate environment and we can guarantee you a trip to the HR manager's office.
No, it was not politically correct. Then again, we had already determined that political correctness was not on the day's agenda with Kurran's ambition disclosed as being "The first person of Indian origin to win an Oscar."
While it is a must to differentiate your product or service from the competition in the business world, focusing on what differentiates you as an individual will only alienate those around you. Focus on what makes you as a person similar to your team members and to your customers.
Don't put the competition under the spotlight
If Jasmine did not initially hit us as Apprentice-winner material, Jackie's "I nominate Jasmine as PM" bombshell made us reconsider this. "Why is Jackie throwing Jasmine under the bus? Jackie must have seen something in Jasmine that we have missed, to feel so threatened about her."
Slagging off the competition has exactly the same effect in the business world. The more you talk about them, the harder you try to point out their flaws (however valid these may be) will only put them under the spotlight in the eyes of the customers.
Worse still, customers who initially already disregarded those competitors may then decide to have a little rethink.
The shouty person
It happens every year on The Apprentice and it happens on every episode of The Apprentice. At some point, someone gets really frustrated and feels the need to shout. Sarah just happened to be shouty while trying to explain that she was looking for honeycomb. We did think she was funny, but gosh we found her irritating.
Be excited about meetings, be passionate about what you do, be funny if you can...and then put yourself in the shoes of the person at the receiving end.
If you are speaking to customers, what do you want them to take away from the chat? That you are shouty or the information that you communicated?
Put on a good negotiation or just don't do it
Right, we'll made an admission; we actually had to watch this scene back on replay as it seems so surreal. Alex puts two bottles through the till and the total comes to 59 euros. Alex stands up tall, rubs his hands together, looks straight at the till manager and puts his offer across "Can you please do it for 58.99?"
In an ideal world, we would all have all the business skills that we need. Negotiation may probably be the one most important skill.
If you cannot negotiate, you can learn how to. If this still does not work, step aside and get someone to negotiate on your behalf. But please, don't make yourself look silly.
Be more Kayode
Overall, the candidate who stood out for us in the first episode was Kayode. While his team's performance can only be described as mediocre, he managed to charm his team members and just about anyone else who crossed his path.
What can we learn from this? In business, you will come across different people and at times someone will stand out because of a specific skill. Don't just stare in awe, we can all pick up the skills that we want.
This week at Bee Accountancy, we are all practising at being more Kayode.
Hello fellow entrepreneur! I am the founder of VCCA, a firm of Chartered Accoutants helping entrepreneurs achieve profitable business growth by using accurate and timely financial information. I started my accounting career in 2011 and worked as financial auditor in London for a number of years. My real passion has always been in entrepreneurship and in 2018 I set up a specialist accountancy firm focusing on the needs of small business owners. I am now based in Cheltenham, and we work with businesses throughout the UK.