BUSINESS NEWS
Business lessons from Comic Relief Celebrity Apprentice: Your network is your net worth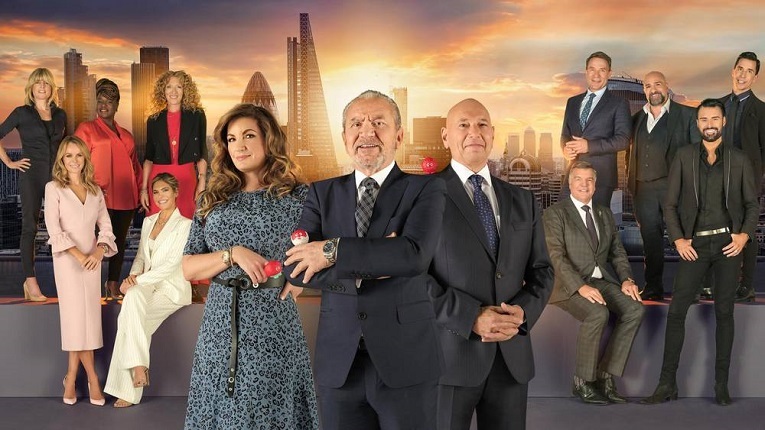 ---
Posted: Fri 15th Mar 2019
Happy Red Nose Day! Enterprise Nation member Deborah Millington from RIGHT to Bare shares the business lessons from this year's Celebrity Apprentice for Comic Relief.
Comic Relief supports projects around the world. You can donate on the Enterprise Nation Facebook page.
Celebrity Apprentice in aid of Comic Relief Red Nose Day returned to our screens last week and what a show it was. Well at least the girls' cabaret show was. Even Claude was in awe of how well the girls worked together to get the job done!
From the get go, the girls were on a mission with skills assessed and PM assigned. They got the brief in an instant (make as much money as possible and put on a great show) which they managed to do with aplomb, Well excluding the pitiful attempt at the hors d'oeuvres. I mean, WTH?!
They swiftly realised that this task was all about reaching out to their network, to persuade them to dig deep in order to generate as much money for a good cause.
Such was the determination of the girls to win that they were willing to sacrifice their dignity in their quest to be victorious.
That said, I thought the girl's team performance was a masterclass in how to tap into your network in order to tap them up for some spare cash.
Understandably, not everyone can boast that they have instant access to Simon Cowell, Robbie Williams or Take That, hoping to persuade them to perform or to donate bucket loads of cash, however we shouldn't only view our network as lenders and benefactors.
A network can come in different guises and comprise of individuals with a vast range and wealth of experience and skills. As a small business owner, having a network which comprises of individuals with a variety of skillset and diverse in make-up can be equally if not more beneficial to a business success.
The girls used all their contacts and were not afraid to ask. That's another crucial business lesson, if you don't ask you don't get.
This is something which I felt the boys team faulted on from the get go. I would have expected that a high level football manager such as Sam Allardyce would have a network which he could have reached out to, however it was not to be.
He came across as the kind of contestant who didn't want to ask his network for money, which was shame as he could have really put a dent in their final total.
However not to put the failure of the task on Sam; the rest of the boys team were not that much more impressive either.
Five business lessons from Comic Relief Celebrity Apprentice:
Your network is truly your net worth. Knowing your network and knowing what skills and  services they can bring to the table will always provide you with a competitive advantage.

Have a mixed network made up of different people and maybe people not like you. There is richness is difference and benefits in diversity.

Maintain your network so when you do need to reach out for help they will be willing to support you.

If you don't ask you won't get. The girls were not afraid about asking for what they wanted and what they needed and they were successful in their endeavours.

Don't undersell yourself. Ironically the girls undersold themselves when they had the best act and the boys super enhanced their offer and they didn't even have anyone confirmed. Speaks for itself!
Comic Relief supports projects around the world. You can donate on the Enterprise Nation Facebook page.
Currently by day I am a project manager, managing projects which support individuals who have entrepreneurial aspirations turn their vision into a reality. It's a very challenging role and truly no two days are the same but the energy is infectious and the job is extremely rewarding. Post the 9-5 civvy hours I am a yoga loving, ethical womenswear fashion label designer and owner of RIGHT to Bare. RIGHT to Bare my newest creative outlet is a ladieswear camisole brand, created with a mission to promote body confidence in women by inviting them to embrace their natural bodies and exercise their RIGHT to Bare. Happy to collaborate with other EN members where there are synergies in our respective enterprises.