BLOG
Why is building and maintaining trust so important?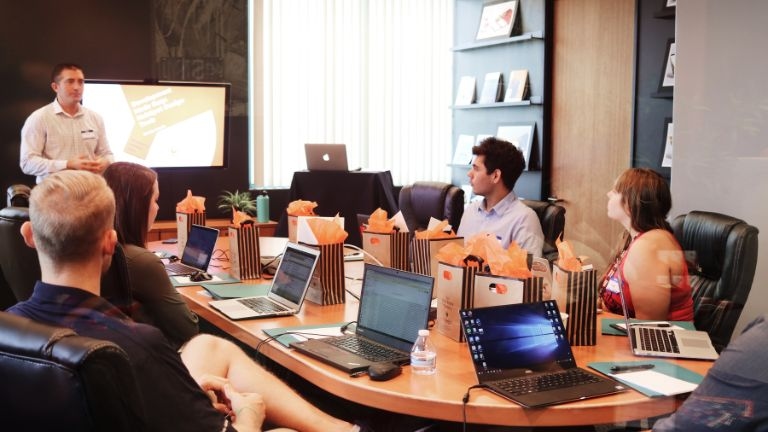 ---
Posted: Tue 23rd Aug 2022
People are wary of businesses that they don't know - fearful of being scammed or receiving below-par service.
As Bob Burg said, "people buy from people they know, like and trust." So, displaying those recommendations from friends, family and peers is paramount. But, only positive experiences will lead to recommendations, so it is vital to build rapport with past, present, and prospective clients to generate the opportunity of referral.
Developing trust
In order to develop initial trust, it's important to show yourself and come across as personable.
In most instances, the first place someone would visit before accessing your service is your website. It is crucial to ensure this is accurate, up-to-date, and a true reflection of your business, your team, and your brand.
Allow it to represent everything you and your business stand for, connecting with the client emotionally by sharing insights about the office, services you offer, and the team.
These could be photos, biographies or videos, explaining what's available, providing a small tour of the office, or introducing to core team members. The client experience starts right now, so it is vital to get it right.
On the website, showcase your qualifications, your experiences, your abilities, and your testimonials; allow it to be clearly seen that you are genuine, you are trustworthy, and you are the right team for the job.
Acknowledging awards that you've been nominated for or have won, PR articles that have been featured in, and industry accolades further strengthen the rapport and make it easily identifiable to the client that you have the expertise and knowledge to provide this service.
Maintaining trust
Once initial trust has been gained, the challenge then evolves to maintaining it, in an attempt to retain the client.
Most often, this would then be done via communications – whether that be by post, email, text, or phone. Be mindful of the quantity you're contacting them, as you don't want to seem to be pressuring the client, but at the same time, you need to be present.
Finally, reap the rewards of reciprocity. We're not talking about accepting bribes, but instead, an understanding that the relationship works both ways.
When clients are happy with the goods or services they've received, they are likely to shout about it. If you offer an incentive, such as a loyalty scheme, discount code or personalised birthday card, you are deemed to be going above and beyond, to which they may wish to return the favour.
This can be displayed in a multitude of ways, including showing their loyalty and coming back for repeat business, trying an additional service that you offer, recommending you to friends, family, and colleagues, or providing you with a testimonial for the website or social media – the list truly is endless.
With this, don't be scared to shy away. If you feel the client is happy and they've had a truly great experience, then feel free to ask for something in return.
Even if they say no, don't always accept that first time – instead, try to come to some compromise. For example, if you ask for a two-page testimonial and they refuse, then go back and say you completely appreciate that, but would they consider a one-paragraph referral instead?
You're seeming to be doing them a favour, but you're still getting what you want.
Companies miss out on business due to a lack of trust and quality, which is far more often than due to the price of the service.
Lack of trust will lead clients to take their custom elsewhere, and so it is crucial for a business to be honest, open and reliable, in order to be truly deserving of this.
Over time, rapport will strengthen and relationships will be built, which should bring positive recommendations and further widen your client base.
Relevant resources
---
For more brilliant business support, connect with Alan today.