BLOG
British raincoats boost Heathrow's multi-billion pounds worth of exports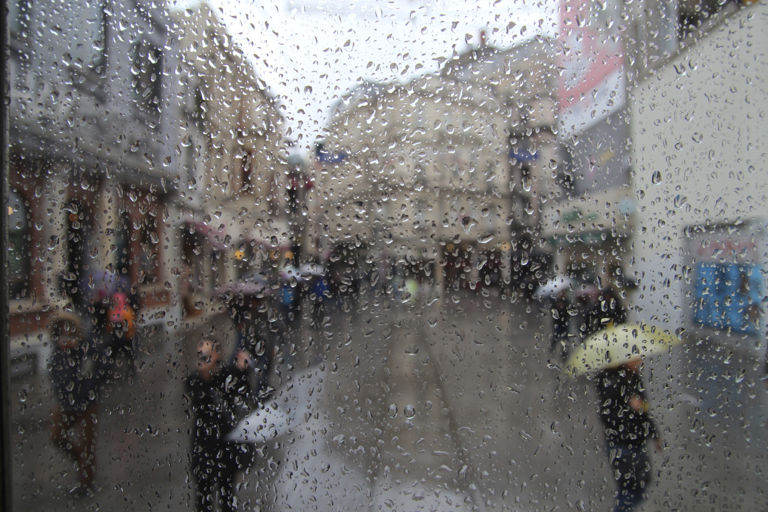 ---
Posted: Thu 12th Nov 2015
If there's one thing us Brits know well it's rain, and it appears the way we deal with the bad weather is in demand internationally as new figures show raincoats are among the British products exported through Heathrow Airport that have seen strong growth over the past year.
New figures show that the equivalent of 17,278 A380 passenger aircraft or over 345,575 tonnes of British produce was exported through the airport between August 2014 and September 2015.
When measured by weight overcoats and raincoats are one of the biggest exports with a 60% increase on last year's figures.
Fresh salmon is the UK's number one export by weight with 46,000 tonnes shipped overseas, the same weight as 230 blue whales. Books and brochures come next with over 20,000 tonnes exported, the equivalent to around 1,600 double decker buses.
At £26bn, precious metals are the most valuable export travelling via Heathrow, followed by £3.5bn worth of aircraft turbojets and jewellery valued at £3bn, an 18% increase over the past two years. Paintings and drawings registered growth of 60% in the last year.
With exports totalling £14bn the US is the top market for British goods, but produce shipped to China saw a 117% rise to £7.6bn. In third place is Hong Kong at £4.5bn followed by United Arab Emirates at £4bn and India at £1.9bn
The statistics, released to coincide with Export Week, come as a special 'export cafe' opens at Heathrow to showcase British products, food and drink.
The government has also launched its Exporting its GREAT campaign with the aim of supporting 100,000 additional UK exporters in selling their goods and services overseas by 2020 to help meet its £1 trillion export target.
Enterprise Nation recently took 40 small businesses on a trade mission to Shanghai as part of our continued campaign to help small companies go global.
For advice on how to export your products or services, go here for lots of top tips.
Enterprise Nation has helped thousands of people start and grow their businesses. Led by founder, Emma Jones CBE, Enterprise Nation connects you to the resources and expertise to help you succeed.