BUSINESS NEWS
Brexit negotiations: What small business owners want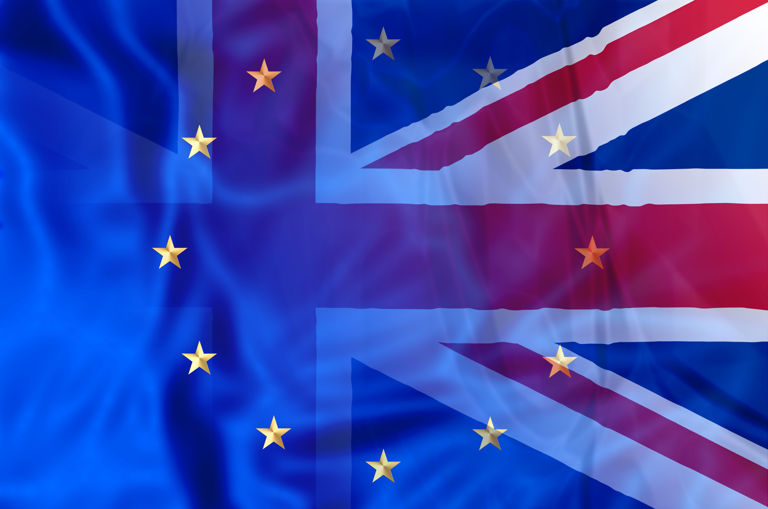 ---
Posted: Mon 19th Jun 2017
As the Brexit negotiations finally begin, what small business issues should the UK government focus on? Some entrepreneurs, including Enterprise Nation members, told us.
"Free movement of skilled EU labour is so important to my business. I work with Eastern European tech experts whose skills are essential to the mechanics of my business. The UK digital economy is totally reliant on these skills being competitively available if it is to continue to grow and thrive. Laws and the potential ensuing bureaucracy for businesses around data protection and information data storage also need to be very carefully structured. Issues around the physical location of data storage will become much more important in the next decade."
Lucy Hutchings Hunt, Systemyzed and Enterprise Nation member
"The UK government should protect EU grants, business loans and investments to SMEs in the UK by maintaining a small business trade deal and wealth asset management for UK business financing and credit access."
David Ofosu-Appiah, Davido and Enterprise Nation member
"There are many ways small businesses will be facing as a result of Brexit but the single biggest issues small businesses will be facing with staffing. Small businesses especially will struggle to find the right staff as a direct result of Brexit. If government goes ahead with restricting the free movement, that will have a direct impact of labour supply. This applies to both skilled and non-skilled labour and lack of labour supply will push many small businesses to closure. London will be bearing the brunt of it where majority small businesses rely on labour market that is majority European or EEA nationals."
Khyam, Fortuous Chartered Certified Accountants and Enterprise Nation member
"We are looking for a clear path to trade and make partnerships with organisations in other countries both inside and outside the European Economic Area. It is unclear through Theresa May's current plans how such partnerships would be accessible to business and how confident the government is that it can secure the global Britain it hopes for."
Adam Bradford, Adam Bradford Private Consulting and Enterprise Nation member
"Our clients want the government to address their concerns over loss of EU funding, which many of them have relied on to grow their businesses. There needs to be clarity on how central government will handle this loss. Additionally, although many small businesses envisage a relaxation of red tape, there are no plans available documenting how this will be achieved. The landscape post Brexit for business must be better than the current 'wait and see' approach; small businesses need answers and with such a high percentage of all businesses in the UK being small, it's time they were given them."
Sue Edwards, Law Hound
"The government needs to bear in mind how it will handle EU rules for paying VAT, especially the reverse charge mechanism. The current rules make it extremely easy to sell to anywhere in the EU from the UK. The loss of the reverse charge mechanism would suddenly make it much more difficult and costly to business across borders and could even result in suppliers and customers no longer wanting to do businesses here due to increased complexity."  
Edward Wright, Merchant Machine
"A significant percentage of the people we work with are EU citizens living in the UK who we can hire should be a matter of best person suited for the job, not their nationality. Regarding certainty, I'm hoping for a very swift negotiation, as otherwise it means putting one's business on hold for years, at least in terms of making decisions such opening a new office."
Alina Cincan, Inbox Translation
"Large businesses have legions of negotiators, procurers, lawyers etc. Small businesses do not. Just how much could productivity be improved if contracts could be negotiated and signed in a day? So let's not have complicated, detailed agreements that take years to negotiate and months to implement. Let's aim to balance higher trade tariffs with savings from simpler processes, clarity and efficiencies.  Matching standards is what takes the most time in trade negotiations. We have already done that with Europe. Instead we should aim to simplify processes and remove red tape. Innovation, design and novelty command higher prices. Worrying about trade tariffs is about protecting commodities, competing on price rather than customer experience."
Simon Anderson, Green Energy Options
"The property industry is facing poorly thought out populist legislation. This is not originating from the bureaucrats in Europe but from our own government, making extinct the lowly private landlord and ensuring the lives of estate and letting agents are very tough. Brexit negotiations have to seriously consider ways to maintain funding for new build properties at sustainable levels. The government has to also think about how mortgage companies can remain competitive in a global market with the restrictions and trading penalties Brexit will deliver but without impacting too harshly on millions of mortgage owners. A tough call I think."
Neil Bainbridge, Ashcox & Stone
"The benefits to small businesses from the European Regional Development Fund have been substantial, in my view. Take Nottingham, for example, where the growth of the Creative Quarter has helped many young firms to grow. My hope is that the regional cities such as the likes of Lincoln where we work can continue to benefit from growth funding post-Brexit. The hope is that the Industrial Strategy will make this happen, but I think it will only work if we get a successful deal from negotiations."
Rob Tomkinson, Carrington Communications
"I think the government should basically apply a copy and paste of the EU regulations into UK law, particularly when it comes to all the rights for UK workers. Whilst it might be tempting to tinker with the regulations, it will provide certainty for businesses if they know that they are not going to have to deal with further changes."
Dave Chaplin, Contractor Calculator
"Businesses like ours rely upon larger organisations to make decisions to do business with us. There is nothing like uncertainty for slowing down decision making as managers become risk averse. Not making a decision is easier than possibly making a poor decision. The government needs to space out announcements and keep dialogue open and regular to minimise market shocks. Additionally they need to keep the flow of credit accessible to all businesses. There will be opportunities that come out of Brexit that we have not seen yet and they do not deserve to be stifled by lack of available credit."
Julian Hall, Calm People
Enterprise Nation has helped thousands of people start and grow their businesses. Led by founder, Emma Jones CBE, Enterprise Nation connects you to the resources and expertise to help you succeed.