BUSINESS NEWS
Chancellor sets Bounce Back Loan interest rate at 2.5%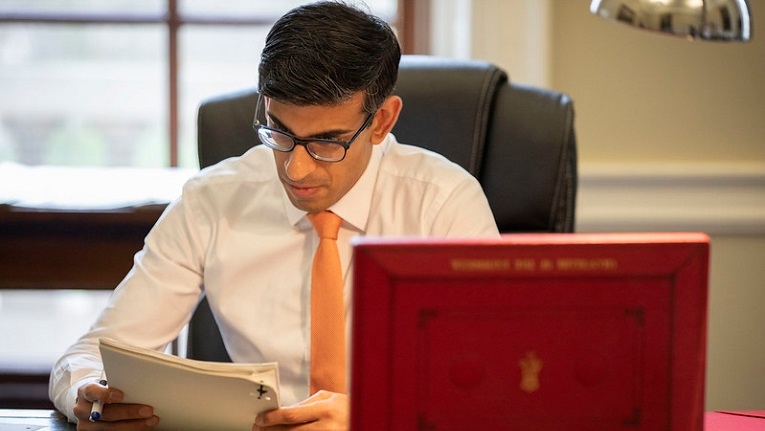 ---
Posted: Sat 2nd May 2020
_Banks will only be able to charge 2.5% interest on the government's new fast track loans for small businesses once the interest free period for the first 12 months is over.
UPDATE: The Bounce Back Loan Scheme has now launched. Here's a full guide._
In a letter to lenders, Rishi Sunak said he has decided that should be the rate for the Bounce Back Loan Scheme (BBLS) which is aimed at getting quick finance to the smallest businesses hit hard by the impact of coronavirus.
"As a 100% guaranteed loan scheme, the price of BBLS is critical to its success: together, we need to ensure that these loans are affordable and accessible, he wrote.
"As such, and incorporating a range of data, I have come to the decision that the rate should be set at 2.5%."
Due to launch at 9am Monday, the government has promised the application process will be quick and simple with limited information required and most companies will get the money within 24 hours of being approved. Businesses can borrow up to 25% of turnover with a maximum loan of £50,000. There's a 100% guarantee for the lender.
The new scheme, which has lending terms are up to six years and no repayments due during the first 12 months, has been set up in response to criticism that firms are struggling to get funding through the main Coronavirus Business Interruption Loan Scheme (CBILS).
In the letter, the chancellor said the minimum available under CBILS will increase to £50,001. Businesses that already have a CBILS loan will be able to transfer is to BBLS.
There has been concerns from the banks that the Consumer Credit Act prevents them from lending under £25,000 but the chancellor said the Act is being amended so that loans of £25,000 or less to sole traders, unincorporated associations and partnerships fewer than four people under will not be a regulated activity for the purposes of BBLS.
It is believed that all the main High Street banks are part of the scheme. Online service Starling Bank has also confirmed it will be offering the loans.
UPDATE: The Bounce Back Loan Scheme has now launched. Here's a full guide.
The latest coronavirus support information
We are keeping you updated on the latest information on how to access the government's coronavirus business support here. You can also find advice and ask a question on Enterprise Nation's coronavirus business advice hub. Follow Enterprise Nation on Twitter too for updates.
During this challenging time for small business owners we want to ensure you have access to advice, so we are offering three months free Enterprise Nation membership. Apply coupon code COVID19ENFREE at the checkout.
I'm a freelance content creator and event host who helps small businesses and the organisations that support them. I have 18 years of experience as a small business journalist having interviewed hundreds of entrepreneurs from billionaires like Sir Richard Branson to the founders behind brand new start-ups. I've worked for a range of leading small business publications and support groups, most recently as head of content at Enterprise Nation where I was responsible for the prolific output of content on the company's blog and social media. I'm based in Bristol where I run and host regular events with the local small business community and have strong connections to major business organisations in the south west region. In total, I've hosted over 50 events; from intimate meet-ups to conferences with an audience of hundreds including events for international brands like Facebook and Xero. I'm also a big fan of podcasts having hosted Enterprise Nation's Small Business Sessions as well as lots of online events including Facebook Live interviews, webinars and three live web chats from inside 10 Downing Street. With my partner, I co-run Lifestyle District, a lifestyle blog focused on culture, art, theatre and photography. I'm here to help. I'm volunteering free advice calls of up to an hour as part of the Recovery Advice for Business scheme, over the next 6 months. Please get in touch to see how I can help your business.