ANNOUNCEMENTS
Back to business and never a dull day: Introducing the new Enterprise Nation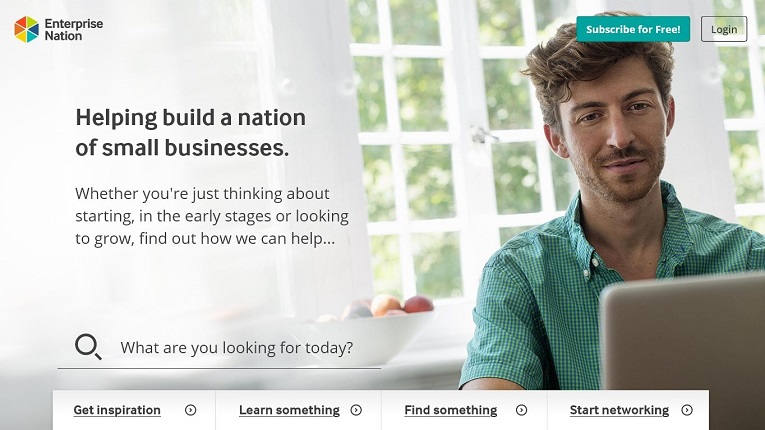 ---
Posted: Mon 2nd Sep 2019
The summer break is over, kids are back to school, and company founders at work (that's if you had a break at all this August).
This week represents a return to the pace of starting and growing a business which, depending on the stage of your business, can be rather relentless.
Something company founders soon realise is that every day presents a barrage of new opportunities, challenges, questions, and moves well outside your comfort zone. You could say it's a key reason as to why people actually decide to start a business!
As the business grows, you'll need to get acquainted with intellectual property, employment contracts, making sales, office moves, dealing with clients (large and small), motivating a team, staying on top of social media, innovating, and doing all this whilst having an eye on the strategic direction of the company and the all important cashflow.
In short, there's simply never a dull day.
A key element of managing this is to get answers fast to the immediate questions, and find trusted experts and professionals who will be with you for the longer term.
The new Enterprise Nation
It's because of this that Enterprise Nation is moving on itself. Over the past four years we've seen the increase in our market as more people have decided to start a business - and made a commitment to grow one too, and we've experienced at first hand the daily demands this brings.
In response, we are launching a new platform on 31 October (yes, the day currently planned for Brexit!) that will get you quickly to answers on practical questions - and will connect you to a support network for the journey.
We've spent the past 12 months asking what you want from an online support platform, and then we've invested in bringing on a team to build it.
Over the next two months, you'll be introduced to the new features and look and feel of the platform and how it will help you build a better business and manage a rounder life. It, of course, won't be complete on launch - we'll get your feedback and keep testing and improving, with a vision to make access to support friction free.
As a business owner, you need and want support but it can be confusing to identify the best support programmes, find a local peer group, connect with trusted advisers, and source the right deals. We're hoping the platform delivers this for you in one trusted place.
As the two month countdown to new platform launch begins, you can guarantee there won't be a single dull day!
Following a degree in Law and Japanese, Emma joined international accounting firm Arthur Andersen, where she worked in London, Leeds and Manchester offices and set up the firm's Inward Investment practice that attracted overseas companies to locate in the UK. In 2000, bitten by the dot.com bug, Emma left the firm to start her first business, Techlocate. After 15 months, the company was successfully sold to Tenon plc. The experience of starting, growing and selling a business from a home base gave Emma the idea for Enterprise Nation which was launched in 2006 as the home business website. The company has since expanded to become a small business membership community of over 75,000 people who benefit from events and support: online and in person. Enterprise Nation also presents a campaigning voice to government and the media on behalf of its members. In 2021, Emma was awarded a CBE for services to small businesses and entrepreneurs.