BLOG
Ask Emma: What's the best use of my time as a business owner this summer?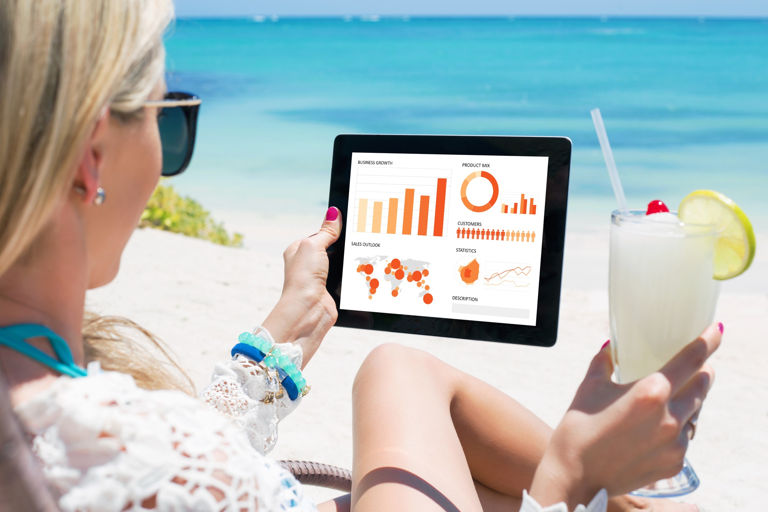 ---
Posted: Thu 10th Aug 2017
If you're in the hospitality or tourism business, this will be your busiest period of the year but if B2B is more your thing, August is a month that's tailor made for re-charging batteries and planning for a successful final quarter. Enterprise Nation founder Emma Jones shares advice.
As a business owner, you're a well-occupied person with product, cashflow, team and operations constantly on your mind.
Aim to take a few days away from the business; read books, enjoy the quiet and, in that unhurried state, review what's worked in the year to date.
This will place you in the perfect mode to plan for the final quarter and the future.
Here are the questions to ask yourself:
Team
Do you have the right people in the team?
Is everyone working to their best ability and, if not, what can be done to help them achieve that? What about you, the owner?
Do you have support in the form of a mentor or executive/non-executive board that acts as your adviser or motivator?
Product
Is your product or service a perfect fit for the market?
Is it priced right and does it need to be updated in view of new technologies coming on stream?
How does it rank compared with the competition and when was the last time you asked the customer what they thought about the product?
Sales
How is the sales pipeline looking and, critically, are there other sales routes you'd like to tap into?
Are customers happy and loyal or being tempted by other providers?
If reaching customers online, are you making the most of powerful social media platforms to drive traffic or gain more sales and if selling in-person, how can you scale so sales don't depend so exclusively on you?
Finance
Is the bank balance looking secure, in view of any pending payments to HMRC, suppliers or staff?
Having done a cash projection, does this highlight any need to raise funds?
If so, have a think now about to access such funds; from the bank, crowdfunding, invoice factoring or peer to peer lending.
Each will need a business plan and summer could be the ideal time to produce it. As someone once told me, "the time to raise money is when you don't really need it."
Profile
Do you have the brand position and profile in the market you'd like?
Are there plans in the final quarter to host events, publish research or make a statement?
All will get you noticed and that brings new custom to your door.
Who are the journalists covering your trade and what are they covering? Could their own quiet summer be time for you to make contact and build a relationship?
Work on your business
Aim to do this thinking and planning with a wide view in front of you (think sea/cityscape/mountains) as, rest assured, it will help you think bigger!
Spend a few days this summer working on the business, as opposed to in it. It is an exercise that will reap reward.
Join Enterprise Nation from only £3 a month and we can support you through each step of this planning through connections to advice, sales and PR opportunities, and access to finance.
Are you an Enterprise Nation member with a business question you want to ask Emma? Email hello@enterprisenation.com and she might pick yours.
Also in the Ask Emma series:
Enterprise Nation has helped thousands of people start and grow their businesses. Led by founder, Emma Jones CBE, Enterprise Nation connects you to the resources and expertise to help you succeed.