BUSINESS NEWS
Are side hustles good or bad for business?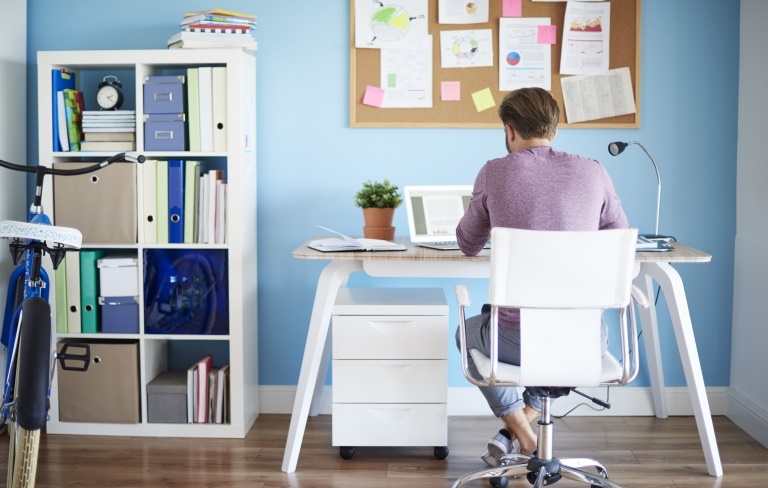 ---
Posted: Fri 16th Nov 2018
Side hustles are big news. Recent research found that one in four UK adults are running a business alongside a day job, but a separate study said side hustlers working on their part-time venture while doing their full time job is costing employers £15bn a year. So is working 5-9 good for business? Dan Martin investigates.
Enterprise Nation has long been a fan of running a company in your spare time; in fact we were talking about them way before the term 'side hustle' become popular. It's what founder Emma Jones wrote about in her book, Working 5-9, back in 2010 and since then we've seen thousands of people do just that.
One entrepreneur who featured in that book is Janan Leo from CocoRose London who started out with a spare time business. She's now full time and is selling her shoes across the globe.
Side hustles are big business
Since 2010, the side hustle trend has exploded.
Research released earlier this year by Henley Business School found 25% of people in the UK are running at least one business project alongside their main day job which contributes an estimated £72bn to the economy, while a separate study by GoDaddy said side hustlers are making up to £5,000 from their extra business.
Part-time entrepreneurs report lots of benefits with a quarter telling Henley Business School academics that they feel happier in their day job despite working 50 hours a week, almost 13 hours more than the average UK worker.
Professor Bernd Vogel, founding director of the Henley Centre for Leadership, said: "With 25% of adults side-hustling today, there is no way back. Those who have the appetite and confidence to go it all alone as an entrepreneur, will not let the chance slip. We can expect growth in side-hustling, possibly even doubling, in the next 10 years."
Henley found many employers love the trend too.
Danny Harmer, chief people officer at Metro Bank, who has a number of side hustlers within her organisation, said: "We are supportive of people who have interests outside of their role and/or may want to work flexibly, and this almost certainly helps colleagues to develop other transferable skills too."
Are side hustlers abusing employer trust?
It's not all positive though.
HR software provider CIPHR recently surveyed 1,400 full workers and found that 62% who have a side hustle work on it during their main employment, with 32% admitting to pulling a sickie to work on their personal activities.
The study estimated that all this amounts to a massive £15bn in lost productivity every year for employers.
Chris Berry, CEO of CIPHR, said: "The concept of the side hustle or moonlighting, or whatever you want to actually call it, has become a reality of the modern workplace that simply cannot be ignored.
"Online platforms for selling your professional services as a freelancer or by the hour are commonplace and the ease with which people can conduct business has removed a barrier to entry for workers that simply would not have been accessible to them previously.
"Employers really need to take notice as the cost of lost productivity to UK employers is staggering."
Should side hustles be restricted?
As a side hustler myself and an employee of Enterprise Nation, you won't be surprised to hear that I say no to that question!
But the CIPHR research does have a point.
If employees are spending long periods of time on their side hustle when they should be doing their day job, it isn't good for anyone as the business suffers and an atmosphere of mis-trust is created.
But that isn't to say side hustles should be heavily restricted either.
Allowing your staff to pursue entrepreneurial endeavours can make them much happier as the Henley research showed. It can also create a more go-getting, start-up-style mentality in the workplace which can only benefit the side hustler's employer.
In my opinion, it all comes down to trust. Boundaries and expectations needs to be set, but preventing staff from pursuing their own ventures isn't a good idea.
Here's more from Danny Harmer at Metro Bank: "For us, it's important to consider the whole person. Colleagues who are happier both in and outside work are going to look after our customers and each other better, and ultimately that's good for everyone.
Managing the complexity can present some challenges, for example getting the whole team together for meetings, but you just have to work with people to find smart solutions.
"Of course we also need people to dedicate sufficient time to their job with us to maintain their competence. It's simply about having sensible conversations and helping people not to overstretch themselves."
I'm interested in your thoughts, particularly if you are running a side hustle. Add your comments below.
I'm a freelance content creator and event host who helps small businesses and the organisations that support them. I have 18 years of experience as a small business journalist having interviewed hundreds of entrepreneurs from billionaires like Sir Richard Branson to the founders behind brand new start-ups. I've worked for a range of leading small business publications and support groups, most recently as head of content at Enterprise Nation where I was responsible for the prolific output of content on the company's blog and social media. I'm based in Bristol where I run and host regular events with the local small business community and have strong connections to major business organisations in the south west region. In total, I've hosted over 50 events; from intimate meet-ups to conferences with an audience of hundreds including events for international brands like Facebook and Xero. I'm also a big fan of podcasts having hosted Enterprise Nation's Small Business Sessions as well as lots of online events including Facebook Live interviews, webinars and three live web chats from inside 10 Downing Street. With my partner, I co-run Lifestyle District, a lifestyle blog focused on culture, art, theatre and photography. I'm here to help. I'm volunteering free advice calls of up to an hour as part of the Recovery Advice for Business scheme, over the next 6 months. Please get in touch to see how I can help your business.