BLOG
An insider's secrets for how to get your business in the press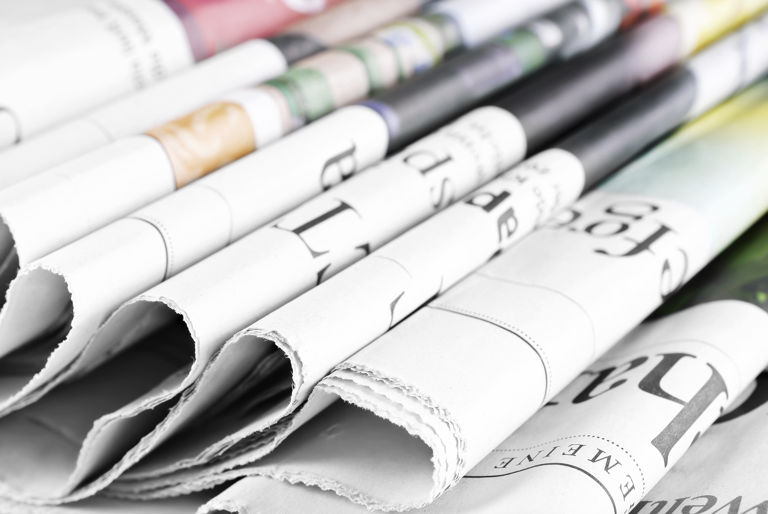 ---
Posted: Wed 6th Jul 2016
Ahead of our upcoming PR workshop in London with Enterprise Nation head of media Liz Slee, Donna Burgess reviews a previous event on the same subject and provides a step-by-step account on how to perfect your story and get in the press.
Join Liz Slee to learn top tips and tricks to get your business noticed by the press on 18 July. Book your place here.
Liz Slee (@lizziepin) loves a good tale and and as a journalist turned PR specialist, she knows exactly which stories will catch the eye of an editor. Having worked extensively with 'the big guys', Liz now focuses on the really important stuff: carving out media space for start-ups and small businesses.
Bootstrapping PR: What's your story?
At a sold out event at Enterprise Nation HQ, a group of entrepreneurs gathered to learn about PR and how to engage with the traditional media. Beginning with attendee introductions, it became apparent that describing one's own product or offerings is not always straight forward. And every new business really needs a captivating story if media attention is desired.
The workshop attendees were diverse. There were foodies (a banker-turned-baker and a gazpacho guru), fashionistas (a shoe consultant and a womenswear designer) and job creators (an executive recruiter and an HR trainer). As well as a social media consultant, an art dealer and an organiser of secret urban escapes. And even though each entrepreneur's business was at a different stage of growth and development, the PR lessons from Liz were applicable to all.
1. Before you begin, some pre-PR fundamentals
It's unwise to invest in a PR agency until the basics are in place.

Whilst a defined product/service is good, in crowded markets, businesses also need 'newsworthiness' - like a unique, altruistic or on trend story.

A digital presence (website/blog/social), with a journo-friendly 'about us' page, and leveraging word of mouth opportunities, are great PR foundations.
2. Why PR?
PR is about reputation and relationships, not sales.

A good reputation, being 'PR-able', can take you far: easing future business deals, attracting investors and opening doors.

It is not instant. The benefits of PR work can take six to nine months to manifest. Be patient.
PR is primarily knowing who to speak to, and how to reach them. This can be done in a number of ways: writing press releases, pitching stories, sourcing expert opinions, speaking at events, targeting awards and relationship building.
3. Business stories
Stories are at the heart of PR. The most compelling are ones that show uniqueness or innovative, highs and lows, or the overcoming of adversity.

The best are timely, different, impactful, revelatory or celebrity endorsed.

Non-stories are 'our products are as great as ever' or 'we're as good as them'.
"If your story is good, they'll bite your arm off for it" - Liz Slee
4. Press release essentials
Include a boilerplate and three key messages.

"One size does not fit all". Ensure you tailor press releases for each target audience (i.e. one for trade, one for consumers).

Include summary background information on the founders and products and where applicable, write in the language that your target media outlet uses.
5. Getting your story out there
Connect with journalists online:
Twitter and email are the best options.

Research those most likely to be interested in your story / angle.

Use Google Alerts to see what competitors are publishing/promoting.

When issuing press releases, avoid BCC and personalise emails instead. Use the subject line well. Include a short pitch. Decide and communicate if the story is an exclusive and/or under embargo. Be truthful.

Email journalists in the early morning (by 10am). Follow up by phone. Avoid contact when they are on deadline (afternoon/early evening).
Other ways:
Approach press at events. Be fast and compelling. Swap cards. Don't stalk.

Develop 'a gob'. Become a subject authority, commentator, campaigner.

Monitor trends. Share research. Be a case study. Source expert endorsement.

Apply madly for cheap or free-to-enter awards and competitions.
Top tips
Read widely. Trade press, newspapers, magazines, blogs...

Practice writing in the style of journalists.

Use plain English (not text speak). Check your spelling and get the recipient's /journalist's name right!
Useful links
"Got to be a story. Got to be newsworthy. Got to be interesting" - Liz Slee
What people said about the workshop
@ShoeConsultant: 'Learnt some great things from @lizziepin at @e_nation this evening #PRheaven'
@Alisonbattisby: 'Thanks so much to @Lizziepin for a fab PR workshop this evening with @e_nation - full of lots of tips and tricks!'
@GDervakos: '@Lizziepin Amazing ability to create meaningful stories out of unclear bits and pieces. Thank you'
About the event reviewer: Donna Burgess, director of Diligency
Donna has been described as a 'rent-a-COO', 'business therapist' and 'professional organiser'. After 20 years in technology, operations and project management, she knows how to cut through the noise and get things done. Currently setting up a business support service, she relishes working with ideas-filled entrepreneurs who are in need of a plan, and small businesses who are looking to get organised for growth. Connect with Donna on: Twitter and LinkedIn.
If you're a small business owner fighting for recognition for the incredible stuff you do, join small business media expert Liz Slee to learn top tips and tricks to get your company noticed by the press. Find out more here and book a place below.
Enterprise Nation has helped thousands of people start and grow their businesses. Led by founder, Emma Jones CBE, Enterprise Nation connects you to the resources and expertise to help you succeed.