BUSINESS NEWS
AIB report finds 64% of manufacturers still have no solid climate action plan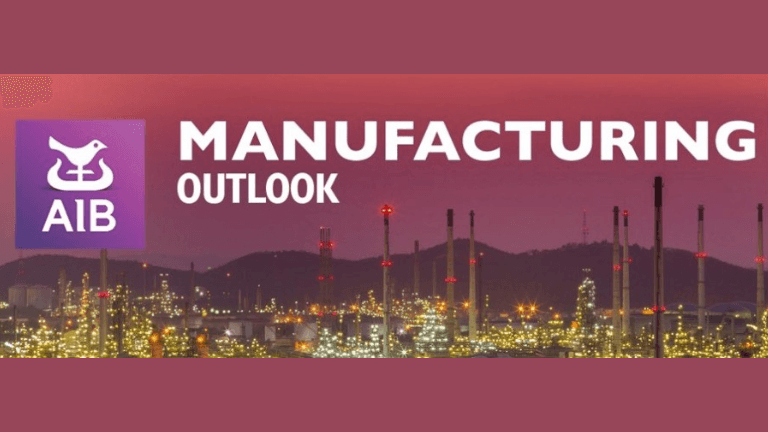 ---
Posted: Thu 23rd Jun 2022
A new report shows that the Irish government's Climate Action Plan requires industrial emissions to drop by 40% by 2030, yet 64% of manufacturers do not have a formal sustainability plan in place.
The AIB Manufacturing Outlook report 2022, published in conjunction with Irish Manufacturing Research, provides insight into the manufacturing sector's progress in its transition to a more sustainable footing.
The report also highlights some of the various sustainable initiatives that operators are implementing in their businesses providing direction to the supports that are available in the market.
Key hurdles to action plans
The report found the key hurdles to change are cost, lack of management time and lack of expertise in the area.
On a positive note, the vast majority of manufacturers view sustainability as a business opportunity which will improve their bottom line, with a significant proportion planning to introduce sustainable initiatives in their business in the next 12 months.
John McKeown, AIB's head of manufacturing, AIB Sector Strategy & Sector Specialists, said:
"At AIB we are acutely aware that we have a crucial role to play in supporting both individuals and businesses to make the transition.

"In October 2021, we doubled our Climate Action Fund to €10 billion, having previously allocated €5 billion targeting lending of €1 billion per annum for green and transition lending over five years from 2019 – a target which we aim to substantially exceed by the end of 2023".
Enterprise Nation has helped thousands of people start and grow their businesses. Led by founder, Emma Jones CBE, Enterprise Nation connects you to the resources and expertise to help you succeed.