BLOG
Act with integrity always: Kickstarter co-founder's formula for success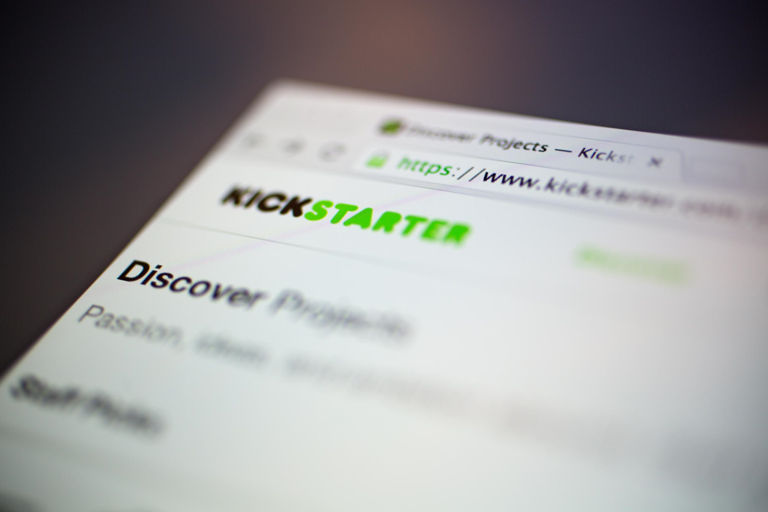 ---
Posted: Tue 3rd Nov 2015
Business owners should avoid the pressure to get one over on others and stay true to their values, the co-founder of crowdfunding platform Kickstarter has said.
Enterprise Nation was in Dublin on Tuesday for the 30,000 delegate Web Summit where Yancey Strickler put forward a passionate plea for a ethical business model.
Kickstarter recently became a public benefit corporation, which legally requires that for profit companies consider the impact of their decisions on society as well as shareholders, a model Strickler believes all entrepreneurs should follow.
Discussion about the new status for the crowdfunding site was met with applause from the thousands of people packed into the main stage area at Dublin's RDS complex.
"Every big corporation started small but at some point they lost their soul" @kickstarter founder #websummit pic.twitter.com/qbD3emh1wZ

"" Enterprise Nation (@e_nation) November 3, 2015
When asked by host David Rowan, editor of Wired UK, for his advice on growing a successful business, Strickler said: "Don't sell out on your values, your community or the long term for the short term.
"Be idealistic. Act with integrity always. Remember the values your mother, father, grandparents taught you about being nice to people and apply that to your business.
"Be a trustworthy organisation. When you're the opposite, it's impossible to escape.
"Be patient. There's pressure to be harder than the next guy but it's all wrong. Don't succumb to the pressure. Stick to your values and believe. It's harder but it's much better in the long run, I promise."
During a fascinating 20 minute interview, Strickler also revealed he has personally backed 1,500 projects on Kickstarter including Oculus Rift, the virtual reality company that was bought by Facebook.
He also discussed the most successful project categories on the site.
Technology products raise the most funding but they also the lowest success rate overall. The most successful are dance and theatre initiatives.
As for how to ensure your crowdfunding is successful, the entrepreneur said: "When backers are a real part of the project is when they work."
Look out for more content from our time at Web Summit over the coming days.
Enterprise Nation has helped thousands of people start and grow their businesses. Led by founder, Emma Jones CBE, Enterprise Nation connects you to the resources and expertise to help you succeed.