POLITICS
A parliament of entrepreneurs?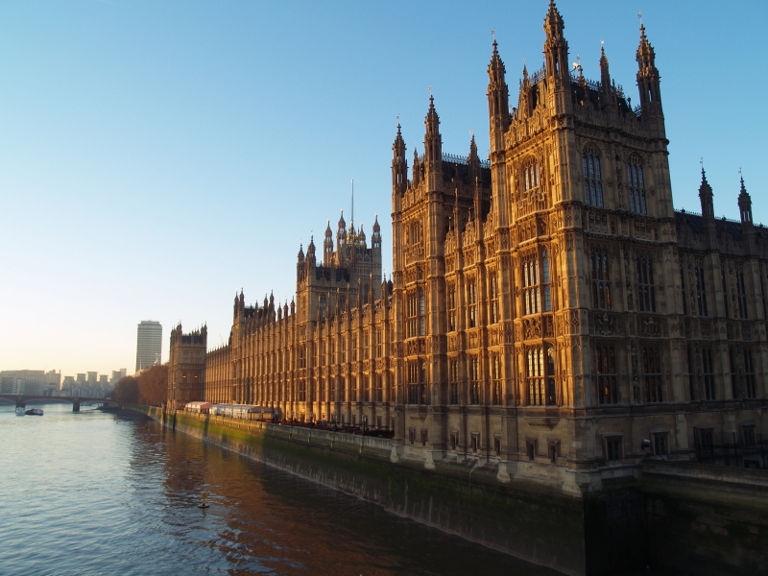 ---
Posted: Thu 7th May 2015
As Britain goes to the polls small business owners will be hoping whoever ends up running the country puts their needs at the forefront of policies.
The traditional view of politicians is that they don't have much business experience, but we've searched the candidate lists and found several who have previously run their own company including a comedy club entrepreneur, a songwriter for Jason Donovan-turned-hairdresser and the founder of a Himalayas tour company!
We'll be keeping an eye on whether the candidates make it to the Commons and help to influence future small business policies.
*** UPDATE: Now that the election is over we've updated the list showing which candidates won  ***
David Morris, Morecambe and Lunesdale
Morris, the government's ambassador for freelancers and the self-employed, previously ran his own hair salon after training as an apprentice. He also wrote songs for artists including Jason Donovan, Sonia and Brother Beyond during the 1980s.
WON: Morris won his seat and increased his majority from 866 to 4,590
Mark Prisk, Hertford and Stortford
The former small business minister is a qualified chartered surveyor who ran his own consultancy for 10 years before becoming an MP in 2001.
WON: Prisk secured his fourth term as an MP with 56.1% of the vote
Esther McVey, Wirral West
The former television presenter, elected as an MP in 2010, runs Making It Ltd, which helps startup companies.
DEFEATED: McVey lost her seat to Labour by just 417 votes
Ian Walker, Sheffield Hallam
Walker, standing as a candidate in Nick Clegg's constituency, ran his family's business, Rotary Electrical, in the 1990s. It now operates as Rotary Engineering UK, where he is chairman, and Rotary Electrical Services, where he continues to be managing director.
DEFEATED: Walker came third as Liberal Democrat leader Nick Clegg held his seat
Stephen Metcalfe, South Basildon and East Thurrock
Metcalfe owned and ran a printing business in Basildon until he was elected as an MP in 2010. The business is now run by his wife.
WON: Metcalfe retained his seat with 43% of the votes
Grant Shapps, Welwyn Hatfield
Possibly one of the UK's most infamous entrepreneurs-turned-politicans, Shapps previously ran internet marketing businesses PrintHouse Corporation and How to Corp under the name Michael Green.
WON : Shapps retained his seat with a 50% share of the vote.
Toby Perkins, Chesterfield
Labour's shadow minister for small business previously ran his own small business, Club Rugby, supplying rugby clothing, and was also a shareholder in a social enterprise providing nursery care to a deprived area of Chesterfield.
WON: Perkins won with 21,829 votes
Ian Murray, Edinburgh South
While at school Murray ran Codfather Fish and Pizza Bar, a fast food delivery business. After running Europe's largest live television art broadcast which ran for seven summers, the Labour candidate set up his own events company, 100mph Events. Murray has also operated several bars with his partner Hannah.
WON: Murray retained his seat. He is now Labour's only Scottish MP
Geraint Davis, Swansea West
The Labour candidate has set up various businesses including Pure Crete, which provides holiday accommodation.
WON: Davis was elected with 14,967 votes
Simon Danczuk, Rochdale
Danczuk co-founded social research agency Vision Twentyone with former Tony Blair adviser Ruth Turner and Big Issue North co-founder Anne McNamar in 1999. The company went into liquidation in 2011.
WON: Danczuk retained his seat with an increased majority
Paul Hodgkinson, The Cotswolds
Hodgkinson runs an executive coaching practice which he set up in 2004.
DEFEATED: Hodgkinson came in second behind Tory Geoffrey Clifford-Brown
Stephen Kearney, Tiverton and Honiton
Kearney is the founder of Radio Dart, an online radio station station and community cafe, and PowerfulOrganic.com, an organic products business. The Labour candidate donates a proportion of his businesses' profits to a charity that promotes enterprising solutions to intractable community problems
DEFEATED: Kearney was fourth in a seat that was held by the Conservatives
John Hemming, Birmingham Yardley
Hemming is a serial entrepreneur having set up John Hemming & Co, now LHC plc, at the age of 23. It is now a multi-million pound company. He also founded MarketNet, the first e-commerce operation outside the US, in 1994 and launched what he describes as "the world's first, banking, insurance, legal and stock-broking services on the internet" in 1995. In addition, Hemming set up Music Mercia International and The Purchasing Agency which competes with Visa and MasterCard.
DEFEATED: Hemming lost his seat of 10 years to Labour's Jess Phillips
Margot Parker, Corby and East Northampshire
Parker, UKIP's small business spokesman, has previously run three retail businesses selling fashion, shoes and jewellery.
DEFEATED: Parker increased UKIP's vote share by 13.7% but came third. Tory Tom Pursglove won
David Little, Dover
Little runs a printing and publishing company that produces several local interest magazines including Dover Life and Cinque Ports Life. He was also a founding member and director of Dover Town Team which runs initiatives to promote local independent high street shops.
DEFEATED: Little increased UKIP's vote share by 16.8% but came third. Tory Charlie Elphicke won
Helena Windsor, East Surrey
This UKIP candidate previously ran a specialist microbiology business which was established by her husband in 1988.
DEFEATED: Windsor came second behind Conservative candidate Sam Gyimah
Otto Inglis, Edinburgh West
For the past 15 years Inglis has run his family business, a cattery and kennels near Edinburgh Airport.
DEFEATED: Inglis was sixth. The SNP's Michelle Thomson took the seat
Robert Leach, Epsom and Ewell
Robert is an accountant who has been self-employed since 1986. He has had more than 40 books published, mainly on tax and payroll, writes for newspapers and magazines and lectures for clients including accounting firms, public companies and HMRC
DEFEATED: Leach was third. The seat was retained by Conservative MP Chris Grayling
Daniel Thompson, Ceredigion
Thompson set up a computer business in 2002.
DEFEATED: Thompson came sixth in one of only eight seats held by the Liberal Democrats
Jonathan Elmer, City of Durham
Elmer runs social enterprise Democratise which aims to increase local participation in decision making. He is also a freelance ecologist.
DEFEATED: Elmer was fifth. The seat was won by Labour's Roberta Blackman-Woods
Neil Hay, Edinburgh South
Hay has been self employed for the last 14 years and run an international company including divisions focusing on business consultancy, project management, retail, trading and distribution.
DEFEATED: Hay came second behind Labour's Ian Murray
Richard Arkless, Dumfries & Galloway
Arkless runs online business LEDWarehouseUK which supplies LED bulbs and other products.
WON: Arkless won the seat with 41.4% of the vote
Ian Blackford, Ross, Skye and Lochaber
The former national treasurer of the SNP runs consultancy business First Seer with his wife Ann. The company provides investor relations and non-executive director services.
WON: Blackford was elected with 48% of the vote
Stewart Hosie, Dundee East
The deputy SNP leader worked in IT for 20 years and ran his own business.
WON: Hosie took the seat with 28,765 votes, a 60% share
Chris Law, Dundee West
Law once ran a business offering tours of the Himalayas on 1950s motorbikes. He is now a financial advisor and employs a small team.
WON: Law was the seat with a 62% share of the vote
Tommy Shephard, Edinburgh East
Shephard set up the Stand Comedy Club in 1995 before turning it into a business in 1998. It now has branches in Edinburgh, Glasgow and Newcastle and is one of the largest venues during the Edinburgh Fringe, the world's biggest arts festival.
WON: Shephard took the seat with 23,188 votes
Michelle Thomson, Edinburgh West
Thomson runs property consultancy Your Property Shop.
WON: Thomson was elected with 21,378 votes
Corri Wilson, Ayr, Carrick and Cumnock
Wilson is director of events management company Caledonii Resources.
WON: Wilson was the seat with a 30.8% share of the vote
Dafydd Meurig, Aberconwy
Meurig is the founder and director of two community ventures in Gwynedd.
DEFEATED: Meurig was third in a seat won by Conservative Guto Bebb
Harri Roberts, Swansea West
Roberts runs his own IT consultancy business.
DEFEATED: Roberts was fifth in seat won by Labour's Geraint Davies
If you know of any other entrepreneurial candidates tweet us at @e_nation and let us know!
Thanks to the following for helping out with our research: Forum of Private Business, @fayefork, @SeanDaveyEsq, @BenSmithIPSE, @thisMagpie, @tobyperkinsmp, @ralvin and @SalesCoaching_S
Dan Martin is head of content Enterprise Nation.
Enterprise Nation has helped thousands of people start and grow their businesses. Led by founder, Emma Jones CBE, Enterprise Nation connects you to the resources and expertise to help you succeed.