BLOG
Five reasons to use the WhatsApp Business app for your small business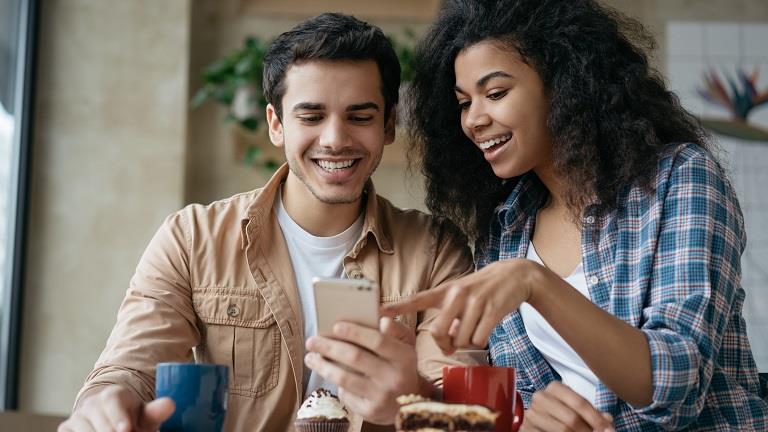 ---
Posted: Tue 15th Nov 2022
The WhatsApp Business app is designed to help small business owners like you market your brand and products, build connections, and engage with your target audience in real time.
Using it for customer service means focusing on high-quality interactions. That means making sure you're being fast and efficient when talking to customers and encouraging sales.
Need more persuading? Here are five simple reasons why you should make the WhatsApp Business app a key tool in your business's armoury.
Showcase your brand in the best possible light
Every small business wants to make a great first impression on potential customers. By creating a profile on the WhatsApp Business app, you're not only giving yourself a strong digital presence. You're also helping to make your brand credible, reliable and trustworthy in customers' eyes.
It's good to see your business profile as an opportunity to stand out from the crowd. Chances are it'll be the first thing people see when engaging with your business, so give it as much attention as you can.
Make sure all the information you provide for customers is correct and lets people see your brand in the best possible light.
Here are some details you should always include:
People can see this information easily when they look at your profile. Consequently, you won't have to answer the standard questions about your business time after time.
Read more:
Reach your target customers with ease
Knowing what audience your business is trying to reach is fundamental to all of your marketing work. Once you've established this, you'll have a clearer understanding of how best to communicate with those prospective customers.
With the WhatsApp Business app, you can engage your target audience directly. You don't need to be too formal – you can talk to your customers as you would someone you're familiar with. That said, you should always try to communicate in a way that reflects your brand identity.
And remember: it should be a two-way conversation. Aim to foster active engagement with everyone who shows an interest in your business and considers buying from it.
Read more:
Message several customers at once
A key feature of the WhatsApp Business app is the broadcast message. This is a message you send to many customers all at the same time. It can be massively useful when you want to inform customers about a new product, an upcoming sale, or anything else they might be interested in. It's also an incredible time-saver.
The WhatsApp Business app is built for communication with customers you know, and only contacts who have added you to their phone's address book will receive your broadcast message.
To use broadcast messages, you must first create a list of people who you want to receive your message – a broadcast list. The customers on this list will receive the broadcast message as a normal message.
You can create different broadcast lists for different purposes. You might decide to segment customers according to their interests, grouping your contacts into smaller lists so you can provide them with the content most relevant to them.
Read more:
Build a community of loyal customers
Community engagement marketing allows your business to build long-term relationships and making your customers feel recognised and heard. Using and creating groups on the WhatsApp Business app can help you cement those relationships and better engage with the people who buy from you.
WhatsApp groups let you connect with different groups of people. It's a place where you can invite up to 512 people, and everyone can chat. Groups not only make communications quicker and simpler, but they're perfect if you want to share personalised messages that will interest a targeted group of customers in particular.
And you can have more than one group. Having several groups helps you manage a large customer base and avoid sending members information that isn't relevant to them. For example, you could have one group for customers, one for staff, one for suppliers, and one for nearby businesses.
Read more:
Boost your sales
As a small business owner, you're always searching for ways to meet customers' needs as easily and efficiently as possible.
It's true that customers have a better experience when they can talk to you and your business directly. Engaging with customers using the WhatsApp Business app can be a powerful way to connect with them on their terms.
The WhatsApp Business app has been shown to drive sales and make business processes more efficient. You can use it for marketing, increasing brand awareness, or to build relationships with customers, suppliers and business partners.
Interacting with customers becomes really easy thanks to the app's tools that let you automate, sort and respond promptly to messages.
Providing real-time customer service is a luxury small businesses can't always afford, but the WhatsApp business app allows you to be responsive – a trait that's crucial to building valuable long-term relationships.
Read more:
Relevant resources
Use the WhatsApp Business app to:
Enterprise Nation has helped thousands of people start and grow their businesses. Led by founder, Emma Jones CBE, Enterprise Nation connects you to the resources and expertise to help you succeed.