BLOG
4 ways to grow your business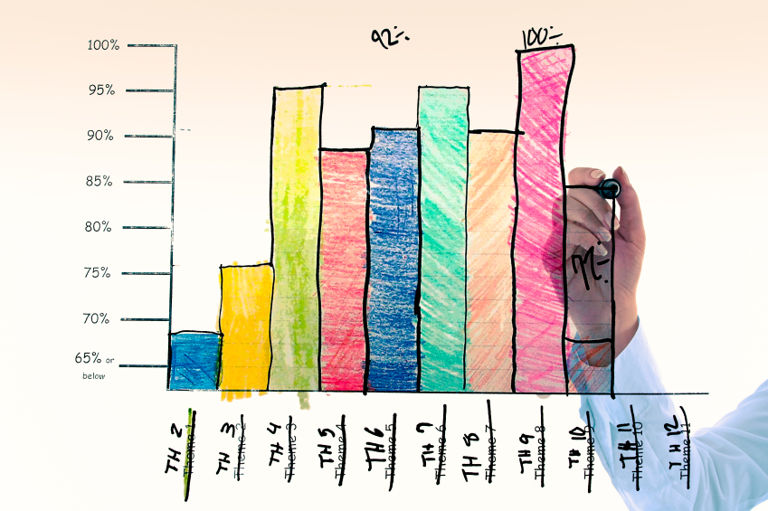 ---
Posted: Wed 1st Oct 2014
Confidence in the economy is up and small businesses are feeling the buoyancy too. In a January 2014 Enterprise Nation survey, 84% of respondents confirmed an intention to grow their business over the course of this year.

Enterprise Nation founder, Emma Jones, offers 4 ways in which you can achieve this growth:
1. Increase sales
Consider large corporates and government as potential customers for what you have to offer. Government has committed to procuring 25% of its products and services from small business which offers you a golden opportunity.
Large corporates are opening up their supply chain too. We've seen this at first hand with our series of 'Exchange' events matching small businesses with buyers from large retailers. Successful events in the food, fashion and beauty sectors have seen buyers from the likes of Sainsbury's, Selfridges, Ocado, Shop Direct, Jaeger, House of Fraser and Superdrug, outline how small businesses can pitch to them and secure deals.
The small business owner gets the benefit of access to a large volume of customers and the large company reaps the benefit of aligning its brand with fresh new talent. In short, everyone wins.
2. Go Global
Over 2 billion people are online across the globe and many are looking for the Made in Britain brand. Growing markets in India, China, Europe and the US offer a tantalizing opportunity to ambitious entrepreneurs.
This is why Enterprise Nation lead a 75 strong mission to New York last Friday and kick-starting a 12-month Go Global campaign that has two main aims; to encourage more businesses to enter new markets and support existing exporters to grow. There'll be events, free webinars and online content with country spotlights and top tips on all you need to know about shipping, payment, website localization and the cultural nuances of doing business overseas.
3. Access finance and talent
Small businesses need access to finance to grow and, as the banks have pulled back from lending, alternative sources of funds have entered the market. According to the Financial Times on 29th July 'Peer to peer lending is on course to hit £1 billion this year after the flow of funds doubled in the first six months of 2014.'
Growing businesses are turning to sites such as Funding Circle, Crowdfunder, MarketInvoice and iwoca to secure the capital they need - and finding this a reliable source.
Star talent and senior executives are leaving companies to go self-employed and it's small businesses who are benefiting from this shift as creative, financial, marketing and operational talent becomes available in a way not previously known to the small business owner. With years of experience and enviable contacts, these high level and talented individuals are taking on roles in StartUps and growing businesses on a freelance or Non-Executive basis, making hires more realistic for the budget of the entrepreneurial class.
4. Find support
Support is plentiful for the growing British business. Access it from large companies such as Unilever and their offer to mentor businesses, from brands such as Telefonica, Cisco and Accenture who are opening up incubators and accelerators to help you get to market, and many more.
The government is on hand to offer support too with programmes including Growth Accelerator, SEIS relief and Growth Vouchers. The latter offers up to £2,000 in match funding to access strategic advice to grow. Enterprise Nation manages the marketplace on which to find an adviser and with over 7,000 quality advisers now on the site, it's a first place to look to find the advice you're after.
With these opportunities in place, there's no better time than today to grow your small business!
Emma Jones is founder of Enterprise Nation
Enterprise Nation has helped thousands of people start and grow their businesses. Led by founder, Emma Jones CBE, Enterprise Nation connects you to the resources and expertise to help you succeed.