BUSINESS NEWS
23 things small business owners want from the new government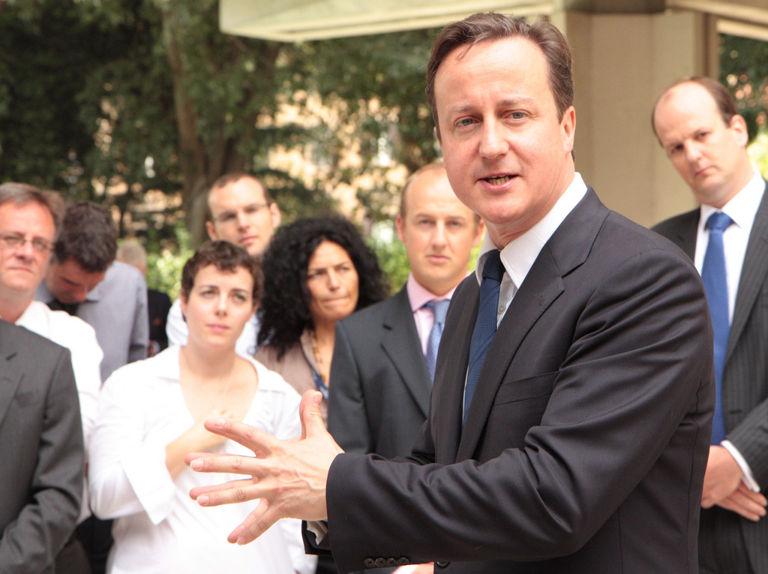 ---
Posted: Tue 12th May 2015
As prime minister David Cameron's new Cabinet is revealed, business owners share what the government should do to support small companies and the self-employed.
Late payment
"Late payment is still one of the most frequent killers of small businesses, and the last government only gave the issue a cursory glance that resulted in no real change. This government, if it truly wants to support the smallest businesses, must tackle this problem. Billions are owed to the UK's self-employed and micro-businesses by huge companies. It's pocket change to them, but can be sink or swim for their tiny suppliers. We want to see the Conservatives tackle this issue head-on."
Darren Fell, founder, Crunch Accounting
Business support schemes
"The Growth Voucher funding scheme, under the coalition, was a fantastic success in supporting small businesses and entrepreneurship. I would like to see the initiative reinstated but this time without the random allocation! Every eligible business that applies should be given a voucher to access specialist advice."
Alison Edgar, managing director, Sales Coaching Solutions
"I would like to see more support for entrepreneurs with regard to accessing quality business mentors and advisors, not just consultants trying to drum up paid clients through providing a few basic services. In particular, I would like to see advice being offered surrounding real world education such as cash flows, P&Ls and margins. By creating this network of experienced advisors, it will give SMEs access to a wealth of knowledge from entrepreneurs who have been through it themselves."
Matthew Sanders, CEO, Brookfield Rose
@e_nation create a small business committee under the new government consisting of only small business owners who offer relevant solutions!

"" Hazel Theocharous (@SMEBizTrainer) May 11, 2015
Home businesses
"The home itself is a 'new frontier' for business itself with Airbnb helping you rent it out. But the legality of doing much else is unclear and yet there are many aspiring business like ours who want to make a living from their living room be it hosting an event, cooking a dinner or renting out furniture. The government should take the shackles off and empower us rather than limit us."
Rafe Offer, founder, Sofar Sounds
Young people and skills
"School leavers today really need to learn the basics of starting a business, beyond simply coming up with an idea. One of the biggest hurdles I faced in starting up was learning how to raise finance, balance our books and produce sound forecasts, none of which I was ever taught in maths or business at school or even on a business degree at one of the best business schools in the country! Instead we are forced to sit exam after exam before leaving to get a 'good job' in the corporate world. The current system isn't fit for purpose."
Sam Wilson, co-founder and director, Virtalent
"Help young people enter the workforce by actively promoting the alternatives to university and apprenticeships, and helping them to be 'office ready'. This can be done by strengthening the links between education and employers. School leavers have the potential to go into professional careers without a university education. They need to see the value of doing so and appreciate that there are employers willing to help those with the right aptitude and attitude 'earn and learn'. Employers also need to change their approach and expand their pool of recruits to include school leavers not just graduates."
James Poyser, co-founder, inniAccounts
Older people
"A report by Age UK revealed the over 50s have longer spells of unemployment than any other age group. The landscape of employment is changing; we are living, and working, longer than ever before. The government should work to protect older workers, challenge ageism in the workplace, and allow people to change careers without insecurity. Incentivising small businesses to take on older workers is crucial in achieving this."
Ciaron Dunne, CEO, Office Genie
Funding
"The coalition government did plenty for impact investing into small business, greatly encouraging early-stage entrepreneurs and investors in them. The challenge now is to help these organisations achieve scale. Conventional finance markets operate only when deals get to £10m or more, and many impact deals are below this threshold. This government will increase societal impact and really 'move the dial' by creating a bridge for the early stage companies which make progress. At present, they mostly fail as support is withdrawn."
Rodney Schwartz, founder, ClearlySo
"More funding and incentives for growing businesses such as National Insurance holidays and government loans. We would be able to access this if we were starting up but we are now precluded as a growing business. Bank loans are often too prohibitive, venture capital doesn't suit a private ownership model, and peer-lending is not right for everyone."
James Poyser, co-founder, inniAccounts
Employment regulation
"If the new government truly wants to support small businesses, I'd like to see it take genuine measures to radically reform employer's National Insurance. It is no longer fit for purpose and actually hinders growth and offers no incentive for me to create more jobs. My company has grown over the past five years, but HMRC has never fully acknowledged our contribution to Britain's economy. A one-off annual tax break of up to £2,000 per employer is not a big enough incentive to boost job creation. If the government doesn't offer any incentive for small businesses to expand within the UK, they will ultimately look overseas."
Warren Johnson, CEO, W Communications
"I think the government needs to address the impact on small businesses when setting things like the National Minimum Wage. Whilst I agree we all deserve a fair wage, it becomes increasingly difficult as a sole trader to take on that first member of staff. The same difficulties apply when that staff member takes maternity leave and a small business owner must pay for that leave as well as employing another person to cover the job role. Larger organisations have the financial resource to cope with this, but it is the main reason why I wouldn't employ someone in the UK and why I use workers in other countries."
Heather Robinson, founder, Skittish Digital Marketing
Enterprise Nation is calling on the government to do the following:
Update Standard Industry Classification (SIC) codes to reflect the modern and digital economy within which we operate

Monies overcharged to small firms by utilities and banks should be ploughed back into small business growth services

Introduce a single EU threshold, below which small businesses will not be required to register for VAT MOSS

Commit to making childcare expenses for the self-employed a tax-deductible expense

Back the creation of 'Investors in Small Business' kite-mark for government departments and large corporates

Nudge the off-shored marketplaces to do more to help small businesses grow

Introduce a new model of share ownership to recognize how modern businesses are growing

Ensure the self-employed enjoy the same benefits as employees including health insurance, pension provision and mortgage entitlement

Open up unused spaces in libraries, Post Offices, closed down bank branches and government buildings to offer small businesses the space they need to thrive

Create a rapid response unit in/out of the Department for Business to respond to the needs of the smallest of businesses
Enterprise Nation has helped thousands of people start and grow their businesses. Led by founder, Emma Jones CBE, Enterprise Nation connects you to the resources and expertise to help you succeed.