BLOG
10 ways to engage effectively with the media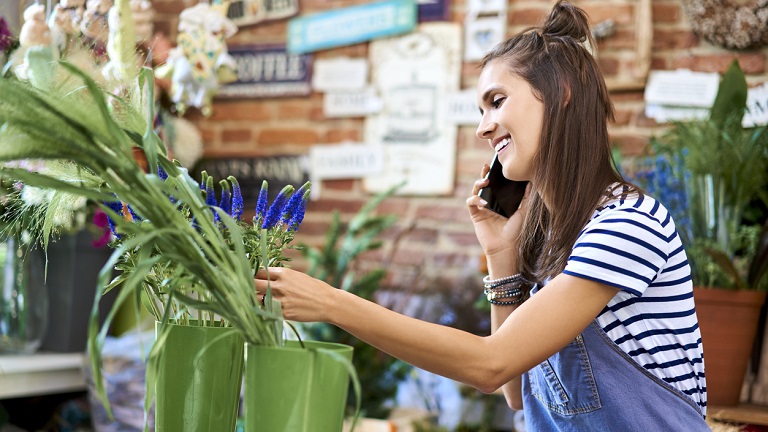 ---
Posted: Tue 30th Aug 2022
Many business owners want to engage with the media and would love publicity for their business - yet they can have the mindset that the media SHOULD write about their business, product or service. 
It's worth remembering that it's not about 'your business' for the media. A journalist is there to serve the publication(s) that they write/record for.
They work to many and multiple deadlines, they are often freelance and they need to be efficient, smart and quick so that the money they earn pays their own bills. Sound familiar? 
Looking to start or grow your own business? Become an Enterprise Nation member now for free.
I'm not going to go into the value of the media here as that's a whole other discussion. Suffice it to say that most journalists are masters of contacts, they will be writing/recording for media outlets with large and established audiences and building a relationship with even one journalist can have huge benefits for you and your business.
Also in the UK, journalists are quite a small sector and they talk to each other and they share contacts - just like we share and refer in business. I think you can see where I'm going with this.
Only this year I've had one client, sharing one story, once which has appeared in three different publications - that's publicity my client could not afford to buy without spending many £1000s. 
Here are a few tips to get you going:
Journalists want stories which fit their needs
They are not there to promote your business - so start where you can meet their need the most - with journalists based in the community where you live and where your business operates. 
Journalists write about people first
They look for the human interest. Therefore make people central to your story, not your product or service. 
Journalists have deadlines to meet
Always ask 'what's your deadline?' and ensure you meet it. 
Anticipate things journalists are definitely going to be writing about
Then, think 'does this chime with my business or service?' and proactively contact a journalist to ask if they are interested in your comment/product/experience/expertise.
Consider why a journalist should talk to you now
We call this the 'hook' and it cannot be because you want them to - so for example, it's 'back to school' at the start of September, but you're advised to contact a journalist in advance.
Don't forget radio
Radio is a powerful medium and it's a wonderful way of making contact with the BBC. The BBC has an internal intranet and can share interviews and contacts within its organisation.
A perfect way to make local connections which might organically become a national contact.
A lot of journalists hang out on Twitter
Ensure you are there too and make a list of them and retweet 'their stuff'.
Also, use search terms like #journorequest #prrequest to see if you fit anything out there. 
Be open to influencers
Journalists are and always have been influencers too. Don't dismiss podcasters, bloggers, etc., as they can have engaged and valuable audiences too.
Have some humility around how good your story actually is
You have value and you have stories, yet many of you will not have stories which will attract the national press. With a tone of being humble and grateful, you can go a long way even with local and regional coverage. 
Finally, if you want to work with the media, don't share lots of posts or blogs, or make comments 'slagging' off the media.
Would you work with anyone who slagged off your sector? This is very common and it's easy to spot and journalists will not consider working with someone who is lovely one minute and then slagging off the media the next.
All journalists see themselves as part of the media, they understand how their sector works in ways you will not. So best to keep quiet. 
Relevant resources
---
Fiona Scott is a journalist, media consultant, videographer and tv producer/director. She has worked in the media for over 30 years including working for ITV, the BBC & Comic Relief. Some of the programmes she's managed include multiple regional award-winning current affairs series West Eye View, political show The West This Week, antiques and collectibles shows The Bargain Hunters and Beat The Dealer. On the national stage, she's worked on The One Show and Flog It! She's also been a guest producer for ITV Wales and won the award for the Best Regional Television Feature in the British Asian Media Awards 2013. After setting up her media consultancy in 2008, she's offered media advice to many including Wiltshire & Dorset Fire Rescue Service, Kream London, Systemagic, Medikas, Sinclair Pharma, Galderma, Haines Watts Swindon and Creative Nature. She's also provided crisis management advice to organisations, politicians and companies facing difficulty in their sectors. Today as her business is growing she works with associate writers and media professionals offering a range of different ways to tell stories and share news, which can be tailored to budget and need. All of her associates act under her guidance and direction. She also provides online digital PR training through courses and her popular power hours – more information can be found here - https://scott-media.mykajabi.com/pr-power-hour