ANNOUNCEMENTS
10 things you can do to boost your business on the new Enterprise Nation support platform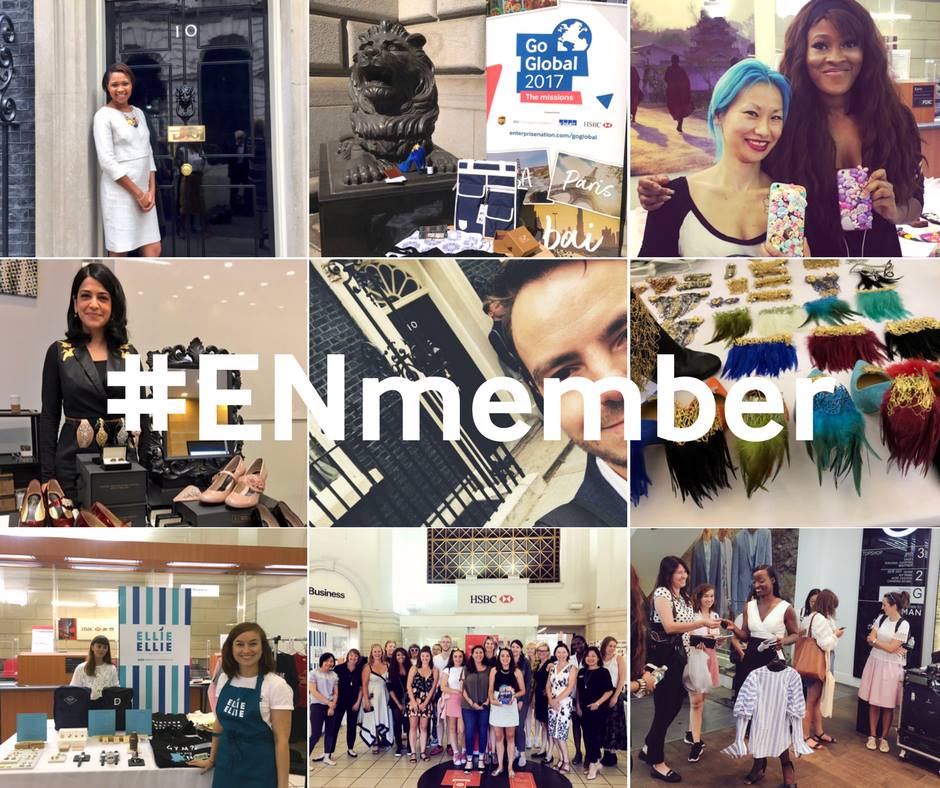 ---
Posted: Tue 20th Feb 2018
👋 Hello! If you've come here looking for details of the new Enterprise Nation platform that launched in October 2019, you need to click here to find out about all the amazing features.
With less than two months to go before we launch our amazing new online platform, head of membership, Sophie Arnold, gives a rundown of the exciting ways you will be able to use this new technology to support your business success.
1. Find resources
Looking for top tips from buyers, how to use online advertising to target your local area or simply how to register your business?
With 10 years of small business content under our belt, we have the resources you need.
Using our new combined content search, you will be able to access all our resources in one place, whether it's a blog post, webinar, video or ebook you will be able to find what you need in a couple of clicks.
2. Search advisers
None of us can do everything ourselves so in order to make the best of your business, sometimes you need to seek help and advice.
Whether it's completing your end of year accounts or nailing that launch press release for a new product, finding the right business adviser to help you is often the key.
Our adviser search will massively enhance our current Marketplace allowing you to see more about the advisers' expertise and services and engage with them directly to help you make an informed choice.
3. Health check your business
Not sure what you need to work on to take your business to the next level? Struggling to get your head around where to start with accounts or marketing or trademarking?
Run one of our discovery tools to find out where you should be focusing your energies and get recommend content and special offers.
4. Book a taster advice session
Need some more focused advice on how to progress a certain area of your business?
Book a taster session with one of our adviser members for specific guidance on how their area of expertise can help your business to succeed and grow.
5. Take suggestions from your peers
It's great being able to take the lead from business working in a similar area to you which is why we will be providing personal recommendations each day on your dashboard based on what other business owners in your sector or at your stage are viewing.
6. Engage with an adviser's service
As a small business owner, being confident that your adviser can provide exactly the solution you need is a crucial step.
For that reason, we will be encouraging all adviser members to add their services to their profiles, so they are clear and easily comparable.
Services will be clearly price banded and you can keep track of all your engagements through your personal dashboard.
7. Manage your time
With weekly masterclasses, meet-ups, workshops and taster sessions all included in your membership at no extra cost, your calendar could fill up very quickly!
To help you keep track, everything you book through Enterprise Nation will automatically be added to your calendar on your dashboard.
And of course, this calendar can be easily exported to your personal calendar as well.
8. Access member exclusive treats
All your current exclusive partner offers such as the 20% Moo discount, a guarantee by Direct Line for Business to beat any insurance quote and the Enterprise Nation pension via PensionBee will be easily accessible via your dashboard so you can ensure you're getting the best value for money from your membership.
9. Connect with other entrepreneurs
We know that as well as connecting with advisers it can be equally important to gain advice and support from other entrepreneurs like you.
That's why we will be creating a member directory which also contains our small business members for the first time.
You will be able to connect and message other entrepreneurs through the platform to create valuable connections for you and your business.
10. Share your story or your expertise
We love to shout about Enterprise Nation members and the new platform will allow us to do that more than ever before.
Advisers will be able to share expertise in a variety of ways via the dashboard including uploading blog post and events and hosting a masterclass.
For small businesses, we want to hear about your successes, challenges and stories so use this function to inspire other entrepreneurs.
As well as all of these technology focused benefits, we will be continuing our current support through the events programme, meet the buyer opportunities, profiling and media coverage and representing small business views to government.