BUSINESS NEWS
10 smart ways tech start-ups can get their first sale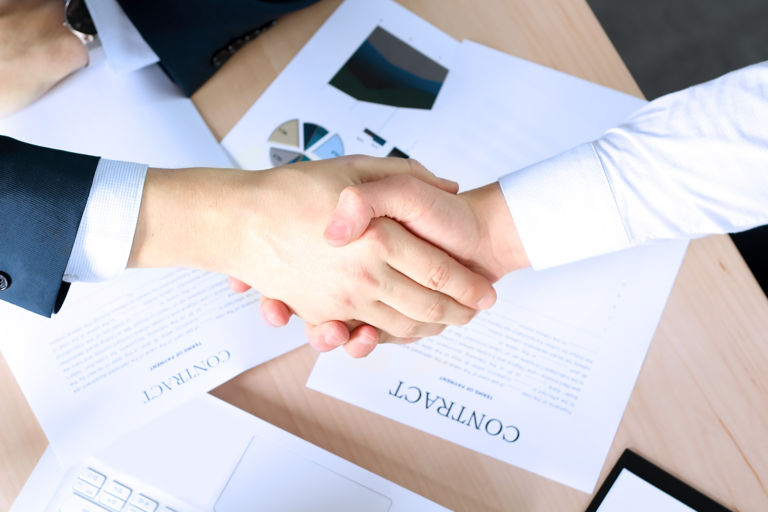 ---
Posted: Wed 17th May 2017
When you first started your business, you were undoubtedly laser-focused on building the best possible product for your target market.
In order to address your ideal customer's particular pain points, you honed in on your company's unique selling proposition to fine-tune exactly what makes your product different from, and better than, the competition's.
For most tech start-ups, this is a crucial time for product development. It's also a critical time to start planning for your first sale, which will be one of the most important and unique sales you'll make during the life of your business. Microsoft, supporter of Enterprise Nation's Go and Grow Online campaign, shares tips.
Some key differences between the first sale and subsequent sales are:
You'll approach the selling process differently

You'll have a different perspective on the cost/value of your services

Your expectations from that first relationship will be different; you'll look for feedback, case studies and reference customers

It will be your first clear test of product-market fit so the stakes will be higher

You won't have a built-out sales process or sales team to help you through the dea

The first few sales will help you tweak and refine your product, your customer service, and your company's marketing plan, and set the stage for your approach to successful product sales going forward
Here are a few tips to help you tailor your strategy towards making that first sale:
You are your start-up's first head of sales and marketing
Many entrepreneurs are tempted to hire an experienced sales professional in order to effectively target the market, but as the company's founder or CEO, the first few sales should be handled directly by you.
After all, you understand your product and how it addresses your potential customer's needs better than anyone else and you can use the valuable feedback you receive at this juncture to connect with your customer better down the road.
Look for young, innovative customers that remind you of"¦you
Many larger, established companies have long-standing relationships with their suppliers and selling to them as a start-up can sometimes present a set of unique roadblocks that make closing that first sale more difficult than it needs to be.
Consider going after young, innovative companies and consumer early adopters that are more open to innovation. Target the hungry, forward-thinking executives that are looking for fresh, strategic solutions to help move their own careers, and their business as a whole, to the next level.
If you can pinpoint how your product or service will directly improve the lives of these influencers, you'll be well on your way to getting your foot in the door with those who make the ultimate purchasing decisions.
Focus on building relationships with early adopters
Nurturing relationships with potential early adopters should be a high priority.
Early adopters are crucial to your business success. They don't rely on testimonials or references to make a commitment, and they understand the growing pains that accompany working with a startup.
These ideal customers are keen on your company's success and more than willing to jump on board early.
When it comes to getting the most out of your early adopters, communication and follow up is key.
Take time to ensure that these customers are routinely engaged in using your product successfully and without a hitch. This is a critical step toward developing references for future sales.
If your customers find your product beneficial and user-friendly, they will be more likely to provide positive references, which leads to bigger clients and better revenue in the future.
One of the best measures of your product's success is whether it solves a real problem for your prospects. If your potential customers actively benefit from your product, they will be more than willing to pay for it down the road.
Know when to pursue, and when to walk away
Focus on those prospects that have very specific pain points that align with your company's product. Hone in on the prospects that demonstrate the most urgent need and the widest market potential for your particular solution.
If a potential customer expects your company or product to solve more than the key solutions and pain points you've promised to address, consider that this relationship might not be the best fit at the current time and be prepared to move on.
Rely on your expertise
You know your product's benefits and your company's unique selling proposition better than anyone else in the business.
You've been obsessed with identifying your customer's pain points and perfecting a solution since day one, so rely on that history and experience when dealing with potential clients.
Leverage your expertise in your industry and confidence your product to show your customer that yours is the best solution to their particular challenge.
Know who the key stakeholders are (it's not always who you think)
When dealing with a small business, identifying the key stakeholder is usually a pretty straightforward process.
At smaller companies, the person making those all-important purchasing decisions isn't typically hiding behind multiple sales people, senior sales leaders, and layers of corporate policy and procedures. They, like you, wear all the hats, and they are likely fairly easy to track down.
When targeting a company that operates with various executive-level sales teams and purchasing departments, each with its own key decision-makers, you have to know and work the system to get your product in front of the right people.
Consider focusing on reaching the leaders of the specific teams and departments that will actually use your product in their day-to-day jobs""not necessarily those who will be making the final buying decision.
By effectively demonstrating to department heads just how your product will improve the lives of employees in the trenches, you'll develop a rapport with team leaders who are likely to advocate for your product to their superiors.
To this end, your targeted end-user base help to 'sell' your product to key c-level stakeholders with the ultimate purchasing power.
Market your current offering, not its future
Tech start-ups often have elaborate plans in place for where their product might end up after further development.
When you're selling your product to your first few customers, focusing on future iterations and potential use cases, rather than the actual benefits of your present offering. can make you appear less confident in your product's current effectiveness.
At the critical juncture of the first sale, it's important to stay focused on how you can help solve your customer's problems today before venturing into what the future may hold.
While it is definitely okay to chat about the future in the short term, keep that information on long-term goals close.
Save elaborate conversations about where your company or product is headed for investors and colleagues, not potential customers. Apart from anything else, you won't leave any hostages to fortune if you decide to change direction or implement different features.
Ride a few coattails
Form a partnership with an established enterprise that is well respected in your industry.
While these big-name companies might be out-of-reach as potential customers, they can be incredible allies as early adopters of your product.
Offer this potential partner a discounted rate or even a free trial in return for an endorsement, and be sure to follow through during their progress as an active user of your product.
When a prospect becomes aware that you've partnered with a company they know and trust, it creates instant credibility that can create momentum towards that first sale.
Leverage LinkedIn Sales Navigator for prospecting
LinkedIn's Sales Navigator allows you to extensively search LinkedIn's professional network in order to identify and connect with prospects that you may not have considered before.
You can launch advanced searches to quickly identify your ideal prospects, score personal introductions and utilise cold connection requests to prospect where your network has gaps.
There's also a 'who's viewed your profile' tab so you can identify those who may be interested in your company or product, and a convenient dashboard to help you keep tabs on your progress with company branding, engaging with prospects, and building relationships.
Focus on that first meeting
Even in today's increasingly internet-driven market, in-person meetings are crucial to your first sale and your company's future success. But how do you land that kind of commitment from a potential (very busy) prospect the old-fashioned way?
Inc.com contributing editor Geoffrey James recommends starting an email conversation to get a bit of back-and-forth going as a segue way to the real deal. James cautions that you shouldn't ask for an in-person meeting initially; instead your first email should focus on gauging a potential prospect's interest:
Hi Jane,
1. [How your company/product offers a value or benefit to your prospect's pain points]
2. [Why your company/product is the best solution to their challenges]
Does this interest you?
Joe
By avoiding the temptation to place too much effort on your potential customer's plate, asking them to call you or inquiring as to their availability for a chat for example, you create a gateway more likely to get a response.
From that initial response you can follow up with that all-important second email, wherein you request to set up an in-person meeting.
Getting your first sale takes careful, dedicated planning pre-sale and consistent follow up after you close the deal.
By incorporating these 10 steps into your sales strategy early on, you'll develop the confidence you need to convince your customers that your product is the best, and only, solution worth considering.
Get 16% off the cost of the essential Microsoft Office tools you know: Outlook (50GB mailbox), Word, Excel, PowerPoint, Skype for Business, OneNote, OneDrive (1TB storage) AND it's in the cloud so you will ALWAYS have the latest version! Claim your discount here.
This article is part of Enterprise Nation's Grow and Grow Online campaign, helping you build a better business on the web. Access content, offers and events here.
Enterprise Nation has helped thousands of people start and grow their businesses. Led by founder, Emma Jones CBE, Enterprise Nation connects you to the resources and expertise to help you succeed.