INTERVIEWS
10 digital and social media tips to help you grow a great business online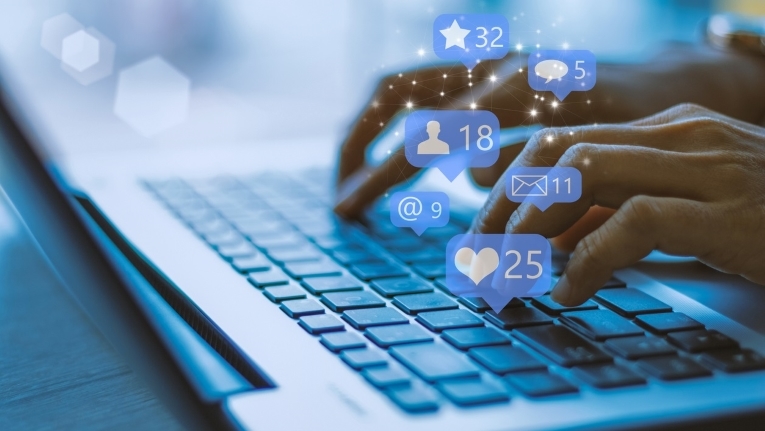 ---
Posted: Wed 7th Aug 2019
Through Enterprise Nation's partnership with TSB, customers of the bank can access 12 months free business support including face-to-face digital business advice in TSB branches from experts in the Enterprise Nation adviser member community.
We asked some of those advisers to share their top tips for growing a great business online. Click on their name to connect with the advisers on Enterprise Nation.
If you're a TSB customer, sign up to Enterprise Nation here to access the in branch advice sessions.
Everything is measurable
The joy of digital is that everything is knowable. Everything is seeable and everything is measurable. If your marketing isn't working, you can drill down into the minutest detail on:
How many people are going to the website and social media platform?

How long are they staying?

What pages are they looking at?

What is bringing them to the website: social media? Email? PR?

What are the main demographics? Which city? Which country?

And what's even more fun is, with the right tools, you can do the same on your competitors!
In this digital era, the challenge is not lack of knowledge or information, but lack of reliable and trustworthy knowledge and information. And for goodness sake, stop 'posting regularly' on social media. That strategy died in 2015, aka the neolithic period in digital. Check your digital statistics to be sure.
Fin Wycherley, Supersize Media
Set objectives for social media advertising
Always be clear about what you are trying to achieve and what your objectives are when setting up advertising campaigns on social media. Although engagement is important and will help to increase reach, it's important that your campaigns meet your goals. 'Vanity metrics' may not drive sales.
To drive sales, consider using brand awareness campaigns to capture interest. Then, follow this up with retargeting and conversion campaigns to build relationships, capture data and drive sales.
Eileen Cooper, Limetree
Consider pay-per-click
If your order book or pipeline is looking weaker than you'd like, it may be a good time consider switching on a pay-per-click (PPC) campaign. This will enable you to focus your efforts on specific offers or products that correlate best with the industry season. Be sure to choose location wisely, whether this be in an area you have less competition, or maybe locations in which you know you have a competitive advantage.
Ensure that you keep track of all sales through Google Analytics and remember to switch off the campaign when your pipeline is looking full to the brim!
Jonathan Scott, Northern Media
Understand your goals for digital advertising
If you want to grow a great digital and online business you must be clear about your goals and write them down.
To get started, ask yourself what would it look like to hit my 90 days goals? What about my 12 months goals? What kind of investment would I need to help hit my goals?
If you are not sowing, you cannot expect to reap. The right kind of investment to grow your business through digital advertising will provide a great return on investment to help you pay yourself, your staff and your suppliers.
Emmanuel Amadiegwu, Emmantech
Encourage engagement on social media
One of the keys ways to build up a social media following on your own channels is by driving engagement which includes likes, comments and shares. All of these on your social media posts will help your content be seen by more people, giving your business more exposure, helping towards your business growth.
Increase your engagement by asking questions on your posts where possible to encourage comments and respond to all comments in a timely manner. Make them feel valued, 'like' their replies and where possible, ask questions back and keep the dialogue going.
Scott Grenney, Eddystone Media
The online customer journey
It is really important to remember that there's a defined pathway from attention to a sale and behind every interaction leading up to a sale is an actual human being, and a brain that's working overtime assessing, analysing, and deciding whether they want to spend their hard earned money on your business.
So many businesses forget this in the online space and they think that it is just a question of sell sell sell.  In reality, you still need to take your customer on a customer journey from awareness through to purchase and all the stages in between. Check out blog post on this here.
Caroline Sumners
Understand your target market
No matter what your business is and what platform you use, understand your target market and make sure that your optimise your platform to communicate with them. Put yourself in danger of getting in front of your potential consumers. Invest to make sure that your web presence is SEO optimised.
Understand the key words that consumers use to find you. Use those keywords in everything you do. The consistency will pay off with traffic to your platform. Then, make sure you have a call to action button so that they can buy from you right now!
Ann Phillips, Morson & Co Associates
Improve your website conversion rate to increase sales
To find new customers online, many businesses tend to simply increase their marketing spend - via Google and Facebook, for example - in order to achieve this. What if there's another, more cost-effective way to achieve this? What if I asked you to look at the conversion rate from visits to enquiries/sales on your website?
Many businesses have just a 1% conversion rate, but by refining and testing different variations of the same page, you could increase this to (let's say) 3%, or higher, meaning you triple your opportunity without spending a penny more to advertise. Look to your website data first and foremost, for it's there that you will source your most effective strategies.
Matt Fowell, Engage First Page
Keep testing your marketing methods
Many companies do the same old marketing day in day out, even if it clearly isn't working for them, simply because it is how they've always done it. The way people engage with digital marketing changes over time, so we must keep testing alternate tools, keywords, adverts and demographics to check if this really is the best way to do things, or if there's a better option out there now.
Richard Stinson, Brookstone Creative
Understand who your customers are
However good your idea, the reality of online business is this: 75% of companies fail in the first three years, and 55% of them fail because they don't understand their clients and they don't have a marketing plan.
Marketing and selling go hand in hand, but entrepreneurs have a responsibility to understand in depth and find out who their clients are before they invest a lot of time and money in building a product.
Anna Stella, BBSA Marketing
I'm a freelance content creator and event host who helps small businesses and the organisations that support them. I have 18 years of experience as a small business journalist having interviewed hundreds of entrepreneurs from billionaires like Sir Richard Branson to the founders behind brand new start-ups. I've worked for a range of leading small business publications and support groups, most recently as head of content at Enterprise Nation where I was responsible for the prolific output of content on the company's blog and social media. I'm based in Bristol where I run and host regular events with the local small business community and have strong connections to major business organisations in the south west region. In total, I've hosted over 50 events; from intimate meet-ups to conferences with an audience of hundreds including events for international brands like Facebook and Xero. I'm also a big fan of podcasts having hosted Enterprise Nation's Small Business Sessions as well as lots of online events including Facebook Live interviews, webinars and three live web chats from inside 10 Downing Street. With my partner, I co-run Lifestyle District, a lifestyle blog focused on culture, art, theatre and photography. I'm here to help. I'm volunteering free advice calls of up to an hour as part of the Recovery Advice for Business scheme, over the next 6 months. Please get in touch to see how I can help your business.