BLOG
The power of content planning and scheduling across social media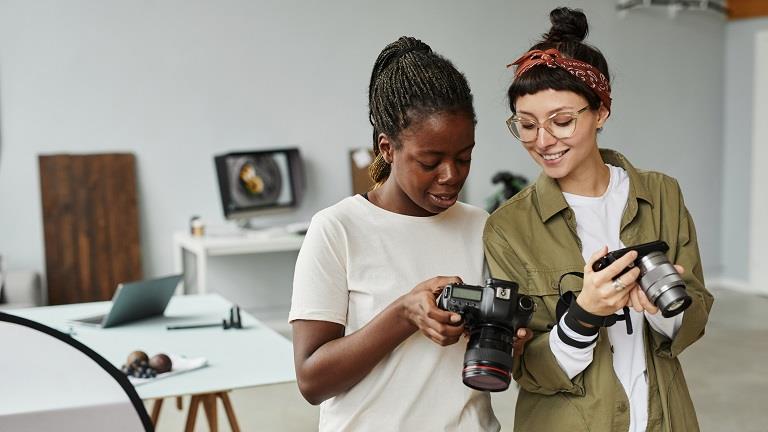 ---
Posted: Tue 20th Sep 2022
As a small business owner, you know that every day brings a new selection of demands on your time. But here's the thing – you also know that each one of those demands plays a key role in establishing your business among your competitors!
This means that finding ways to make the most of your time is essential. But don't worry, there is some good news. Making one simple change to the way you approach social media and content can free up a significant percentage of your time while still driving the powerful results you need to see from your social strategy.
Content planning and scheduling will save you time
Content creation can span several stages, from generating ideas to publishing the final piece. So, let's start by focusing on how to get ideas.
While it can be tempting to think of an idea and immediately start taking steps to transform it into a piece of social media content, it's often more beneficial to generate a selection of ideas before moving on to the creating stage.
Why?
Because planning your content will present new ways of getting the most out of every idea. In fact, you can use a single idea to create a number of social posts, blogs, Reels and even an email that you can tailor to appeal to your audience on each platform.
Creating content in batches, and scheduling when you publish, can help improve your reach. Not all social content is created equal. In fact, there are certain types of content that likely won't work for your business at all.
But that's OK, because the key is to figure out the kinds of content that work for you across the platforms. Once you've done that, you can speak to your customers and focus on generating innovative ideas that you can execute in ways your audience will want to engage with and share.
How?
Start by sharing a variety of content and delving into your analytics data to see which posts performed the best. Facebook, Instagram, Twitter, TikTok and even LinkedIn all have the information you need to see what content is working and what isn't.
As well as saving you precious time, content planning will make sure there are never any long gaps in your posting schedule.
This is important because the algorithms social platforms use favour accounts that share fresh content consistently. So, if you want your content to be pushed out to people beyond your immediate audience, consistency is key!
Work out what is a realistic timetable for you to keep to – it doesn't matter if this is three times a week or three times a day, as long as it's manageable for you to keep up consistently.
Content planning and scheduling in advance will take the stress out of social media
There is a huge array of tools that will help you to further streamline your content process, including the following:
Planning and scheduling in advance means you have time to react to latest trends and topics and share 'real-time' content off the cuff. Using a combination of planning and scheduling, you can save time and a lot of stress when it comes to social media and content marketing. 
Relevant resources
I use my past experiences of interacting with and understanding veterinary clients to help practices and other veterinary businesses connect with pet owners using digital marketing - especially social media and content strategy.I'd love to connect with you to see how my passionate team at VetsDigital and I can help support you and your business to educate, gain and retain your ideal clients.