MEMBER STORIES
Your online masterclass host can help you use video to make more sales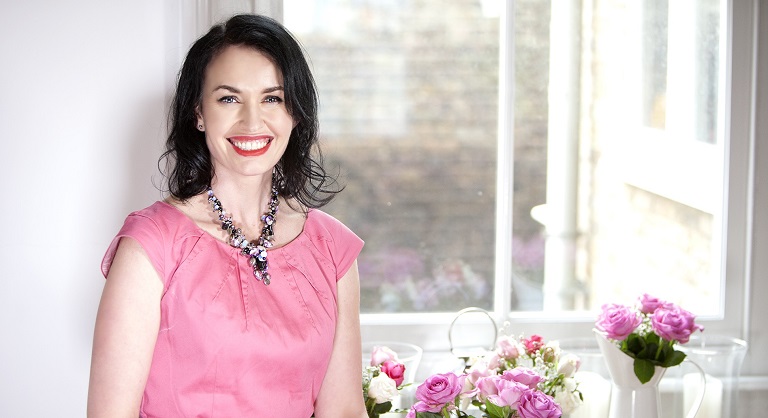 ---
Posted: Mon 26th Nov 2018
Every Tuesday at 12.30pm you can watch an online business masterclass delivered by one of our Adviser members.
This week, Lucy Griffiths hosted: How to put video at the heart of your sales strategy.
Live masterclasses are available for free for Enterprise Nation members or £10 for non-members.
If you're not yet a member, free online masterclasses and an archive of 200+ recorded masterclasses are just one of many benefits. Join now from only £10 a month.
Company: Lucy Griffiths
Twitter: @lucygriffithstv
Company founded: 2012
Describe your business in a tweet.
Helping you to harness the power of video and skyrocket your business growth.
What is your favourite business book and why?
Richard Branson's book Finding My Virginity was a terrific read, and very inspiring. He really encourages and inspires you to take risks and go for it.
Who is your business hero and why?
Sara Blakely, the creator and inventor of Spanx, is my business hero.
I love her stories, and the way she made her business stand out even when she was still in the 9-5.
What has been your biggest challenge?
There's too many to count! I find as I reach one level, I encounter a new challenge. The key is to keep going.
My late dad would always say to put one step in front of another and plod on, and as a business owner, that's absolutely the case. You just have to go for it.
What has been your greatest success?
It's the little successes along the way that you have to celebrate.
Don't just wait for the big success, because otherwise you'll never actually mark and celebrate anything you achieve.
What piece of advice do you wish you had known when starting out?
Stop faffing about and go for it! You'll never be ready, you just have to go for it.
Why do you consider long-term strategic advice important to business success?
It's vital, but you don't need to spend long writing out a business plan; just do a one page plan and revisit it every quarter
If you had a superpower what would it be and why?
To be able to leap across continents and easily visit my clients in the US and Australia for training sessions, and still be back in time for bath and bedtime with my son.
Replay Lucy's online masterclass, how to put video at the heart of your sales strategy, go here.
If you're an Adviser member and you'd like to host a masterclass, log in to your member dashboard and go to the content section to apply.
I'm Lucy Griffiths, and teach business owners how to create courses and get their lives back. Creating a course can enable you to diversify your income, and create more flexibility for your life. Two years ago, I was on the entrepreneurial hamster wheel, and had a small production company creating videos for businesses. But it wasn't sustainable. I created a series of courses, and in the process I've sold over 30,000 courses and have a revenue of multi 6-figures. I have a global team, but I work from my spare room at home and I work school hours. I'm an introvert, and I'm shy. Selling courses enables me to sell, without "selling". Before setting up my business, I was a TV reporter working for global news organisations. While working as a journalist, I interviewed many global leaders like Barack Obama, Hilary Clinton, Tony Blair, and interviewed Hollywood A-listers like Nicole Kidman, Angelina Jolie and Hugh Jackman. I spent twenty years working in journalism and television reporting and producing for television, radio and newspapers. I have a Masters Degree in Personal and Business Coaching, a Masters Degree in International Journalism, and a BA Honours Degree in Communications and I'm registered with the International Coaching Federation.