MEMBER STORIES
Wondering what to do with wet marigolds? This Enterprise Nation member can help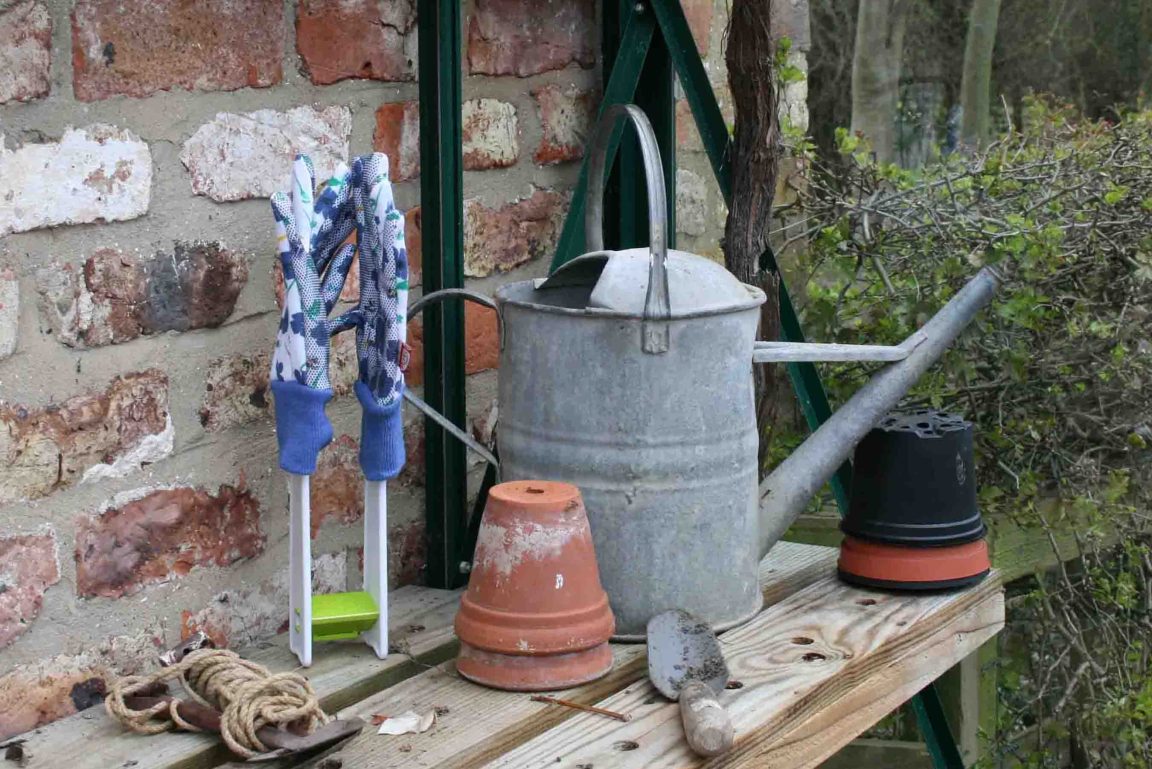 ---
Posted: Fri 1st Feb 2019
Some of the best ideas are the simplest and Enterprise Nation member Helen Robbins has come up with one. She's the co-inventor of The Glove Poppit, a drying stand for wet washing up and gardening gloves.
![Glove Poppit ](https://enterprisenation.blob.core.windows.net/enterprisenation/bf7abfc4b624e911a96c002248072abd/Glove Poppit Production Image - Front edit sm.jpg)How did you come up with your idea?
The Glove Poppit was developed in our small flat in Aberdeen. We had a tiny kitchen with very limited surface area. One day, after washing up, we got fed up with wet gloves hanging around the sink and having nowhere to store or dry them. I said to my partner, "can you not make something to put them on?"
We went on to talk about the idea and drew out a few design diagrams. Then out came the tools. The initial version was made out of wood that we had in our storage shed and the first one was made on the table in our lounge.
We then used the Glove Poppit ourselves in the kitchen and gradually realised how useful it was. We loved it. Our gloves had a home, they were dry on the inside when we next put them on and we could dry other things on the frame such as bottles and bags.
We made several versions and family members queued up to receive versions to try out in their homes for us. We then thought about making it on a more commercial scale and had one made out of acrylic. A family member also made some acrylic versions for us, which meant we had more to try out at home but also helped us realise some of the crucial design points.
Acrylic was fine for making a small number but there was no way we could use this method to make a large number for the retail market.
We approached a professional designer to prepare the Glove Poppit for large scale production as a plastic version. This process involved several refinements to the design.
The Glove Poppit is a simple concept but has proved a design challenge to get it just how we wanted it and so that it is multi-functional: for gloves, bottles and bags!
We have gone on to design and produce a drying plate to use with the Glove Poppit. We also have a couple of prototypes for different versions.
We now sell the Glove Poppit ourselves. We were still using the Glove Poppit at home and have several by our sink, in the bathroom for my swimming cap and in the garden shed for our gardening gloves.
What start-up challenges have you faced?
We had a steep learning curve in the whole process being completely new to product design and selling. Our designer was fantastic in helping us with the design process, also sourcing a manufacturer and then advice on selling.
Our Business Gateway advisers have also been fantastic and we have had several experts working with us on digital aspects and business support. Their workshops have also assisted with the general business, accounting, selling and social media expertise we have tried to gain. We have read widely, joined several forums, attended national free events and also connected with like minded business people .
We have had several challenges with our design and have tested out numerous prototypes ourselves. We have used feedback from customers.
We have found approaching retailers difficult and have had a whole range of successes and failures.
Our latest challenges are concerned with online selling. We have used all the free tools available and again other forums and experts. Planning, testing, learning and refining is our main approach.
What has been your biggest achievement so far?
Our product was on sale with a major retailer so seeing it in the shop and catalogue was fantastic.
Also just getting the product into a state to sell it. We are getting better at celebrating each new milestone.
What is your next big business goal?
To expand our product range and sell our additional items to the main Glovepoppit. We are constantly trying to expand our own online sales
What do you think will be your biggest challenge getting there?
Sourcing the right other items. Also time and expertise to expand our range within online selling.
How has Enterprise Nation helped your business?
I attended one of the Amazon Academy events which was really useful. I am also finding the information, blog posts and resources very valuable.
What are your three tips for business success?
No doesn't always mean no. Keep trying, try different angles, try again a later time.
Listen to your gut instinct.
Use all the free resources you can as there are loads but then focus on those that assist with the priorities and try not to get side tracked.
Anything else you would like to share?
We spent one Christmas re packing our product as we had had to rectify a fault. Thank goodness for family support.
It's also amazing how much stock you can hide around your house.
We're proud to have people like Helen as members of Enterprise Nation. Join Enterprise Nation today and become part of an amazing community of small business owners.
We invented the Glove Poppit, a drying rack to dry gloves, bags and bottles. We designed it in our kitchen, found it worked and then went through full design and manufacturing process. The Glove Poppit has been for sale in Lakeland and we now sell it ourselves on Amazon and ebay across the world. The Glove Poppit is unique household product and can be used to dry all sorts of items, all sizes of gloves, washed bags, reuseable drinking bottles etc. We also use one in our shed to dry gardening gloves.