PODCAST
Why business owners should be more pirate [PODCAST]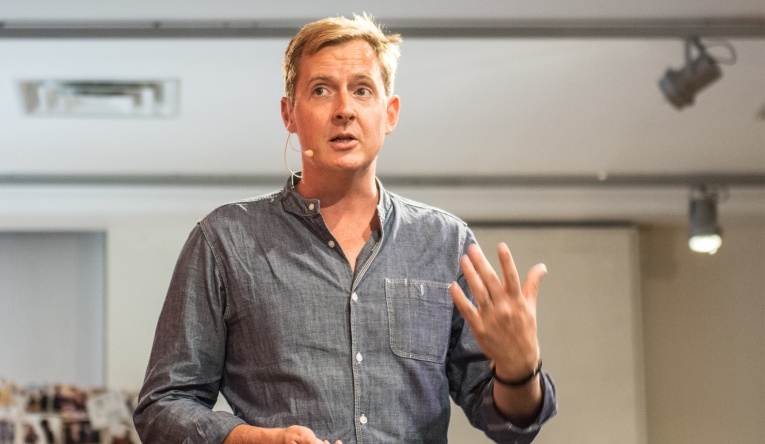 ---
Posted: Mon 26th Nov 2018
Ahead of Accelerate 2019 in London on 14 February, we revisit this brilliant podcast with Sam Conniff Allende, a speaker at the event alongside the England Rugby Women's team.
In a revealing interview, the social entrepreneur discusses his journey from the nightclub boom at the start of the millennium, suffering death threats and massive debt to growing a digital agency with a conscience and writing his book, Be More Pirate.
Sam is speaking at Accelerate 2019, a unique event at Twickenham Stadium to help you make 2019 your year of high performance, acceleration and resilience.
Listen to the podcast below and book your ticket to Accelerate 2019 here.
Accelerate 2019 is powered by:
Following a degree in Law and Japanese, Emma joined international accounting firm Arthur Andersen, where she worked in London, Leeds and Manchester offices and set up the firm's Inward Investment practice that attracted overseas companies to locate in the UK. In 2000, bitten by the dot.com bug, Emma left the firm to start her first business, Techlocate. After 15 months, the company was successfully sold to Tenon plc. The experience of starting, growing and selling a business from a home base gave Emma the idea for Enterprise Nation which was launched in 2006 as the home business website. The company has since expanded to become a small business membership community of over 75,000 people who benefit from events and support: online and in person. Enterprise Nation also presents a campaigning voice to government and the media on behalf of its members. In 2021, Emma was awarded a CBE for services to small businesses and entrepreneurs.