BLOG
What are the key elements to consider when looking for business premises?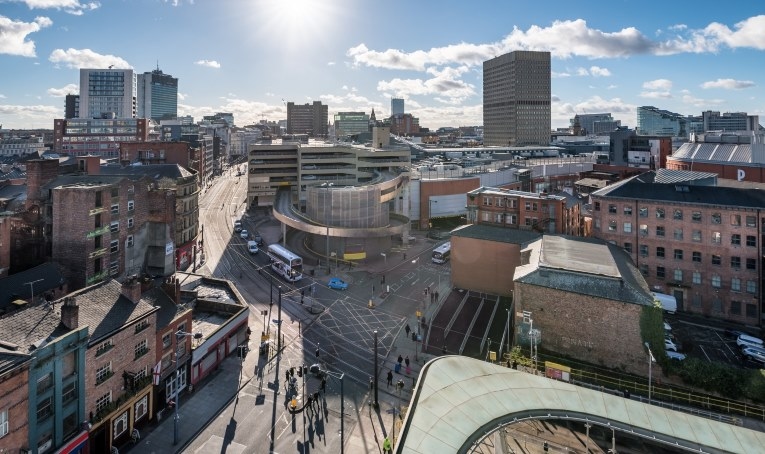 ---
Posted: Fri 31st Aug 2018
Taking on a business property can be a significant commitment. It pays to be considered when choosing business premises and not taking the first property you see. Nick Levine, head of enterprise at ICAEW, shares advice.
There are a number of issues which you will need to should address. These include whether the property is the right size for current and future requirements, its accessibility for customers and staff, its affordability and whether to opt for a lease or license agreement.
The property
Does the property have enough space for your immediate and likely future requirements?

Can deliveries be made to the premises?

Are there canteen facilities or is there a café or shop selling food nearby?

Is there parking nearby? Is there enough space for staff and customers? What are the parking costs?

Does it meet the requirements of the Disability Discrimination Act?

What is the availability of services: reception, kitchen, toilets, cabling for computers, etc?
If you feel you have found the premises to suit your business, it would be wise to commission a survey. Even if repairs are the landlords responsibility, problems and remedial work could interfere with your business. If a lease requires you to re-instate the premises to its original condition a survey is essential.
Owners letting a commercial property must provide an Energy Performance Certificate (EPC) giving the energy efficiency and carbon emissions of the building. This will help you to consider energy efficiency and fuel costs.
The location
Is the location convenient for you and your customers?

Are there sufficient local transport facilities close by?

Are there shopping facilities nearby for staff?

If selling to the public is there sufficient footfall to convert into sales?

Does the area have a high crime rate? If so this could affect your insurance.

Will the location of the premises enhance the business image with existing or new customers?
Affordability
Is the flexibility or stability of the lease more important for the business?

How much are the associated costs (i.e. utility costs, water rates, maintenance and rent or licene fees).

How long is it before before a rent review is scheduled?
Lease or license agreement?
It is important you understand the obligations under the agreement.
What rights and restrictions are included?

Does the agreement have a break clause?

If it is a long lease how regular are rent reviews?

Can you get out of the lease if you no longer want the premises?

Is sub-letting  or assigning the lease allowed?

Do you have a right to terminate the lease by negotiation with the landlord?
Given the commitment you are entering into having the agreement vetted by a solicitor is essential.
Other property Options
Could serviced accommodation be a better solution?

If the building you are considering for your business is too large, would another business be prepared to rent some of its free space?

If you are looking for office accommodation would using a co-working provider such as WeWork be a possible solution? They offer fully serviced office accommodation at a fixed monthly rental. The offer includes superfast internet , IT support, 24/7 building access, utilities, security and a front desk service.
Financing a property acquisition
There are a range of financing options with property from buying, leasing or sharing with another business. Buying is a long term commitment, leasing can also be for a relatively long
term. If the business is new or the cost of the premises requires a significant increase in sales it might be prudent to test the product in other ways first such as on a market stall or by using a pop-up shop.
If looking to buy a property you may need a mortgage. In which case your credit history (or that of your partners or directors if a limited company) will be important.
Credit scoring is part of the process used by banks and other lenders to help assess  whether they will lend. Mortgage providers will usually offer a percentage of the market value of the property (as specified by their surveyors) usually up to 70% Loan to Value, although some providers will offer a higher percentage.
Acquiring a commercial property requires making a long-term commitment. So taking time over the decision will prove worthwhile in the long term.
ICAEW Business Advice Service
Chartered accountants on the Enterprise Nation platform are ICAEW Business Advice Service (BAS) members and will give a free advice session to business owners. Just check that the advisor is displaying an ICAEW logo.
Make contact and arrange a meeting. It is advisable to advise the firm the issues you wish to get advice on to ensure they have a person with relevant experience at the meeting. After the advice session, the business is free to leave without making any commitment to a continuing relationship. See all BAS member accountants here.
Find the perfect workspace for your business
Search for a serviced office, flexible workspace, coworking, light industrial or mailbox operators location near you in the new Enterprise Nation workspaces section here.