ANNOUNCEMENTS
How the new Enterprise Nation will help you find the right business tools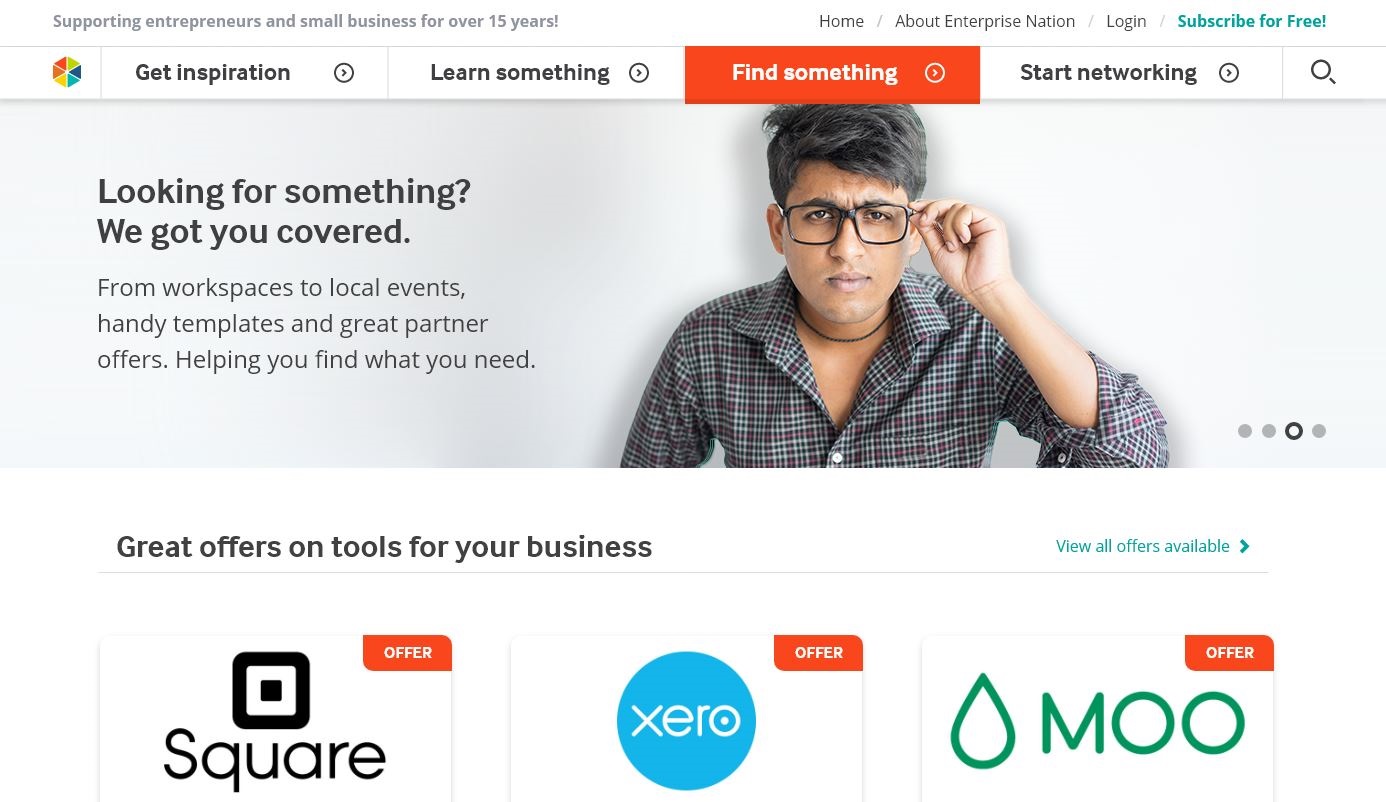 ---
Posted: Mon 30th Sep 2019
_Enterprise Nation is launching a new business support platform in October and in the build up to it being unveiled we're highlighting what you can expect to see on the revamped website and how we've designed it to solve your challenges as a small business owner.
So far we've explained how the new Enterprise Nation will help get you quicker answers to your questions, inspire you and build new business skills. This week we're talking about finding the right tools for your business._
When you're a busy small business owner, you're always looking for a new way to make the most of your time and get your tasks accomplished efficiently and cost effectively.
There are so many tools designed specifically to help small business owners build a great business. In fact, there are so many options available it can sometimes be difficult to know what to pick when you're staring at thousands of Google search results.
With this in mind we've created a section on the new Enterprise Nation which is all about bringing together all of those key small business owner tools in one place.
Here's a selection of some of the things you will find in the 'find something' section:
Exclusive offers on business tools from partners

A directory of workspaces perfect for small businesses

Key campaigns offering amazing opportunities to promote your business

Events to help you make the most of your tools

A selection of key templates for business planning
Whilst we're busy building this new area and getting everything in shape I've asked some of the Enterprise Nation team to share some business tools they could not live without:
"Typeform. It's so useful and really quick and easy as well. It lets you create simple forms in a few minutes, especially good to make sure you're getting all the information you need on requests from your colleagues or clients."
Marcus McGlynn, events and campaigns manager
"Buffer is super useful for scheduling and managing Enterprise Nation's epic social media activity! Also Twitter itself. Despite all the current nastiness, it's still a brilliant platform for finding information and making connections."
Dan Martin, head of content
"I would say WeTransfer. The free version is incredible. I use it to share larger files and videos with partners. You can see when the recipient has downloaded it, you get a nudge if you have not yet downloaded the files or if the recipient has not yet downloaded and the website has inspiring work from creatives all across the world. A tool that does what it says on the tin."
Polly Dhaliwal, head of member partnerships
"Canva. It helps me create so many visual assets for marketing, it has brilliant templates too. Plus if you sign up to the business account, which is great value for money, you can load in all your own fonts, logos and brand assets and save them in your toolkit."
Emma Greenfield, head of events
"Gmail! I've used quite a lot of email providers and it genuinely is so much better than other ones. It's incredibly reliable, great UX and easy to use if you haven't used it before. And is only £4 per month. Totally worth it. Mailchimp and Google Analytics are also great tools. Squarespace is great to start a website from scratch if you have little to no tech experience."
Jess Salamanca, events manager