BLOG
Marketing your start-up on a shoestring budget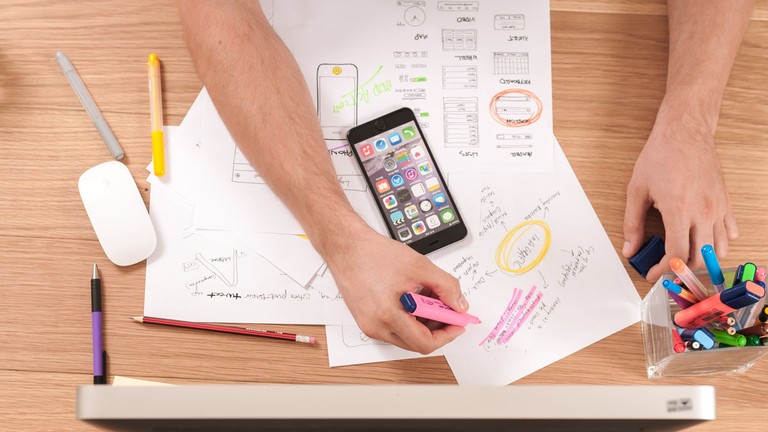 ---
Posted: Mon 8th Jun 2020
It's through marketing that you communicate the key messages of your small business. By telling a story, you help your audience fall in love with your business.
But if you're operating with a small budget, it can be difficult to know what to devote your money to. Will it be worthwhile? Will you get a return on your valuable investment?
In this blog, we lay out some top tips for spreading the word about your business, all without breaking the bank.
Seek free PR
To achieve PR coverage, you don't have to hire the services of an expensive PR agency, but you do have to be bold!
Information communicated through mainstream media has a much bigger impact than paid advertising, because consumers consider it to be more trustworthy and meaningful.
But how do you get started? Think about how your target audience consume media and who their key influencers are. Shortlist and make contact with the relevant publications or key influencers. Be brave!
Why not send them some product accompanied by a punchy, informative press release? Or if you are a service provider, could you offer to contribute an article or some essential tips that would be of interest to their readers?
Get social
Engage social media to build your reach but be careful not to overstretch yourself across too many networks.
It can be tempting to operate on every platform – Twitter, Facebook (Meta), Pinterest and TikTok to name just a few. But as a time-poor start-up, a better approach is to just pick one or two (those that are most relevant for your business) and do them well.
Be authentic, consistent, interesting and helpful. Share information and knowledge but don't boast. Make use of social media management tools like Hootsuite to help you run your networks efficiently, schedule tweets and messages and analyse traffic.
Start a blog
The edge you have as a start-up is you! People want to know about you, your products or services, your story and compelling reasons as to why they should buy from you.
See blogging as your opportunity to shine. A well-written, well-managed blog provides the perfect platform to create and maintain a relationship with your target audience and establish two-way communication.
Avoid paid advertising (if you can)
Be very wary of investing your precious marketing funds into paid advertising. As a start-up with low brand awareness, paid advertising can quickly swallow up a lean budget, generating little or no return.
Consumers are bombarded with thousands of advertising messages on a daily basis. With the scale of advertising campaign that a start-up could typically afford, your message is unlikely to cut through the marketing clutter.
Time to get creative! How else could you get yourself in the pages of the press? Are there alternative, cost-effective opportunities such as providing competition prizes, subscription packs or product for reviews? It's always worth asking the question!
Promote your website
Your website is likely to be one of your biggest upfront investments. You need a website to let people know about your amazing products or services, right?
You certainly do, but don't forget that you also need to drive traffic to your shiny new site. Offer to blog for sites that your customers visit and ask key influencers to guest-post for you too. Embrace social media (as above) to drive traffic to your site, include it on your email sign-off, wear it on your t-shirt/cap/bag and mention it to every person you meet!
Relevant resources
Enterprise Nation has helped thousands of people start and grow their businesses. Led by founder, Emma Jones CBE, Enterprise Nation connects you to the resources and expertise to help you succeed.