BLOG
The highs and lows of a female founder: Building Enterprise Nation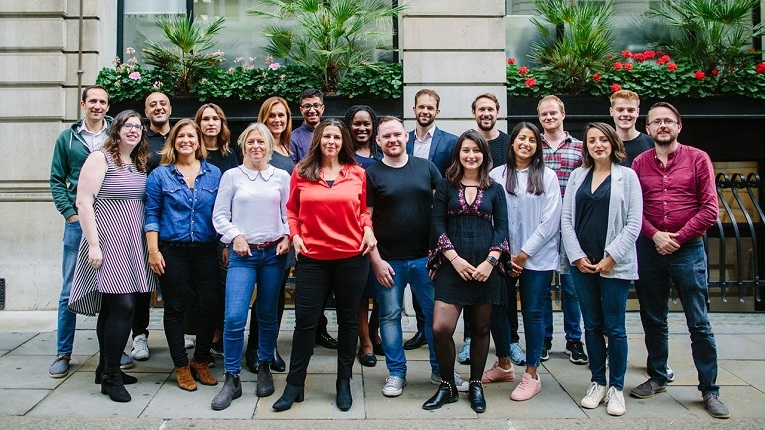 ---
Posted: Sun 8th Mar 2020
I'm not prone to writing about the personal aspects of starting and growing Enterprise Nation, so if this rather more personal approach doesn't sit well with you, please stop reading now!
The reason for writing is in the hope it will help younger women (and men) consider their entrepreneurial options.
I started Enterprise Nation in 2006 after selling a first company that I'd co-founded, aged 27, with Adam Breeze. The first company was a blast. We started - we grew - and then had an acquisition approach within 2 years.
I learnt lessons from the experience and decided to apply these to where my heart really lay, which was in helping people start and grow their own business.
Enterprise Nation was launched and for the first four years the company was what you would call a "lifestyle business" - it was me, one employee, and a lovely profit margin! We made money from consulting and from books I wrote at that time including Spare Room StartUp, Working 5 to 9 and Go Global.
Then a man called Oli Barrett took me on a different course. Oli had called together a small group of people to meet Lord Young who was Entrepreneur in Residence for then Prime Minister, David Cameron. It's a longer story to tell but the result of this was StartUp Britain; a national enterprise campaign I ran for three years, to boost the start-up rate in Britain.
In 2015, I decided it was time to get back in to the business, and that it was time to grow. Since then, the team has grown to 25 people and we've increased revenue and reach, as well as securing investment from Richard Harpin's Growth Partner.
We are currently going through another "pivot" as we work to build the UK's most trusted business support marketplace. It involves significant investment in building a tech platform, recruiting the skills to deliver this, and having the patience to see it through. This is being driven by a non-tech CEO and founder - me!
Based on my past two decades of experience, my message to the next generation is this: starting a business based on your passion and keeping that business small and home-based is a wonderful route to happiness. Building a business can be tough. Especially if you are a sole founder.
In scaling, you will face challenges every day; clients not paying on time, employees wanting to leave or move, new contracts not materialising. You will also experience incredible highs; a satisfied customer, a motivated team, clients paying on time! When you're experiencing this as a sole founder it is vital to surround yourself with support; whether that be a mentor, spouse, or close friend. You might also want to take up exercise as it's clinically proven to reduce stress levels!
If you do feel that growing a business is an option for you, consider this:
Base the business on doing what you love: as you will spend a LOT of hours on it!

Consider a co-founder: when I see businesses that have more than one founder at the helm, I can't help thinking that the load on the shoulders must be just slightly lighter as it can be shared - find someone you trust implicitly and with whom the load can be shared.

Surround yourself with support: get a mentor, hire a strong board, listen to experts, or take on investment from a partner that will support/guide/back you.

Stay motivated: you will go through phases of self-doubt and wonder if it's worth the effort. At these times, read about others who have stayed the course as it will motivate you to do the same. In the past few months, I've read The Everything Store which charts Jeff Bezos determination in building Amazon (my favourite line: "He never blinked. He never stopped believing."). I'm now reading Discover your True North which is about resilience and leadership.

Keep fit! It sounds trite to say but when the performance of the company buck stops with you, it's pretty important that you are in good shape - mentally and physically.
I hope this is helpful. If you have any comments (I appreciate not everyone will agree with the above), please connect with me on Enterprise Nation by pressing the button below.
Happy International Women's Day.
Following a degree in Law and Japanese, Emma joined international accounting firm Arthur Andersen, where she worked in London, Leeds and Manchester offices and set up the firm's Inward Investment practice that attracted overseas companies to locate in the UK. In 2000, bitten by the dot.com bug, Emma left the firm to start her first business, Techlocate. After 15 months, the company was successfully sold to Tenon plc. The experience of starting, growing and selling a business from a home base gave Emma the idea for Enterprise Nation which was launched in 2006 as the home business website. The company has since expanded to become a small business membership community of over 75,000 people who benefit from events and support: online and in person. Enterprise Nation also presents a campaigning voice to government and the media on behalf of its members. In 2021, Emma was awarded a CBE for services to small businesses and entrepreneurs.