BLOG
The exporting entrepreneur softening the water across Europe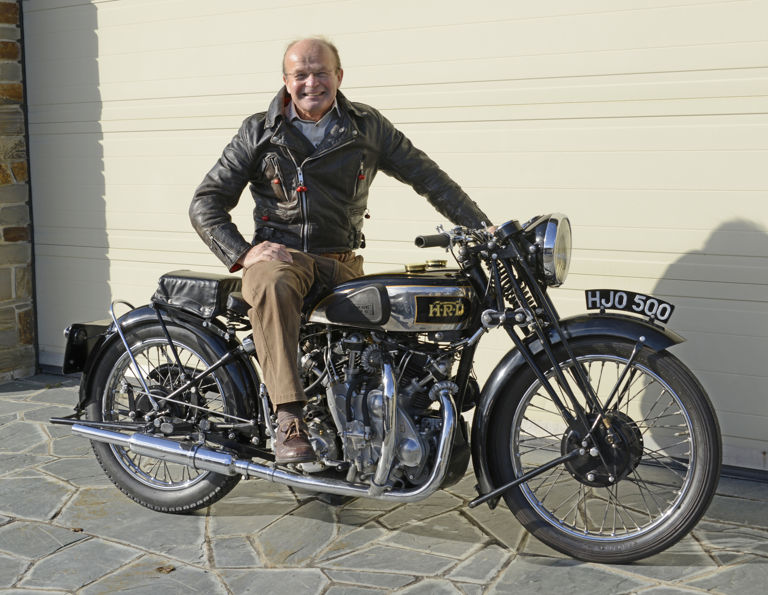 ---
Posted: Fri 2nd Sep 2016
Harvey Bowden has been running his water softener brand for 39 years. The company turns over more than £10m and 25% of sales are to Belgium, the Netherlands, and Luxembourg. Ahead of Enterprise Nation's trade mission to Amsterdam on 22-23 September, the founder of Harvey Water Softeners explains the story behind the brand and his advice for exporting to the Netherlands.
A few places are still available on the trip which is aimed at homeware brands. It includes visits to the John Lewis store-in-store at De Bijenkorf, 'the Selfridges of Amsterdam', MADE.COM's showroom, practical export advice sessions and a city centre pop-up giving you a opportunity to test the market and make sales. We'll also be joined by special guest attendee, Anna Rigby, the head homeware buyer at John Lewis. Find out more here.
How did you come up with the idea for Harvey Water Softeners and turn that idea into a business?
I founded the business in 1977. Back then, domestic water softeners were huge and only had one cylinder, so you had to wait for softened water while the resin inside it regenerated. I had the idea to invent a much small, twin-cylinder system which would easily fit under a kitchen sink and provide continuous soft water. When the business started it was just me, but now there are more than 150 of us building, selling and installing thousands of softeners every year.
What research did you do before you first started expanding overseas?
It's important for small businesses to research potential export markets thoroughly and to keep the expansion to a small area initially. Initially our ideal export market was Western Europe, specifically Belgium, Luxembourg and the Netherlands, because of their proximity to the UK and the similar geological composition which also requires water softening. The Netherlands has a thriving luxury product market, just like the UK.
What start-up challenges did you face and how did you overcome them?
You name it, we've probably come across it at some point.
Moving into a market with big existing players was probably the biggest challenge we faced when we were starting out and we only overcame this by developing a better product than our competitors.
Why did you decide to export to the Netherlands and how successful has it been?
We began to export there in 2004. The big attraction of the Netherlands for us was the language; everyone over there speaks English. EU trading laws and, in our case, water legislation laws, are all harmonised, while the culture isn't much different to the UK, so it was clear to us that this market was worth giving serious consideration too.
It has been successful because we found the right people to work with. Our Benelux export partner Luc Chantraine is an essential part of our export strategy; we trade together as a joint venture under the name HaLuTec (Harvey-Luc-Technology). Luc knows the local market inside out and has an in-depth understanding of the regional business culture.
What three tips would you offer to other entrepreneurs looking to expand to the Netherlands?
Get on your bike and have a look: Nothing will replace the first-hand experience of visiting the country. Book a ticket, go over there and experience the culture for yourself. You'll see that it's not as different to this country as you might have thought.
Hire local personnel: Appointing an export partner with a strong industry background and a knowledge of the Dutch market meant that we could delegate recruitment to the expert knowing that he would employ the best installers and distributors for our product. This is a must for any business.
Distribution and marketing: As an exported product, you're initially positioned behind the market leader in the chosen country and so it's imperative to have a set of USPs that will make your offering standout and that these are effectively marketed by the right person on the ground. Starting up in a different country, it's difficult to overcome challenges when you're sat in a different country, so delegating to the right people on the ground is key. There are nuances to the routes to market in the Netherlands you might not be familiar with, but a good export partner can help you navigate them.
A few places are still available on the Enterprise Nation Go Global mission to Amsterdam on 22-23 September. Find out more here.
The Enterprise Nation Go Global mission to Amsterdam is supported by:
Enterprise Nation has helped thousands of people start and grow their businesses. Led by founder, Emma Jones CBE, Enterprise Nation connects you to the resources and expertise to help you succeed.