MEMBER STORIES
The entrepreneur with a stylish way to reduce our use of plastic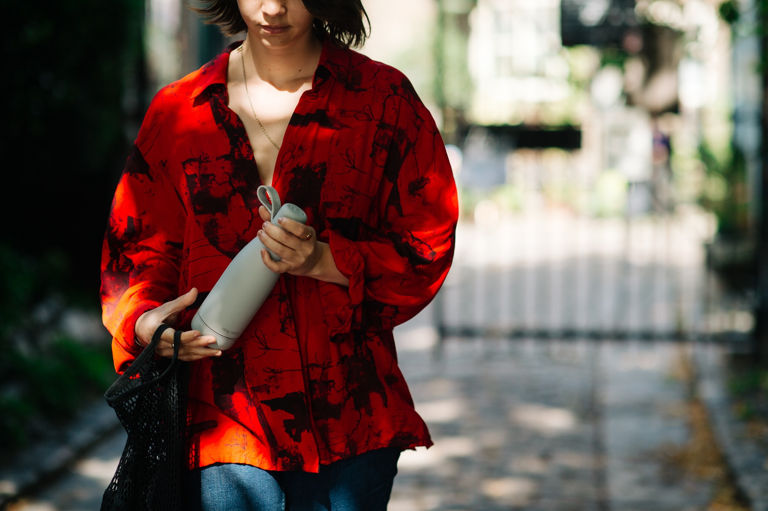 ---
Posted: Fri 23rd Feb 2018
Plastic is big news right now as businesses look for more sustainable ways to serve our coffee and wrap our food.
Amid all that, it's an opportune time for the launch of Stay Sixty, a range of beautifully crafted, ecologically responsible, reusable water bottles. Here, Enterprise Nation member and co-founder Kirpal Bharaj takes up the story of the business.
How did you come up with your idea and turn it into an actual business?
I was so dehydrated that I was unable to take a routine blood test, with the nurse being unable to extract blood. This lead to my hydrating regularly through bottled water, until the alarming level of plastic pollution became apparent.
We then decided to create our own stylish and sleek reusable bottle as there was nothing on the market to appeal to a fashion conscious consumer. This is when Stay Sixty was born.
What start-up challenges have you faced and how have you overcome them?
There have been a number of challenges along the way, including finding a manufacturer that was able to achieve the shape and quality that is so important to us, and achieving the final product we wanted.
This took many attempts, as we broke things along the way to achieve certain functional elements of the product. It extended our timelines but we wanted to make sure we had the product spot on before launch.
Building awareness for the brand from scratch is also a tough task on a limited budget. Thankfully, we seemed to have launched at the right time, with awareness of plastic pollution really hitting the headlines. We also managed to find a PR team that really wanted to work with us, so we were able to enlist them for a reasonable monthly fee.
Lastly, Facebook marketing has really helped build brand awareness and initial sales. Luckily, I have a background in media and marketing, which really helped.
What has been your biggest achievement with your business so far?
After launching fully in December 2017, there have been a number of highs within our first two months. Thankfully, the press seem to have got behind the brand, with us featuring in the Observer Magazine, British GQ, Stylist, Shortlist, The Evening Standard, Marie Claire and Balance Magazine so far.
We also managed to win the Spotted Award at the Top Drawer trade show in January, which is awarded to the 'most original, commercially viable and brilliantly designed brand' within the Spotted section of the show. Something we were obviously chuffed about!
What is your next big business goal?
Our next biggest goal is to secure one of the big, premium department stores. Within two months, we've managed to partner with a number of independent, high-end, lifestyle stores which are perfect for our brand. Our next step is to secure larger-quantity orders from one of the big boys. Fingers crossed!
What do you think will be your biggest challenge getting there?
Buyers from department stores can be notoriously hard to get in touch with. Their margins/multiples are also extremely tight, so it will be a learning curve for us a business in dealing with this type of negotiation.
How has Enterprise Nation helped your business?
The Enterprise Nation events are a great way to get inspiration from successful start-ups. They are also a really good way to network and get ideas if you're at the idea stage.
There are also specific events that really help with digital growth, PR and cashflow which I would highly recommend.
What are your three tips for business success based on your experiences so far?
First, be nice, respectful and helpful. This shouldn't be something that needs to be given as advice but it really makes a difference when dealing with good people in all aspects of business. We try not to work with people who don't fit this ethos and approach.
Work smart, not hard. This doesn't mean not working hard, strangely, but it means finding smarter ways to achieve the same, if not better, outcomes. Make the most of your time, be efficient and effective as you possibly can.
For e-commerce business, use all the data you can. This is invaluable for optimising digital marketing through insights. This is also incredibly important in understanding how people are using your website, what content works and what people really want – not what you think they want.
---
Want to be part of the Enterprise Nation community? Sign up for free now
Enterprise Nation has helped thousands of people start and grow their businesses. Led by founder, Emma Jones CBE, Enterprise Nation connects you to the resources and expertise to help you succeed.