BLOG
The A to Z of Tech Tools for your small business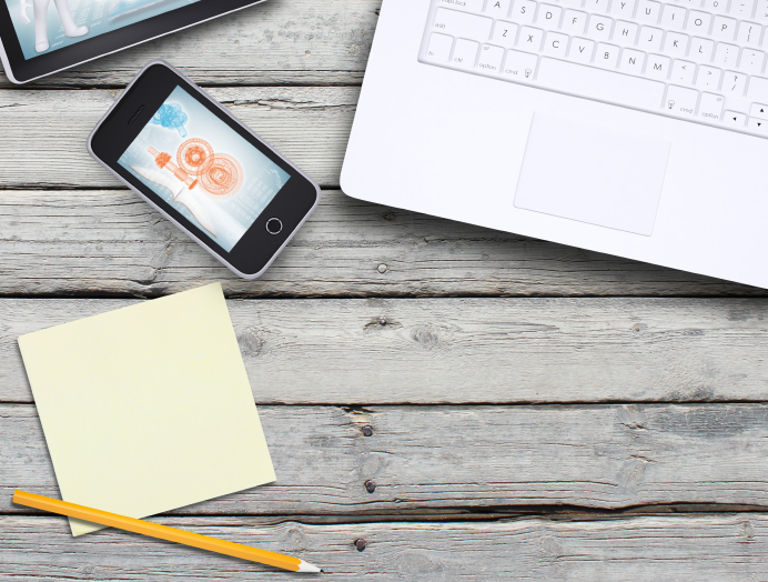 ---
Posted: Tue 7th Oct 2014
At last week's Go and Grow Online event there was an alphabet of tools and advice shared with the audience. With so many tech tools at your disposal, here's an A to Z highlighting the key ones to help you start and grow your small business.
Alexa www.alexa.com - measure the impact your site is having and compare it with your closest competitors. Alexa is a tool to record and track online metrics.
Basecamp basecamp.com - we rave about this one often at Enterprise Nation. Use project management tool Basecamp to ensure effective team-work.
Constant Contact www.constantcontact.com - email marketing with events management and CRM (customer relationship management) built-in. This is online marketing in a bundle. (click here to claim a 60 day trial for Enterprise Nation community)
Dropbox www.dropbox.com - store folders and files in the cloud so you can access data from anywhere and via any device.
Evernote www.evernote.com - keep on top of tasks and to-do lists with this online tool that stores your memory in the cloud!
Facebook www.facebook.com - needs little introduction but is playing an increasing role when it comes to small businesses reaching their target market.
Google Apps - www.google.com/enterprise/apps/business - quoting from the site itself as we can't do a better job of explaining 'Professional email, online storage, shared calendars, video meetings and more. Built for business, designed for teams.'
Hootsuite www.hootsuite.com - schedule social media activity so you're still communicating whilst out and about or when you finish the working day and customers in new time zones start theirs.
Instagram www.instagram.com - businesses are making thousands of dollars in revenue from having a presence and getting known on this image site alone.
J - with thanks to Twitter (see T) there were a number of options offered for this one including Joomla via ""ª@seotiras who says "#Joomla : CMS used by people who don't understand "ª#Drupal" and @Greppellini who recommends instant screen sharing tool, Join.me plus ""ª@EmmaRoseParrott "ªsuggesting Journalisted.com as a great PR tool for start-ups and our very own @lornabladen offering the Just Eat App for business owners too busy to leave the laptop to get food!
Knowhow www.knowhow.com - bamboozled already? Use this tech tool to understand how to use all the tools above and below! It's the tech arm of Currys and PC World and sends a geek to your door to install/manage/maintain.
Linkedin www.linkedin.com - the world's largest online professional network offers small businesses the opportunity to create a first-class image, form groups and meet partners and suppliers.
Mailchimp www.mailchimp.com - send out newsletters and create courses with this nifty piece of email software.
Ning www.ning.com - plug community building tool Ning into your site and instantly create features that enable your site visitors to interact with each other and with you.
Office365 www.office365.com The industry veteran which comes with Word, Excel, Powerpoint and more. Now available to purchase on a monthly subscription, from as little as $5 per month. (Click here to claim your access to a free month's trial of Office365)
Prezi www.prezi.com Create and edit presentations that are stored in the cloud and make the most of millions of suggested templates. Impress clients across the globe with your presentation prowess!
Qype www.qype.com - now part of yelp.com but a great way to get your small business listed in a local directory, along with Google.co.uk/maps and www.uk.local.yahoo.com so improving Search Engine Optimisation.
Registrar - turn to domain registrars such as 123-reg, 1&1 and GoDaddy to register your domain online and secure hosting.
Skype www.skype.com - an essential tool for many small businesses, this voice over IP calling tool enables you to speak to other Skype users for free, instant message and make calls to non Skype users with easy to access Skype credit.
Twitter www.twitter.com - the tech tool that has become an essential news feed and publishing channel for many a small business. Create your profile, tweet daily, and become the expert in your field.
UK Broadband Vouchers www.connectionvouchers.co.uk - not a tech tool as such but your business can get a connection voucher of up to £3,000 for faster broadband through the Government's Broadband Connection Vouchers scheme which is active in 22 cities across the UK.
Vimeo www.vimeo.com upload video and create a dedicated business channel on this platform that enables you to share content with fans and followers.
Wufoo www.wufoo.com - survey customers and potential customers with this online form building tool that is hosted in the cloud so you can promote and access data from anywhere.
Xero.com www.xero.com online accounting software for your business which ranks alongside other top providers including Sage and Intuit Quickbooks
Youtube www.youtube.com - one of my favourite email comments from 2014 was from Joanna Zhou of Maqaroon who, when commenting on the benefits of starting a business on YouTube said 'There are teenagers all over the world making more profit from their bedrooms than most start-ups manage within the first 5 years.' To join them, get started with your DIY cam and make your fortune!
Zzzzz .. Yes - it's time to take a rest after all this tech!
Please let us know in the comments or via twitter as to any tools you think should be added.
Emma Jones is founder of Enterprise Nation
Enterprise Nation has helped thousands of people start and grow their businesses. Led by founder, Emma Jones CBE, Enterprise Nation connects you to the resources and expertise to help you succeed.