MEMBER STORIES
How Sculpd is igniting a pottery craze on both sides of the Atlantic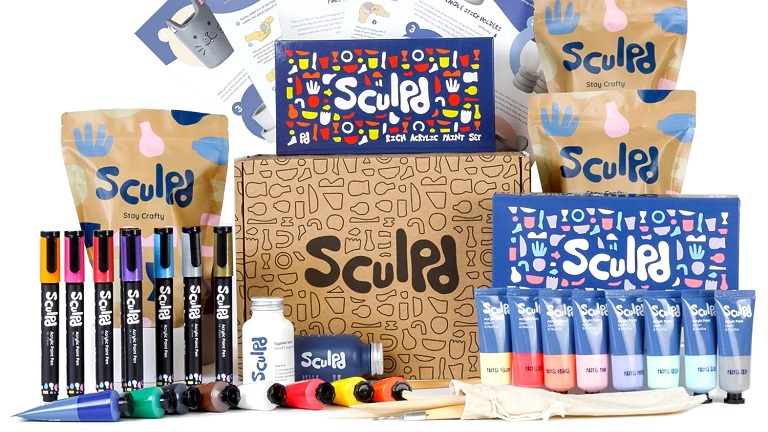 ---
Posted: Thu 25th Nov 2021
Born during the first COVID-19 lockdown, Sculpd evolved from a living room dream into a business turning over many millions in its first year. But how did this at-home pottery pursuit grip the minds (and indeed, the gleeful, clay-craving hands) of the UK, as well as Europe and North America?
Co-founder Matt Clements sat down with Enterprise Nation's content manager-cum-clay connoisseur Ryan Elliott for a whistle-stop tour of his entrepreneurial journey.
Tell me a little about your background, right up until co-founding Sculpd. Did you always want to be an entrepreneur?
Yes, I think from day one I've always been interested in entrepreneurship. When I went to uni, I started really trying to do anything that was entrepreneurial.
One of the things I first went into was starting a water filtration charity. Essentially what we did was develop biosand water filters in the university and then work with charities to build social enterprises to sell the filters to communities in Africa or wherever needed them and help people grow businesses around that.
But then, instead of making the dive into a start-up or my own company, I went into a consultancy, which is probably the upper end of the spectrum. A huge company with 500,000 employees. There, I did the management consultancy work for big companies.
That was great, but it didn't really have that entrepreneurial fun, that start-up kind of fun. So I stayed there for five years and then made a break to start Sculpd.
Tell me a little about Sculpd and how you co-founded it
Sculpd is a crafts experience company, and we began creating at-home pottery kits.
We started in April 2020, at the beginning of the first lockdown. Me and two of my good friends and co-founders: Giles and Guy. We wanted to build an experience-based company that could help people at a time of lockdown to do something with their hands.
And pottery, in particular, is an industry that's been very traditional. You've had to go to a pottery studio and pay a lot of money to get involved. We wanted to take that experience out to people's homes to allow everyone to enjoy it.
So that was the premise of starting the business, and from there it's just developed. We've started releasing new kits, and new craft experiences for people to do in their homes - we're also doing virtual craft pottery events.
We started in the UK, and over the last year, we've expanded to the US and Canada. We're doing a bit of work in the EU as well.
You mentioned starting just as the pandemic hit, when a lot of existing businesses had to adjust to locking down. But how have you adapted to the world opening up again?
Yeah, it was a strange time to start. Back then, we actually started in my house – we did a lot of production work and at that time it was just me and my two co-founders.
As the business grew, it was quite hard to hire people during lockdown. We had to start with more friends and family, and that was difficult.
So, challenge number one was hiring people. I think the second was purchasing from suppliers at that time as well, because a lot of the ones we work with completely shut down. It was very hard to even get in touch with some people to buy products.
Logistically, it was very difficult during those times as well. Even just getting products sent to us. A lot weren't arriving, so we spent much of our time trying to fix that as well.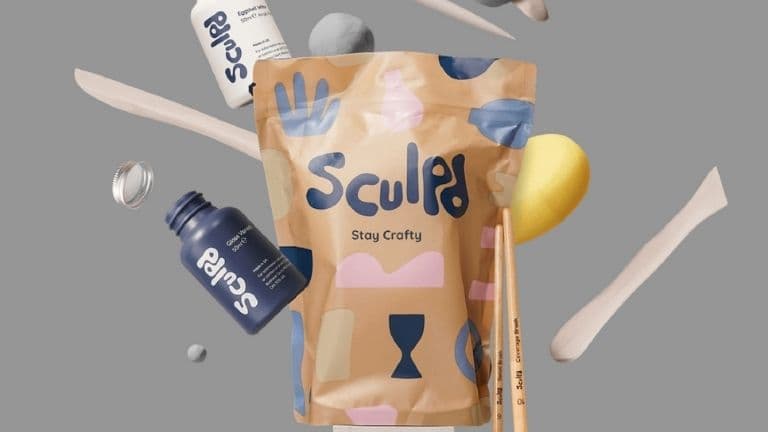 What are the biggest challenges facing the young entrepreneurs of today?
I think the first challenge is getting started. I've had a lot of ideas in the past, and an idea will only come to fruition if you execute it.
It's really just that phase of pushing through the idea stage and executing it that will allow you to move forward. With Sculpd, it was a little different because I was working with two good friends.
We also had the pressure of lockdown. At the time we thought it'd only last a month and then we'll get back to our lives again. We did think this product was perfect for lockdown. We thought we have to do it now, and if we don't do it now, we'll miss the boat.
We built the site, acquired and sourced all the product in 10 days – essentially, we had that pressure to execute. But my one bit of advice would be: if you have an idea, and it doesn't have to be the most amazing idea in the world, get it to the point of testing it in the market.
We launched with just 10 kits and sold them all. So then we bought 100, and it's just snowballed from there. So if you have an idea, get it to market and test it. If it works, go forward.
The StartUp Show takes place in London on Saturday 28 January. Buy your tickets today and hear from over 100 expert speakers.
I'm Enterprise Nation's content manager! If you're an adviser who would like to write a blog post and feature on our website, please get in touch.