BLOG
Social media updates for November 2022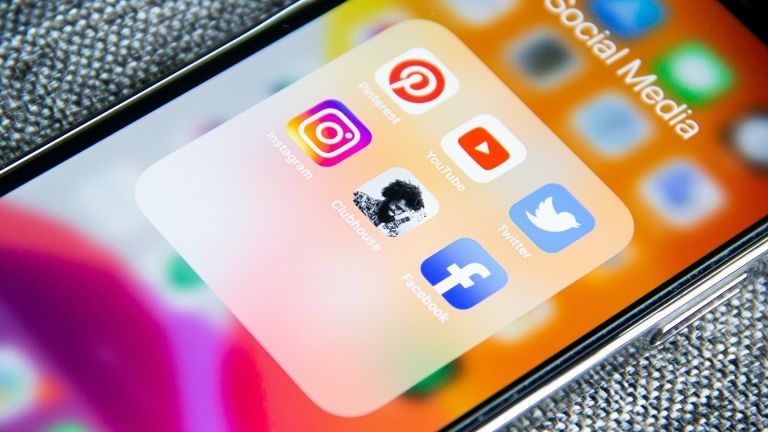 ---
Posted: Tue 6th Dec 2022
December is upon us! But before we jump into full Christmas mode, it's time to look back at all the social media updates from November.
Twitter
It's been a wild month for Twitter with Elon Musk officially taking control, so we're going to start with them!
First up, there has been a lot of back and forth about Twitter verification with blue ticks, grey ticks, paying for verification and profile impersonation. The truth is nothing seems to have been finalised…
That being said, Twitter Blue was expected to return on November 29, but Elon Musk has now said that it would be launched 'next week' with different coloured checks for different accounts. We'll keep you posted on this update as soon as there is more information!
Some good news is that the platform is working on a feature to automatically turn long text into a thread! This update could have some real potential, especially if you've ever found yourself struggling to cut down your word count!
The final Twitter update this month, see several accounts, including former US President Donald Trump, having been reinstated. Following on from this, Elon Musk has now announced that the platform will offer an 'amnesty' to suspended accounts, "provided that they have not broken the law or engaged in egregious spam".
TikTok
We mentioned back in September that TikTok was looking to release a new app called 'TikTok Now'. This update has finally been rolled out but is an in-app feature!
It works similarly to BeReal, with users getting daily notifications to post what they're up to at the moment. We're loving this update! Especially as TikTok have taken it one step further and allows users to post videos as well as photos! It makes a change to see TikTok duplicating another platform's features instead of constantly being copied (Hi Instagram!).
In a new series called "TikTok Works", the platform has also shared new insights and guidance notes to help marketers and advertisers with their campaign planning! The series focuses on impact, growth and following.
Another update from TikTok – they have unveiled their updated Marketing Partners website! The site now includes a listing of 186 endorsed providers, from over 35 nations. These endorsed providers can give direct assistance with all aspects of TikTok marketing.
Pinterest
Time for some Pinterest updates and you might remember in our August round-up, that we talked about the launch of Shuffles! Well, after it went viral and people were scrambling to get invite codes, the collage-making app is available to everybody!
Following the launch of Pinterest TV in the US last year, Pinterest TV is now available to view in Canada. They kicked it off with a focus on shopping inspiration for the holidays!
If you're not sure what Pinterest TV is, it's a new feature created to unlock live, original video content. Think QVC rather than TikTok Shop! If it goes well, this will continue to be rolled out and become available in the UK!
You might have noticed an increase in Pin engagements recently… that's because the app has made improvements to the algorithm!
The algorithm uses the most recent 100 user actions as a measure to determine individual interest. And it has now updated its process to refresh this data more frequently than it had been.

It's been a rocky few months on Pinterest, so this update is going to be well received by pinners!
Meta – Facebook
After first launching its Professional Mode with selected creators in December last year, Meta is now opening up this feature globally!
Professional Mode is similar to Pages for businesses, where it gives creators separate profiles. This access will provide more options to help creators build their presence in the app and it's more user-friendly!
The next Facebook update sees some new Groups options. These updates include adding three new group types – General, Jobs and Health Support.
Despite the new group types being introduced, 13 existing group types will be retired and moved to the General category. Unfortunately for this update, the initial responses aren't great… so we'll reserve judgment for now!
Meta – Instagram
Moving on to some updates from Instagram next and users can now add music to still image posts! If you're not sure why you'd want to add music to your photos, Instagram said that this update is to provide "creators with more tools to bring their content to life and express themselves!".
If this update has inspired you to give it a go…Check out our TikTok, for a quick how-to video!
This next update is quite interesting. The platform is rolling out a new feature to allow users to share a story to specific people. This essentially means that when you go to post a story you'll be asked how you want to share it. You can then share it publicly, to close friends or to followers that you're following back!
Users have been waiting a long time for this next update… Instagram is rolling out the ability to schedule posts and reels in the app! The only caveat is you need to have a professional account to do so! This update is great and will help support small businesses schedule their content ahead of time without having to pay for scheduling tools! Hopefully, it's rolled out to everyone soon.
Meta – WhatsApp
There's not always an opportunity to feature updates for WhatsApp in their own section. So we're pleased to see there are a couple of new updates worth shouting about!
The first is the launch of a new function to allow users to search for businesses. The search function will include a mini-map so you can check out nearby businesses. And there will also be category filters and verified business accounts!
Back in April, the messaging platform announced a new Communities feature. This has now been updated to help admins bring groups together in one place and keep conversations organised. The new Communities process will allow users to connect related group chats under a single banner. This will make it easier to stay in touch with the broader context around a topic.
YouTube
YouTube next, and the video platform has expanded comment translations and smart replies to more users and is adding comment translations to Studio Mobile, as well. This is a great inclusive move which will make it quicker and easier to engage with others.
YouTube has also launched a new Shorts experience for TV! When connected to your TV, the Shorts display will present a smaller viewing window in the middle of the screen and users will be able to interact with the clips using their TV remote!
Another way to monetise YouTube Shorts is launching! YouTube has begun a new pilot program with selected creators in the US, which will see product tags displayed within Shorts.
At the moment, only viewers in the US, India, Brazil, Canada and Australia are able to see the tags and shop directly in the app.
Some previously announced updates are now being improved!
YouTube began testing the Go Live Together feature back in March, and it's now being taken to the next stage by rolling out its live stream guest feature to more users!
In case you didn't know, the Go Live Together feature allows you to invite another YouTuber to your stream, with the video then displayed in vertical split-screen…much like TikTok and Facebook!
More from YouTube – the platform is expanding its new visual editing process where creators can add end screens, info cards, edit captions and place mid-roll ads while a YouTube video is in the process of uploading!
The final update from YouTube is it looks like quizzes are going to become a Community Posting option, providing more ways for creators to generate direct engagement and interaction with their audience. The platform is currently testing the new feature with a small number of creators…watch this space!
LinkedIn
LinkedIn updates are next and the business-focused platform has announced a new educational partnership with GitHub! This partnership is providing training resources for software developers within the LinkedIn Learning platform for a variety of costs.
It's finally happening! LinkedIn is rolling out a new feature to allow users to schedule posts in advance! Some people seem to have early access to this feature already so we're crossing our fingers that it's rolled out to everyone soon!
Snapchat
Moving over to Snapchat, where they have announced a new virtual AR partnership with Amazon. This update will see Amazon's top-selling eyewear models added as Snap Lenses so you can virtual try-on glasses in the app.
Snapchat is also working on building its reach by partnering with fitness platform, Strava! They will be introducing a new "Activity Lens" that works by connecting Snapchat directly to your Strava profile.
You will get access to stats and activity maps from your recent workouts and each time you work out, it will be automatically loaded into Snapchat.
Google
Time to finish things off and we're jumping over to Google, who have added some new shopping features just in time for Christmas!
To help shoppers save money and time, the search engine is bringing promotions front and centre in product searches. While in the past they've shown when items are on sale or the price has dropped, you can now see specific promotions and compare them to others right in Search.
They will also allow you to compare deals side-by-side and get price insights, so you can see how one merchant's price compares to others and whether it's low, typical, or high for that product.
Quick-fire insights
We've got some smaller social media updates that didn't quite make it to the main blog, but were still worth mentioning:
Goodbye November… Hello Christmas!
We hope you found this month's roundup useful – don't forget to let us know what you think by tweeting us @NlySocial!
We look forward to seeing how all of our favourite platforms will be wrapping up the year!
So, to make sure we get as many updates to you as possible, December's round-up will be shared in the first week of January 2023!
---
For more brilliant social media support, connect with Natalie on Enterprise Nation!
Social media consultancy based in Wiltshire. Passionate about authentic, creative content. We're on a mission to educate, enable and elevate others through our social media mentoring and management services.