BLOG
Small business funding: How to use the money you raise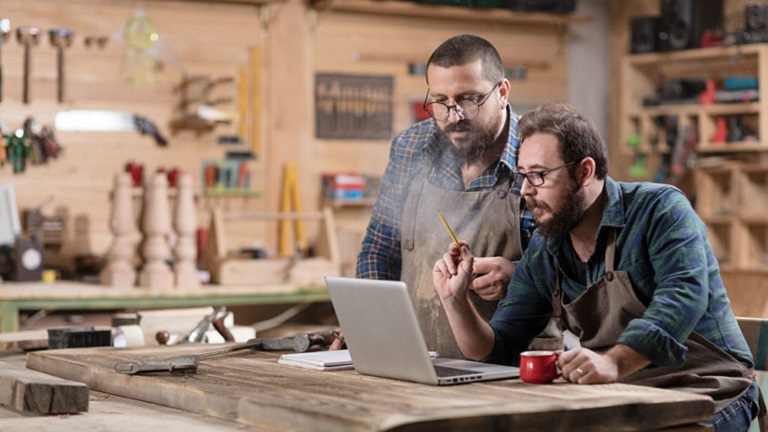 ---
Posted: Tue 16th Feb 2021
Your cash-flow forecast will reveal when you need funding, how much to ask for, and the length of time it will last. The next query you need an answer to is: how exactly will you use it?
Well, technically, you should also have thought carefully about when and how you'll be able to pay back your funding, if it comes through a loan or other debt finance product (or, in the case of equity finance, when your investors can expect a return).
The two key business areas that need finance
If you're growing or starting a new business, there are often two core areas that require funding.
Upfront business expenses
These cover anything from premises to legal fees. Essentially, they're the things you need to buy while setting up or trying to expand. Furniture, IT equipment, machinery, even your marketing spend all fall into this bracket.
Working capital
Your business needs money to meet its day-to-day financial obligations. This is called working capital, and is the difference between current assets and current liabilities.
How much you need depends on your relationships with:
suppliers – how long can they wait for payment?

customers – how soon will they pay you, and how much?
If your business is growing, you'll likely need funding to increase your working capital. In this scenario, certain funding options, like flexible lines of credit, are worth considering because you can draw the funds when the need arises (and pay interest only on the amount you take).
You can explore whether products like this are right for you by trying Enterprise Nation's Access to Finance tool, which presents you with funding choices tailored to your circumstances.
Small business expenses
Away from these core areas, it's worth looking at a selection of expenses that apply to most small businesses. All have two things in common:
You should view them as investments, not straight-up expenses.

Their costs can vary considerably – which is why none should end up costing more than your budget allows.
Advisers
You may have to oversee everything in your business, but you can't be an expert at all of it. Investing in the help of a trusted adviser is just that: an investment.
Find people to help keep the key cogs of accounting, legal and marketing turning, freeing up more of your time to grow your business.
Technology
Aside from the obvious IT requirements, consider tech solutions that will make your life easier and position you as more professional.
Payment processing platforms, for example, make it easier to accept payments from customers. Website chatbots, meanwhile, facilitate real-time interactions with customers. It's also worth exploring cloud-based project management tools and marketing and social media automation tools.
Your website
A website is obviously crucial to any small business's success. Buy a powerful domain name and a secure website hosting package (that includes tech support) and use a straightforward, intuitive content management system.
If you're a business that serves other businesses (a B2B business), you may also need to invest in an e-commerce platform. Consider hiring a designer and developer, if your budget allows.
Tools
From landscape gardeners to café owners, lots of small businesses need tools to run their enterprises effectively. Remember that every tool you buy tool is an investment – one that should generate you a return.
A back-up plan
If a new company isn't able to reach its break-even target, or is faced with sudden expenses it hasn't accounted for, it will need access to back-up funds.
Having a strong handle on cash flow can go some way to preventing serious problems. But if you're taking out a loan, or you receive equity funding, consider keeping some aside in case of an emergency.
Funding options like flexible lines of credit, or merchant cash advances, can help when times are tight, however.
Personalised finance options for start-ups, small businesses, sole traders, freelancers and other business professionals. Take the Access to Finance tool and get recommendations tailored to your financial needs.
Also in this series:
Enterprise Nation has helped thousands of people start and grow their businesses. Led by founder, Emma Jones CBE, Enterprise Nation connects you to the resources and expertise to help you succeed.