BLOG
Seven ways to hire and retain top talent without spending a fortune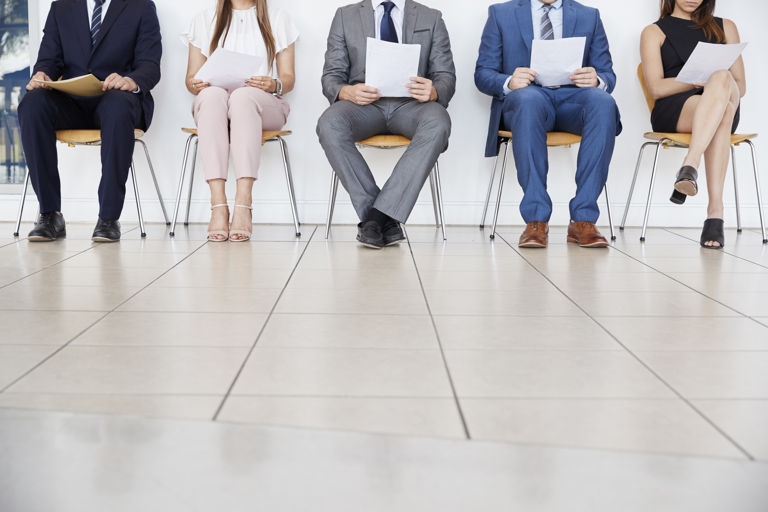 ---
Posted: Fri 27th Apr 2018
Want to hire and retain top talent in your small business? Check out the latest guest article by Jazz Gakhal, director of Direct Line for Business, to learn seven talent management strategies that won't cost you a fortune.
Bad hires can impact everything from morale to productivity, so its natural you'd want to find (and keep) the right people for the job; particularly when you're a small team.
But when it comes to hiring and retaining great staff, it's not all about the money.
Yes, you need to pay a fair wage, but a study about on-the-job happiness from the Boston Consulting Group revealed that feeling appreciated has the biggest impact on workers. An attractive salary didn't feature on the list until position eight.
So, here are our tips for finding the best employees and, most importantly, how to keep them.
Recruitment strategies for small businesses
First, you need to find employees that'll help your business succeed.
1. Think about culture
Choose new hires that share the same values as your organisation and are keen to work in the same cultural environment. This is important if you want your new employees to feel like one of the team.
Candidates will often ask about the culture of your company in their interview, for this very reason. If they don't bring it up, ask them what kind of culture they tend to thrive in, or what past work environments didn't quite suit them. This'll tell you how well they'll really fit into your business.
Top tip: Ask your current employees to describe (honestly) what they feel the culture is like, so you're prepared for your next candidate interview.
2. Look beyond the CV
To find out how right for your business a candidate really is, dig a little deeper and try to get to know them.
Find out what makes them tick in their spare time and see if it's applicable to your business. Perhaps they've got a flair for organisation outside of work, or have developed great teamwork skills playing their favourite sport?
It's also worth acknowledging any of your company's current shortfalls and looking for talent that'll help plug that gap. This might mean focusing less on past job titles and more on what they achieved and enjoyed while they were there.
3, Be proactive
Don't wait for the right candidates to fall into your lap. LinkedIn is a great place to find talent and expand your hiring pool.
To discover potential employees who might not be actively looking for a new job, check out forums like Mumsnet or Meetup where you can start a conversation - or attend an event - based on the interests of the type of person you want to hire.
Offline, think about your networks and anybody (current employees, friends and family) who might know the type of person you're looking for.
Using non-traditional recruitment methods can help you attract the attention of top talent. For example, perhaps a video would show what it's like to work for your company in a more imaginative and engaging way than a written job ad alone?
And don't just forget about staff recruitment as soon as you've hired someone. With their permission, keep in touch with candidates who have potential, but weren't right for that particular role; you never know when an opportunity might come up that they'd be perfect for.
4. Improve your hiring process
Think honestly about the experience past applicants have had when applying for roles in your business. Are you slow to get back to them? The best candidates are snapped up in just 10 days and top talent will drop out of the process and apply elsewhere if things aren't moving quickly enough.
Having said that, don't rush into hiring someone who isn't right out of fear that you need to fill the role. Strike a balance.
Staff retention for small businesses
Once you've managed to recruit top talent, you don't want to let them go. Hiring new starters and training them is expensive, so it's much better for your business to keep your staff happy. Here's how to retain employees in a small business…
5. Think about the whole package
As we've already seen, employee happiness isn't all about money. So, what else can you offer?
Glassdoor recently discovered that 79% of employees would prefer new or extra benefits to a pay rise.
Make sure the perks you give are things your team will care about and value. Gym memberships, subsidised healthcare and discounts at local retailers are likely to go down well.
Budget too tight for that? Even small things like a free breakfast once a month, or cake on someone's birthday can really help people feel valued. And that's your main aim.
Don't forget the basics, too. According to BT, two thirds of employees would like better wi-fi in their place of work.
It sounds trivial, but small things can add up over time and you don't want to lose good staff for something that's easily solved.
6. Communicate
You wouldn't ignore or put out below-par communications to your customers, so treat your staff with the same respect.
Make sure your company's vision and values are clear in everything from internal communications to your job ads, so everyone is clear about where you're heading as an organisation.
And don't forget to keep your employees up-to-date on things that impact your business.
If in doubt, it's better to over-communicate than not say enough. Be honest with them and manage expectations. If you exaggerate or keep important details from your team, you can quickly lose their trust.
7. Help them grow
Finally, make sure your organisation is a place that great employees won't get bored in.
Allow staff to learn and grow by offering training, either internally or off-site if you don't have the resources in-house.
Businesses that continually invest in staff development are more appealing to candidates, so this'll help you attract top talent.
Lastly, when senior positions become available, promote existing team members where appropriate; it's a big morale boost for everyone.
In most cases, if you employee staff you are legally required to obtain employers' liability insurance. Visit Direct Line for Business  to learn more about this type of cover.