BLOG
School's out! How to keep your business running while the kids are around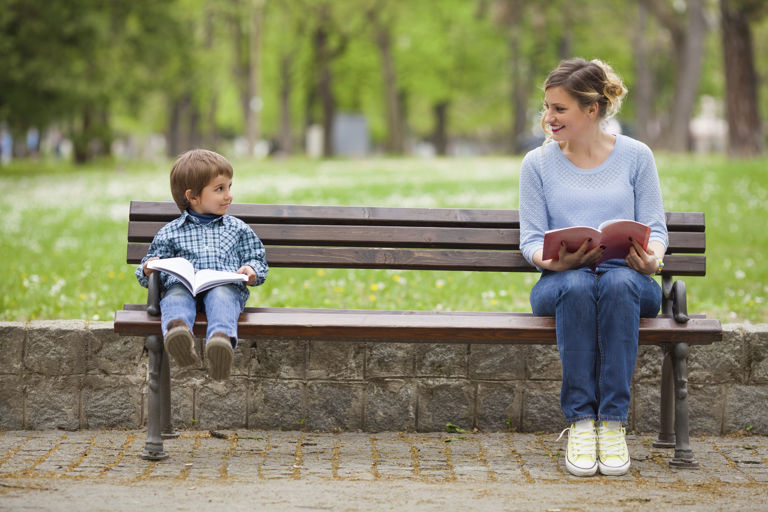 ---
Posted: Thu 11th Aug 2016
Nick Breton, head of small business insurer Direct Line for Business, explains the impact that school holidays can have on small business owners, and some tips on how to stay productive.
There's no doubt about it, running a business while school's out is extremely difficult.
When your kids are at school, your schedule is your own, which means that you can bank on getting at least six hours of uninterrupted work done.
But when your kids aren't at school any more, suddenly you're finding yourself being both a business owner and a parent. Which can have a negative impact on your productivity and your business.
How do the holidays affect small businesses?
Research that we conducted at Direct Line for Business last year revealed that roughly three fifths of the 844,000 home business owners that had dependent children opted to take time away from their business so that they could look after their children over the holidays.
These same businesses lost an average of four hours of working time every day. That's 20 hours per working week!
This enforced downtime cost the affected small businesses around £658m during the six week summer break. A very frightening prospect indeed.
The benefits of working from home
But despite these negative figures, there are some notable plus points of having the kids around while you're trying to work.
In fact, our study found that around 31% of parents felt that their children being at home gave them a reason to work hard and succeed. So many home business operators found that they were actually getting more work done during the holidays.
But while there are some business benefits to having your children around your business during the holidays, if you don't manage your time effectively and keep the time spent with your kids under control, you may not see them.
Here are five tips to help you make sure that your business stays on track during the holidays.
1.Know your work priorities
You're going to be working differently during the holidays, but you'll still need to get your work over to your clients on time. Make sure that you know exactly what work is most important, and prioritise it accordingly.
This way, you can make sure that you can get this work done whenever you have uninterrupted time available, and you can do the more routine tasks (like answering emails) while you're watching the kids.
2. Realise that you no longer control your own schedule
One of the best things about working from home is being able to work when you're at your best.
But when the kids are at home, this is more accurately defined as any time that's available for you to concentrate. Which means that you need to make the most of the down time that you have.
So if your kids sleep late when you're working from home, you should consider getting up early to get a solid couple of hours of work done.
Similarly, after they've gone to bed you'll be able to squeeze in another hour or two of work. Although you shouldn't be relying on this every day.
3. Keep them occupied while you work
Boredom is your enemy during the school holidays when you're working from home. So make sure your kids are occupied so that you can keep your own work going.
Structured activities, like online learning games, board games and puzzles, can be a great way to keep your kids busy while you work.
In extreme circumstances, for example if you have a very important deadline around the corner, you can even put your kids in front of the TV for a couple of hours.
This is by no means ideal, but it could end up being the difference between meeting a deadline and having to push it back.
4. Work more days
No one wants to sacrifice their weekend, but sometimes there just aren't enough hours in the day. Especially when you have to look after your children while you work.
If you can't get enough during the week, you can always get a few hours in at the weekend when your spouse or partner are around to look after the kids. But remember to give yourself some quality time with your family.
5. Spread the load
As the saying goes 'there's strength in numbers', and the same applies to running a small business effectively during the school holidays.
During this time, other parents who are in a similar situation could be a valuable resource to help keep your business going.
Sharing childminding duties with other parents could give you a couple of extra productive days in the week without the kids. And when it's your turn you can enjoy a great day out with all the kids.
However you choose to manage your work life balance over the school holidays, remember to set limits for yourself.
While it may feel necessary to work later in order to catch up on work, you need to make sure that you're taking some time off to spend with your family as well.
Enterprise Nation has helped thousands of people start and grow their businesses. Led by founder, Emma Jones CBE, Enterprise Nation connects you to the resources and expertise to help you succeed.