BUSINESS NEWS
Government announces plans for return of staff to offices and resumption of business events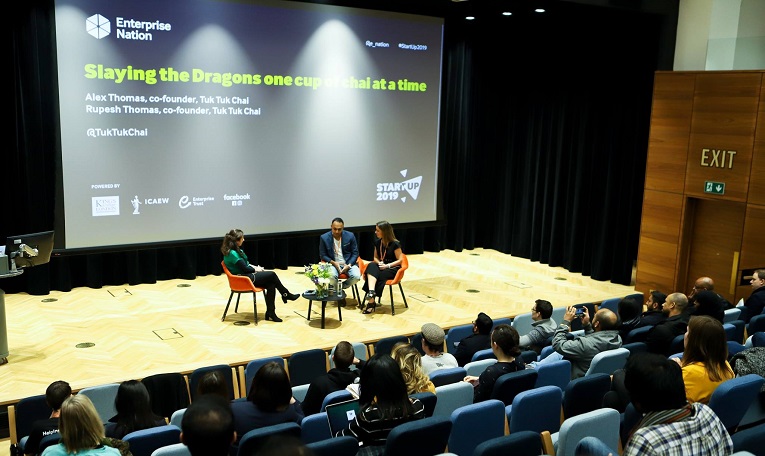 ---
Posted: Fri 17th Jul 2020
Boris Johnson has announced further easing of lockdown measures in England including giving employers more discretion to bring staff back to workplaces and allowing physical business events and conferences to take place.
Speaking during a press briefing to outline the next stage in the government's recovery strategy, the prime minister announced that from 1 August the guidance for returning to work will be updated to allow bosses to return their employees to offices and other workplaces.
Answering a question by the BBC's Vicki Young, Johnson said: "It is not for government to decide how employers should run their companies
"What we are saying now is if employers think it would be better and more productive for employees to come to office, and they can work in a safe way, there should be discussions between employers and employees and people should make a decision."
The message to avoid using public transport in England is changing from today with Johnson saying everyone in England may now use buses, trains and other transport.
In other announcements, bowling alleys, skating rinks and casinos can reopen from 1 August although particularly high-risk settings such as nightclubs and soft play centres will be kept under review.
Other activities and businesses that can resume on 1 August are close contact beauty treatments, weddings of up to 30 people and indoor performances with socially distanced audiences in theatres, music halls and other arts and cultural venues.
Johnson also said that business events in England can resume from 1 October with social distancing if infections rates remain low. Test events are being used to check safety measures. "If plans progress in line with expectations, pilots will expand to build up to and prepare for a full, socially distanced return in the autumn", the government's strategy document says.
Johnson said business events and conferences in England can resume from 1 October with social distancing if infections rates remain low. The gov will also pilot some test events to check safety.

Will you be comfortable attending offline events from Oct?@e_nation

— Lauren Malone (@laurenanneinldn) July 17, 2020
New local lockdown measures
Boris Johnson said the national easing measures can take place due to new powers being given to local authorities to combat spikes in coronavirus in their areas.
From tomorrow (18 July), English local authorities will have new powers to shut premises, close public spaces and cancel events to prevent local coronavirus outbreaks.
Draft regulations will be also published next week, which would enable ministers to:
close businesses and venues in whole sectors (such as food production or non-essential retail), or within a defined geographical area (such as towns or counties)

impose general restrictions on movement of people (including requirements to 'stay at home' or to prevent people staying away from home overnight, or restrictions on entering or leaving a defined area)

impose restrictions on gatherings by limiting how many people can meet and whether they can travel in and out of an area to do so

restrict local or national transport systems by closing them entirely, or introducing capacity limits or geographical restrictions; and

mandate use of face coverings in a wider range of public places
The latest coronavirus support information
We are keeping you updated on the latest information on coronavirus business support and other advice in Enterprise Nation's coronavirus business advice hub. Follow Enterprise Nation on Twitter too for updates.
I'm a freelance content creator and event host who helps small businesses and the organisations that support them. I have 18 years of experience as a small business journalist having interviewed hundreds of entrepreneurs from billionaires like Sir Richard Branson to the founders behind brand new start-ups. I've worked for a range of leading small business publications and support groups, most recently as head of content at Enterprise Nation where I was responsible for the prolific output of content on the company's blog and social media. I'm based in Bristol where I run and host regular events with the local small business community and have strong connections to major business organisations in the south west region. In total, I've hosted over 50 events; from intimate meet-ups to conferences with an audience of hundreds including events for international brands like Facebook and Xero. I'm also a big fan of podcasts having hosted Enterprise Nation's Small Business Sessions as well as lots of online events including Facebook Live interviews, webinars and three live web chats from inside 10 Downing Street. With my partner, I co-run Lifestyle District, a lifestyle blog focused on culture, art, theatre and photography. I'm here to help. I'm volunteering free advice calls of up to an hour as part of the Recovery Advice for Business scheme, over the next 6 months. Please get in touch to see how I can help your business.