BLOG
Rediscover your joy: How to keep the entrepreneurial fire burning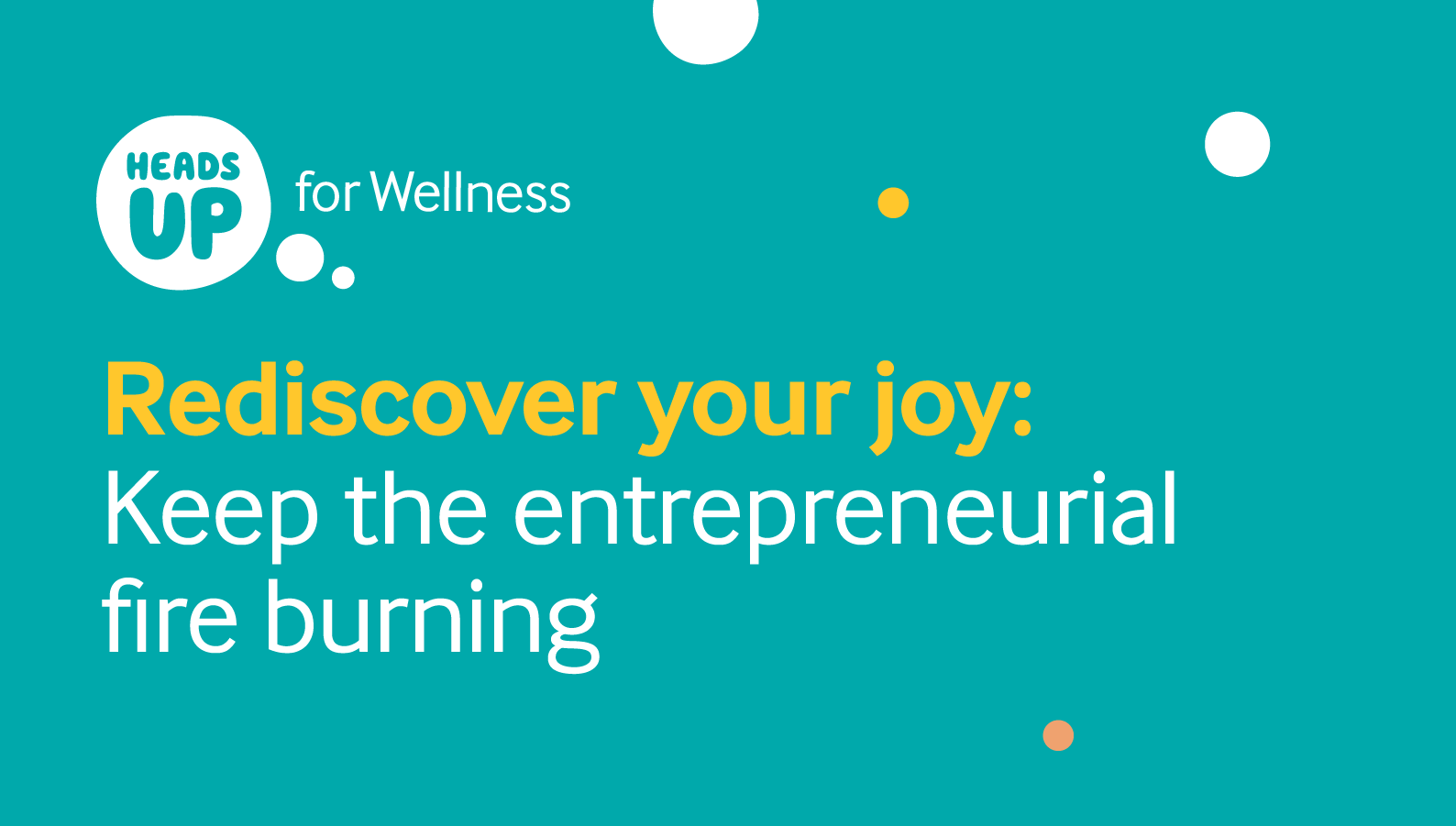 ---
Posted: Wed 26th Feb 2020
Being a small business owner can be tough. The journey to create something out of nothing has many highs and lows.
On days when you feel stressed, remember why you started your small business. The passion and enthusiasm that drove you to take a risk and start something new.
We've collated our best articles on reigniting your entrepreneurial fire as part of our Heads Up for Wellness campaign, from childhood wonder and couplepreneurs to coping with tough times.
Every business owner faces low moments. Getting into a funk can be triggered by an event in your business or personal life or frustration can build up over time.
It's important to stay healthy and gain perspective when you realise you're facing issues. The article covers six steps you can take to get back on track and rediscover the joy of running a business.
Thinking about leaving the stuffy corporate world to start a business can be intoxicating. The boundaries and politics disappear overnight. We talked to small business owners about their experiences leaving corporate roles to start businesses to find out what it's really like and share their advice.
Enterprise Nation member Emily Canino got the bug for art and design at a young age and turned that love into her own business, Doodlemoo.
We spoke to Emily about turning her passion into a profitable business, the challenges she's overcome and the entrepreneurs that inspire her.
Couples who live together and run a business together are a growing economic force that is evolving, compelling and fascinating all at once.
Enterprise Nation member Patricia Bacon talks to successful couplepreneurs to find out how they make it work.
---
Find out more about our Heads Up for Wellness and find content to help improve your wellbeing.
Enterprise Nation has helped thousands of people start and grow their businesses. Led by founder, Emma Jones CBE, Enterprise Nation connects you to the resources and expertise to help you succeed.