BLOG
How Pep & Lekker overcame challenges and got supermarket listings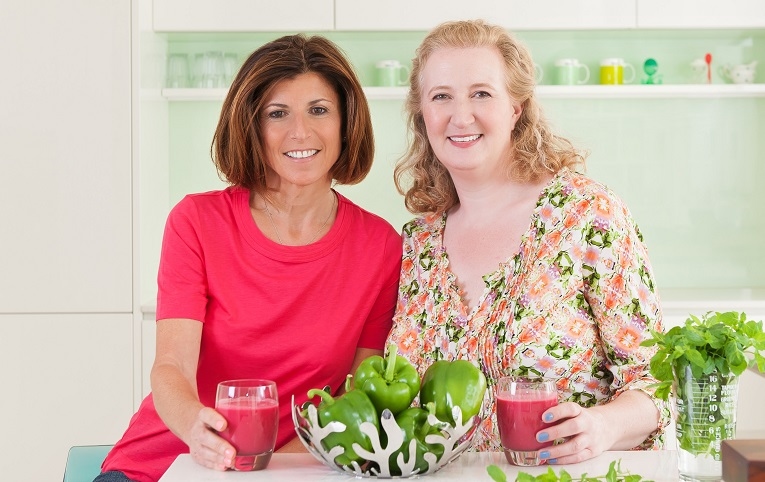 ---
Posted: Wed 1st Jul 2020
Pep & Lekker's four-year journey has been beset by challenges. It started as a vegan soup brand that came with crackers, then dropped the accompaniment to make supermarket listings viable. Then, they pivoted to develop the crackers as healthy snacks.
Co-founder Susan Gafsen is trying to follow the advice from her MBA but regularly finds herself having to rip up their business plan.
The brand is now in Ocado, Planet Organic, As Nature Intended and Sainsbury's, and sells through their website, Amazon and a number of online supermarkets.
We spoke to Susan about navigating a pivot, coping with the coronavirus crisis and winning retail listings.
The importance of balance in a co-founder relationship
Susan knew starting a business could be lonely. She helped people buy and sell companies but lacked the confidence to do it. So she founded Pep & Lekker with her sister-in-law when she turned 50 and thought "why not?"
Susan was a corporate lawyer; her co-founder Juliette a psychotherapist. They were friends before launching the company but have different personalities.
"I was used to working long hours and responding to emails straight away. Juliette is a deep thinker. She hasn't come from that environment. That's been an interesting thing to balance," Susan said.
They make big decisions together, but get on with different tasks autonomously. Susan's an extrovert and concentrates on customer relationships and business development. Juliette came up with all the recipes and product development.
Developing and testing an idea
When Susan's son became a vegan, he was eating lots of processed foods and things the rest of the family wouldn't eat. It was difficult to buy food that tasted good and was nutritionally high in value. The business course she was taking encouraged her to look for challenges to solve.
"We sat around the table thinking of ideas. Juliette and I naively thought soup was something that was easy. We both made soups. You don't have to be a professional chef to make soups. We came up with the idea of having crackers to go with the soup, so it's a full meal," she said.
They rented a commercial kitchen and started putting in 12-14 hour days developing recipes.
"It wasn't easy lugging 25-kilo bags of onions and putting your head over steaming 50-litre pans," she remembers.
Susan and Juliette bootstrapped, so they used markets and shops to get feedback and test their ideas. They learnt how to scale production the hard way. Experimentation showed the difficulties of producing commercial volumes of soup.
"You try making 400 soups using fresh thyme and picking thyme off stalks. Six hours later you realise, 'surely people can't be doing this?'. There's a reason why people use dry ingredients. There are lots of things that don't translate," Susan said.
They took a stand at a food show and Susan dragged an Ocado's buyer over to try it. The buyer thought it was fantastic but wanted them to work on their branding. They dropped the crackers and launched the soup with seeds and nuts in several retailers.
The pain of realising you need to pivot
Scaling production meant outsourcing and that put pressure on costs. Juliette realised they needed to pivot and they decided to develop the crackers, which they originally sold alongside the soups.
"When you don't control production, your COGs [cost of goods sold] is very high. It's very hard to keep that at a low enough price when your volumes are small," said Susan. "We had worked on new recipes for the soup, so it was very painful to let the soups go."
But the decision had upsides. Healthy snacks is a growing category, whereas soup sales are declining. The pivot also meant they wouldn't have to deal with expensive chilled distribution.
That was summer 2019. Susan said they might bring the soups back when the brand achieves critical mass.
Getting listed in national supermarkets
Pep & Lekker's Sainsbury's listing came from pitching at an Enterprise Nation Wellness Exchange.
"We were very fortunate to have been selected. The Sainsbury's buyer liked my pitch and said to send them the product, so the Future Brands team could look at it," Susan said.
What made Pep & Lekker's pitch stand out?
Susan and Juliette worked hard on their unique selling proposition. They didn't want it to be just another snack or protein bar.
"We're high protein, high fibre, low sugar, free of all 14 allergens, no palm oil and approved by the vegan society, so we do tick a few boxes.
"We're trying to be really healthy and tick the taste box. There's lots of snacks that say they're healthy but are full of sugar or they're healthy but the taste underwhelms. We're trying to be authentic. Maybe that came across in pitch," she said.
The crisis is another moment when Susan's had to change her plans.
Pep & Lekker is a grab-and-go snack. It's also bought by people that don't have the time to bake an alternative from scratch. The coronavirus crisis means impulse snacking has slowed down and people are baking more, impacting sales.
They're using the time to look for efficiencies in production and cheaper packaging and further improve the nutritional profile of the snacks.
"The one thing I've found hard is patience. It takes much longer than you think. You have so little control over timing and events as a startup," said Susan.
"I've leant the importance of grasping opportunities, like the opportunity to pitch at an Enterprise Nation event. I'm always looking and you never know where something is going to lead. You make your own fortune by constantly putting yourself forward."
Are you building a product business? Apply to join a free bootcamp to get your food and drink _business online. During our five-day bootcamp, 100 businesses will benefit from sessions on how to get your business online, sell your products on Amazon, build a website and master social media.
_
Chris has over a decade of experience writing about small businesses and startups. He runs Inkwell, a content agency that helps companies that sell to small business owners grow their audiences through content marketing. You can find him on Twitter at @CPGoodfellow.