BUSINESS NEWS
New laws aimed at digitising international trade introduced in Parliament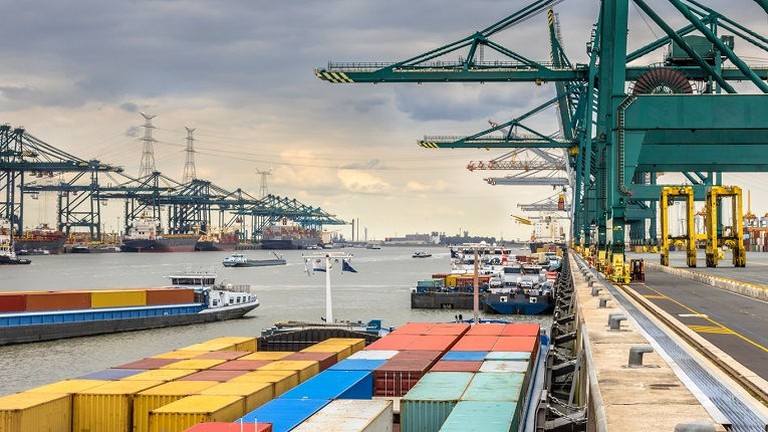 ---
Posted: Thu 13th Oct 2022
A Bill that amends 19th century regulations requiring documents needed for international trade to be paper-based has had its first reading in the UK Parliament.
The Electronic Trade Documents Bill, announced in the May 2022 Queen's Speech, puts digital documents on the same legal footing as paper equivalents, and aims to reduce the estimated 28.5bn paper trade documents printed and flown around the world daily.
It includes paperwork such as bills of lading - a contract between parties involved in shipping goods - and bills of exchange - used to help importers and exporters complete transactions.
They currently have to be paper-based due to longstanding laws including the Bills of Exchange Act 1882 and the Carriage of Goods by Sea Act 1992.
Reduction in international trade red tape
According to Trade Finance Global, the change will "significantly lower administration costs" with an expected £1.14bn boost to UK business over a 10-year period.
It will also reduce trade contract processing times from between seven and 10 days to as little as 20 seconds and, according to the International Chamber of Commerce, small and medium businesses could see a 13% increase in international business if trade is digitised.
There are environmental benefits too. Research by the World Economic Forum found that digitising trade documents could potentially reduce global carbon emissions from logistics by as much as 12%.
Digital secretary Michelle Donelan said:
"Our digital-first plans will make it easier for the country's firms to buy and sell around the world - driving growth, supercharging our economy, cutting carbon and boosting productivity.

"We want to support businesses by cutting red tape and allowing them to sell their goods and products globally without burdensome bureaucracy.

"The UK was central to establishing the international trade system in the nineteenth century and we are once again leading the world to boost global trade in the 21st century."
If passed, the changes would apply in England and Wales.
Commonly used documents for the trade in or transport of goods which the Bill would enable to become electronic include:
a bill of exchange

a promissory note

a bill of lading

a ship's delivery order

a warehouse receipt

a mate's receipt

a marine insurance policy

a cargo insurance certificate
Digital documents would still need to meet criteria that replicates the key features of paper trade documents. For example, rules ensure that only one person, or parties acting jointly, can exercise exclusive control over it at any time, and remove the previous holder's ability to exercise control over it once it has been transferred on.
Chris Southworth, secretary general at ICC United Kingdom, said:
"The publication of the Bill is a game changer with huge economic gains to be made for trade if companies digitalise systems and remove paper. Trade plays a huge role in the global economy so digitalisation is vital to establishing a more sustainable system.

"Real time transactional data will enable us to gather far richer, more insightful information to help us track and monitor the flow of sustainable goods and finance across the system. This is simply not possible if information is held on paper documents."
I'm a freelance content creator and event host who helps small businesses and the organisations that support them. I'm also Enterprise Nation's Local Leader for Bristol. I have 20 years of experience as a small business journalist having interviewed hundreds of entrepreneurs from famous names like Sir Richard Branson and Deborah Meaden to the founders behind brand new start-ups. I've worked for a range of leading small business publications and support groups, most recently as head of content at Enterprise Nation where I was responsible for the prolific output of content on the company's blog and social media. I now freelance for Enterprise Nation as the website's news reporter and as the host of the Small Business sessions podcast. I'm based in Bristol where I run and host regular events with the local small business community in my role as Enterprise Nation's Local Leader for Bristol. I also have strong connections with other major business organisations in the south west region. In total, I've hosted over 100 events including conferences with an audience of hundreds for international brands like Xero and Facebook and live web chats from inside 10 Downing Street. With my partner, I co-run Lifestyle District, a lifestyle blog focused on culture, art, theatre and photography.